Aaron Judge is launching home runs at a truly historic pace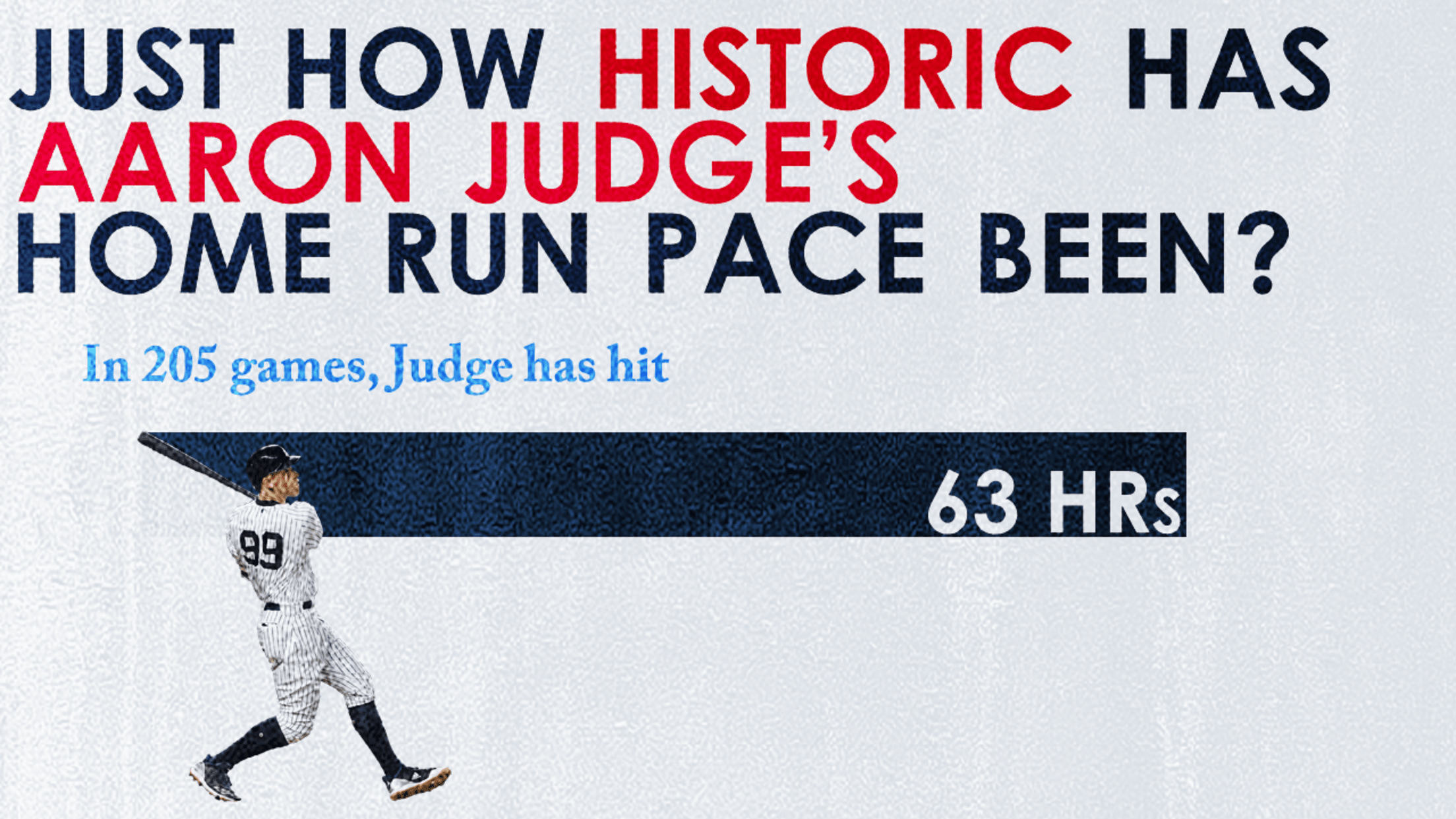 Aaron Judge hits an awful lot of home runs -- that much is common knowledge by now. But, as he celebrates his 26th birthday Thursday, a question came to mind: Just how much is "an awful lot," historically speaking?
Judge is off to another torrid start this year, with seven dingers and a whopping 1.136 OPS through 23 contests. That brings his career homer tally to 63 in 205 career games. As it happens, that's the most prodigious start for a slugger in Major League history: No one -- not Babe Ruth, not Hank Aaron, not Barry Bonds, not Willie Mays -- has gone deep as often in such a short span of time. Very few players have even come close (click the image below to view it in a new tab):


(You can view the full list right here.)
McGwire burst onto the scene in 1989 with 49 dingers, which remained the rookie record until Judge broke it last season. Ryan Howard clubbed 58 en route to winning NL MVP in 2006, but that was already his third year in the Major Leagues. Players like Bonds and Rodriguez took a year or two before taking off as full-fledged superstars. (Babe Ruth, meanwhile, was too busy pitching early in his career -- he hit just 20 dingers in his first five seasons with the Red Sox.)
Of course, while Judge's mark is unprecedented, it also might not last very long -- thanks to his own teammate. Gary Sánchez currently sits at 58 homers in 197 career games, just one hot streak away from claiming the record for himself. Which may explain the dugout hostilities ...
Teams in this article:
Players in this article: