The length of Charlie Blackmon's beard is directly proportional to his home run output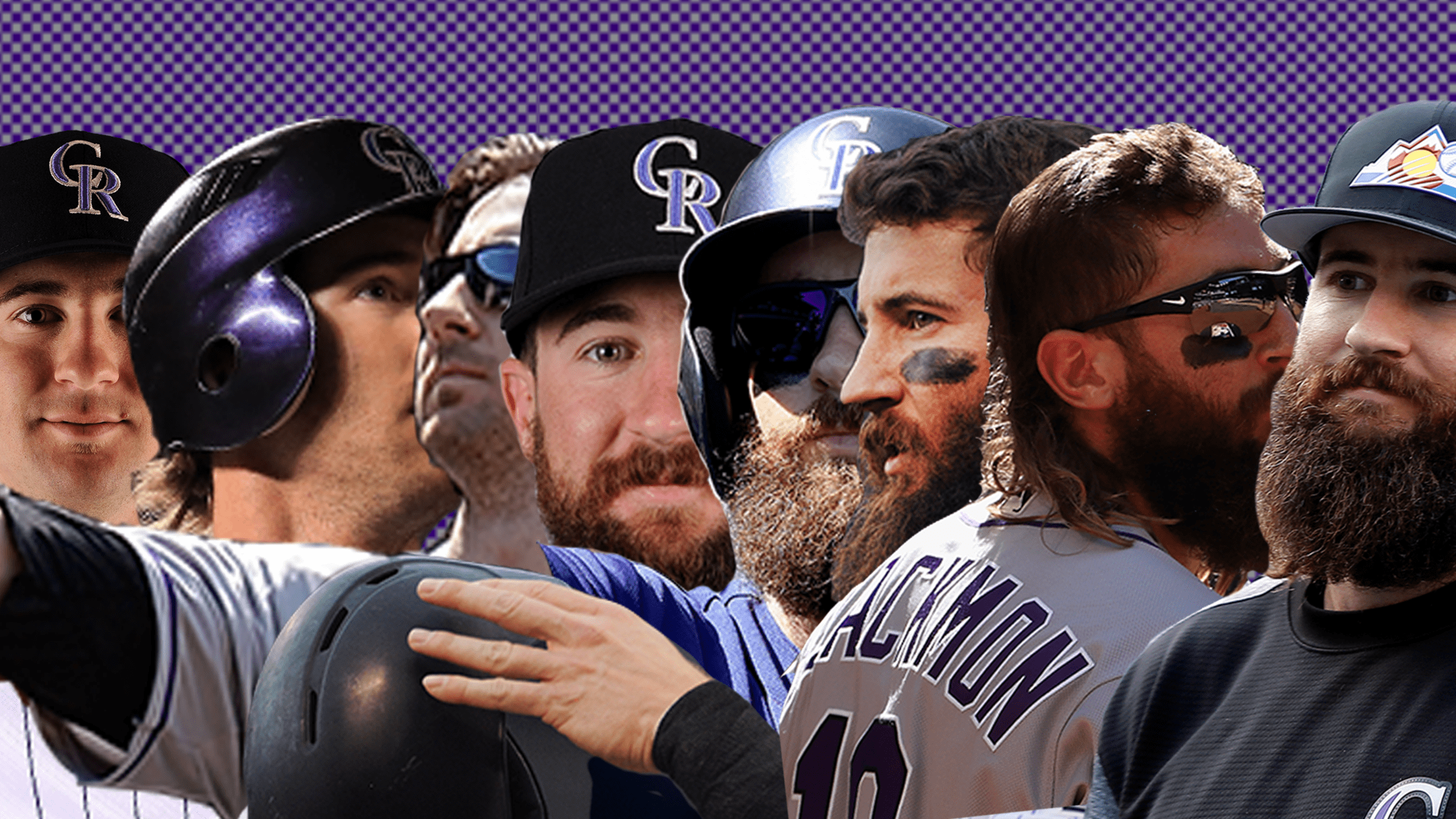 Over the last few seasons, Charlie Blackmon , aka Chuck Nazty, has established himself as one of the rootinest, tootinest center fielders in all the land. With his free agency looming at the end of the 2018 season, Blackmon recently signed an extension with the Rockies that'll keep him in purple through at least 2021.
Considering that Blackmon was a pitcher back in college, the development his bat has made is downright incredible. His power output has essentially gotten better every single season he's been in the big leagues. But what's the secret behind his methodical improvement? The answer might surprise you:
His beard.
Let's take a look, year-by-year, at the incredible correlation between Blackmon's beard and his home run output.
The completely clean-shaven version of Blackmon is practically indistinguishable from the current gent, both in facial hair and power output. Baby-faced Chuck Nazty was less than nasty in his rookie year, only mashing a single tater in 102 trips to the dish.
If you zoom in and look closely, you can see a smidge of stubble starting to come in for Blackmon. The slight scruff played a huge role in Blackmon's sophomore campaign as his homer total doubled!
Yeah, yeah it went from one to two -- but still, that's double!
The 2013 version of the beard was more like a businessman who went away on vacation and decided not to shave for a while. But it was also the year that we really started to see a glimpse of Blackmon's on-field and on-face potential.
Now we're talking. In his first year as a full-timer, Blackmon finally comitted to the beard, and as a result, he slapped 19 big flies and appeared in his first All-Star Game.
Blackmon's 2015 season was perhaps the exception that proved the rule. While his power numbers took a slight step backwards, his beard continued its ascent, displaying for the first time an undeniable level of fuzziness that has since become a trademark.
Not only did Blackmon add an impressive, Jake Arrieta-type fullness to his beard in 2016, but he also rocked the mullet for the first time. His dinger numbers took another step forward, because with great hair comes great power.
It should be no surprise that the best year of Blackmon's career at the dish also happened to be his best year on the face.
With the beard at peak scraggliness and thickness, the Rox center fielder cracked 37 homers, finished fifth in NL MVP voting and led the league in hits, runs and triples.
The 2017 season looked like a peak for Blackmon and his beard, but thus far in the 2018 season, Blackmon is currently tied for the NL lead in homers with Bryce Harper. The beard style is pretty solidified at this point, but a closer look indicates it has continued growing downward, potentially adding a few centimeters in length.
Who knows what the rest of Blackmon's career will look like, but as long that beard keeps growing, we think he'll maintain his power and remain one of baseball's most exciting and dynamic players.