You can now listen to the debut album from the Chase d'Arnaud Band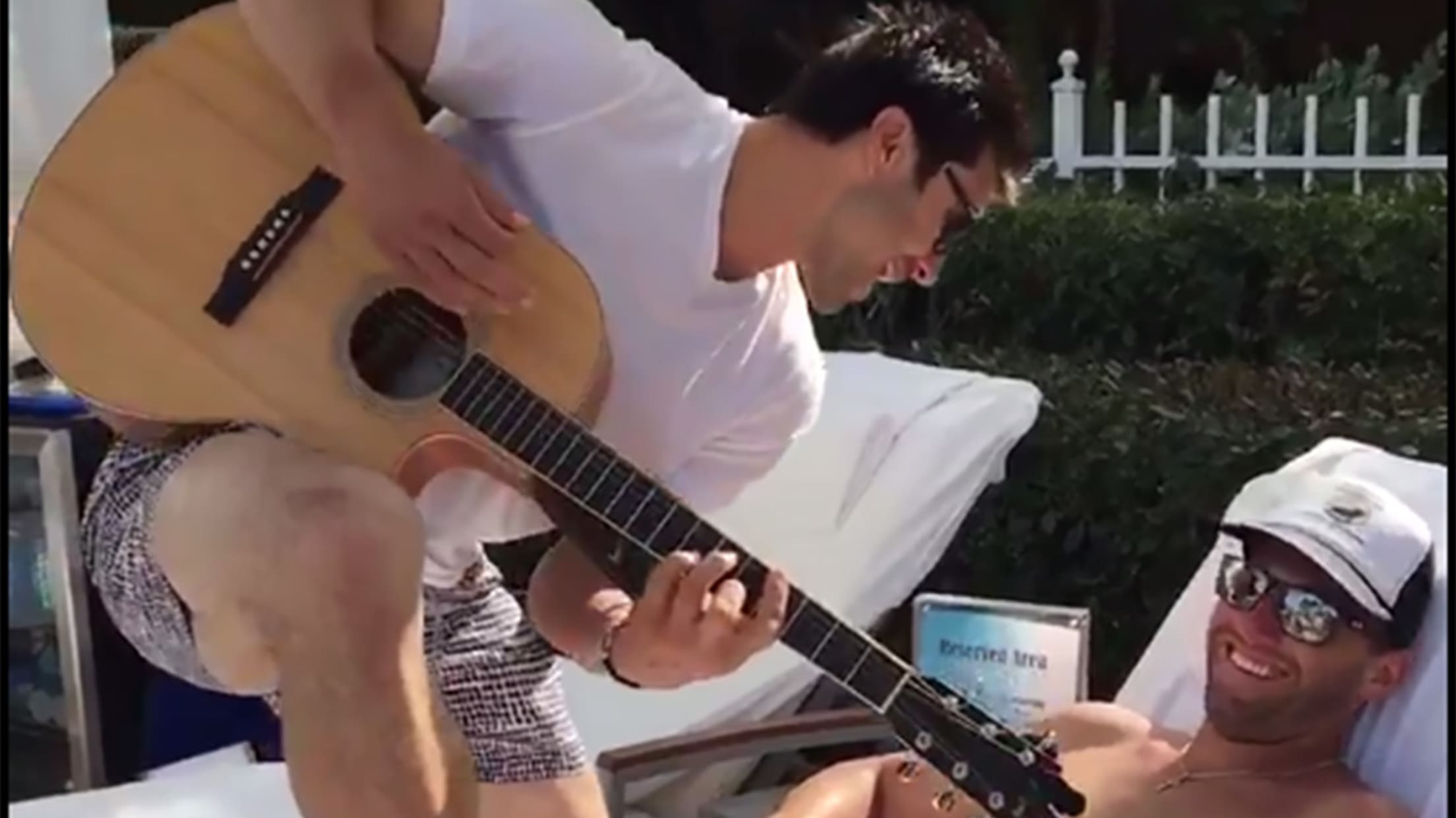 Remember when you were a kid, and you were asked what you wanted to be when you grow up, and you answered "professional baseball player," "rock star" and "space cowboy"? For most of us, we realize that we can't hit a tiny white ball with a wooden stick, and we can't play the guitar, and cowboys do get to accomplish one of them. For the lucky few, they get to become one of those things. But two? I mean, that's just too many wildest dreams for one person to handle.
... unless that person is Chase d'Arnaud, apparently. We always knew d'Arnaud was musical -- he's taken to serenading his teammates on off-days, and he even snuck in a set at Bonnaroo this summer. On Friday, though, he officially established himself as a dual threat: The Chase d'Arnaud band released its debut album, "Seven Ghosts."
You can stream it on Spotify, buy it on iTunes or purchase a copy wherever fine records are sold. It's already garnering rave reviews from the Atlanta clubhouse:
Excited for @chasedarnaud and his debut album that just came out! Give it a listen!! https://t.co/Exzdx5rGL2

— Dansby Swanson (@LieutenantDans7) September 30, 2016
And from Josh Harrison, who knows a thing or two about music:
My boy Chase d' Arnaud w/ @MLB Braves debut album is out today! Seven Ghosts by CDB @MLBNetwork #chasedarnaudband https://t.co/yeWFlcSSMO

— Josh Harrison (@jhay_da_man) September 30, 2016
Teams in this article:
Players in this article: