Chase Utley is oldest in 60 years to score go-ahead run in a World Series elimination game
Justin Verlander had the Dodgers in a state of peril through five innings in World Series Game 6. They trailed, 1-0, on a George Springer homer, and Verlander had his eyes on the title, holding them to just one hit as they entered the bottom of the sixth.
However, the Dodgers found some life when Austin Barnes led off with a base hit to left. That brought up the most experienced player on their roster, and one of the few to actually own a World Series ring -- Chase Utley.
The 38-year-old had been held hitless since Sept. 30, a string of 29 at-bats, and he hadn't even started Game 6. Nonetheless, he hung with Verlander until he caught a break on an errant pitch: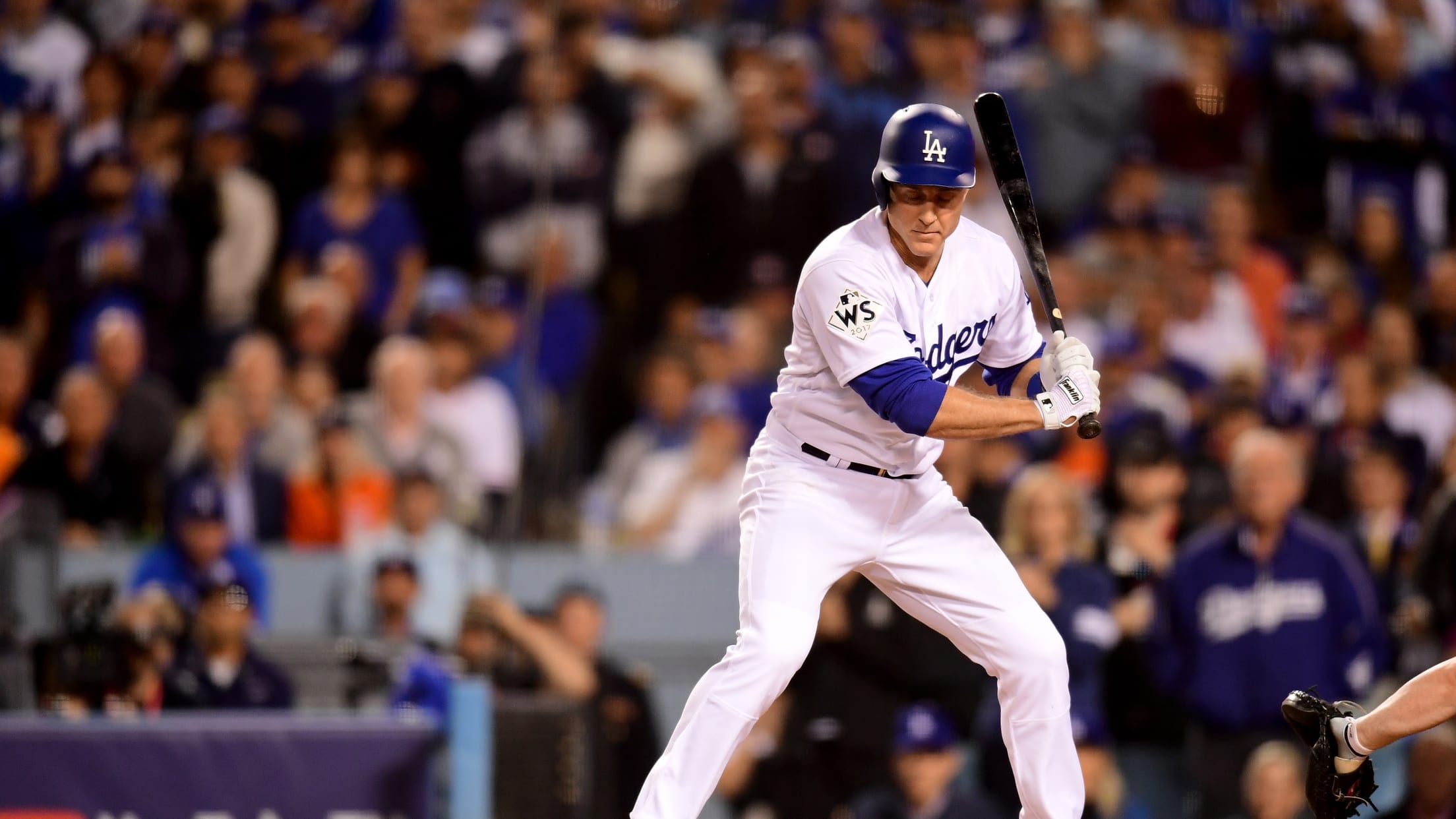 Verlander's offering skipped up and hit Utley, putting runners on first and second.
The Dodgers capitalized on the opportunity, as Chris Taylor doubled Barnes home with the tying run and Corey Seager lifted a long fly ball to deep right field, good enough to plate Utley with the go-ahead run. It held up, as the Dodgers prevailed to force a Game 7 with a 3-1 victory.
That second run earned Utley a small bit of history:
Chase Utley is the oldest player to score the go-ahead run in a WS elimination game since Enos Slaughter in 1957 https://t.co/H6YjPMr5E9 pic.twitter.com/9SqeChYZb0

— Baseball Reference (@baseball_ref) November 1, 2017
Yes, it had been 60 years since a player as old as Utley had put his team in front in such a pivotal matchup.
The last man to do so, Enos Slaughter, was extremely talented too, having been inducted into the Hall of Fame in 1985. At age 41, he was actually even older than Utley when he scored the first run of Game 6 of the 1957 World Series, thanks to a two-run blast from fellow Fall Classic veteran Yogi Berra.
What can we say? Even Silver Foxes have wheels.
Tune in to Game 7 of the World Series presented by YouTube TV on Wednesday, 8 p.m. ET on FOX.
Teams in this article:
Players in this article: