Check out these must-see GIFs from Cody Bellinger, the NL Rookie of the Year
At just 22 years old, Dodgers first baseman Cody Bellinger emerged as one of baseball's most powerful young sluggers in 2017 -- and was unanimously named the National League Jackie Robinson Rookie of the Year on Monday by the Baseball Writers' Association of America.
He took the National League by storm, and now @Cody_Bellinger is the unanimous @officialBBWAA 2017 NL Rookie of the Year! pic.twitter.com/FKE2hSPAHe

— MLB (@MLB) November 13, 2017
In 2016, Dodgers shortstop Corey Seager won the NL Rookie of the Year Award. One year later, Bellinger became the second Dodger in as many years to take home the award. Even on a team that won 104 games, Bellinger stood out with his bat, leading the team in home runs, RBIs and slugging percentage. He also led all NL rookies in both home runs and RBI.
In short, Bellinger had a great rookie season. But it was about more than just the long ball. Here are some of the reasons he took home the award.
Creativity
Bellinger was more than a home run hitter this season. For the second hit of his Major League career, he showed savvy and daring beyond his years by bunting against the shift:
Defense
Although Bellinger spent most of his time at first base, he also started 43 games in the outfield. At both positions, he showed a knack for making catches while leaning over barriers of one sort or another.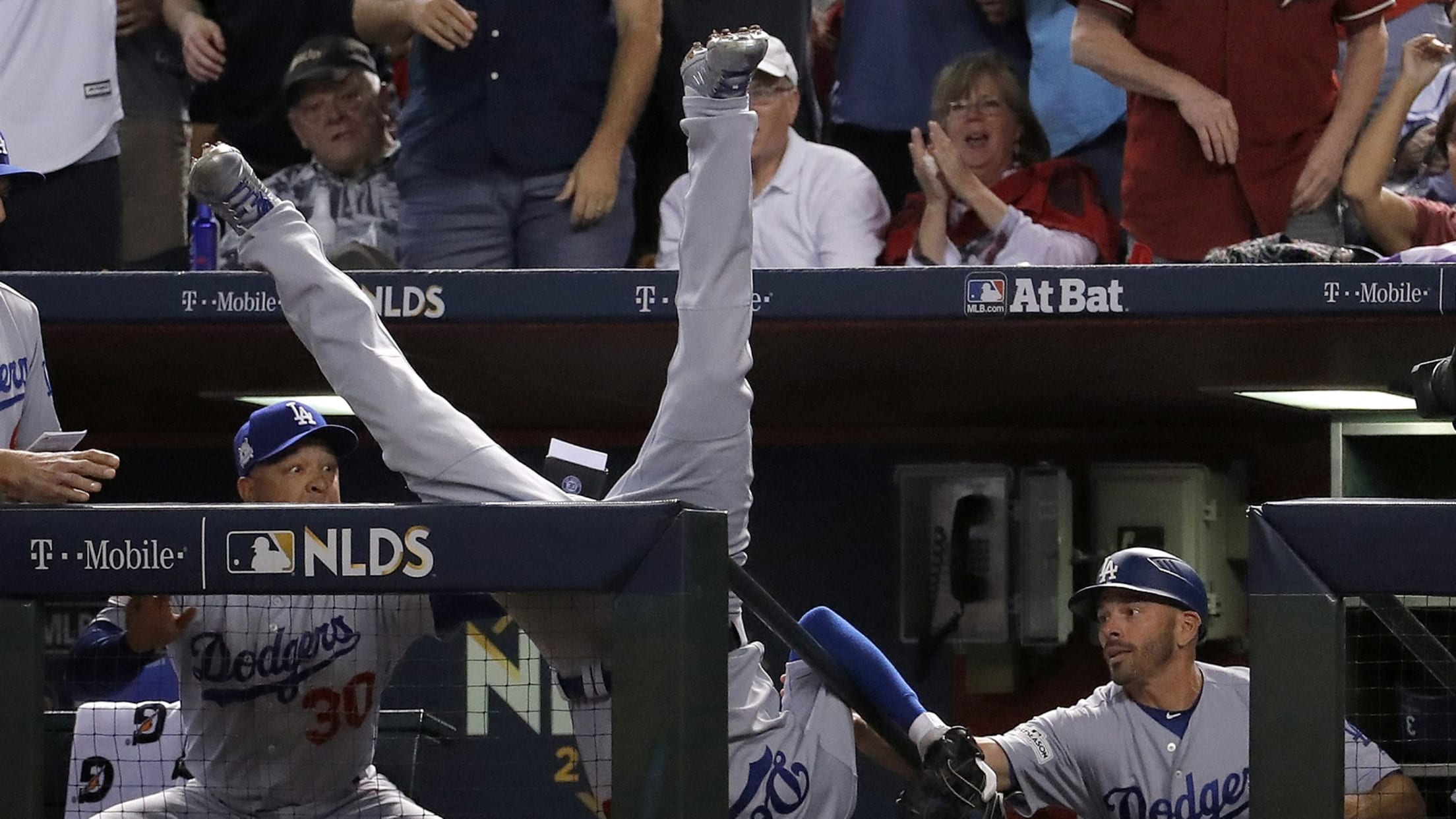 But perhaps the greatest example of Bellinger going above and beyond to make a catch came when he took a piggyback ride on Joc Pederson in the gap:
Power
Despite not getting the call to the Majors until April 25 -- nearly a month into the season -- Cody Bellinger set an NL rookie record with 39 home runs. So, yes, he can hit the ball far:
That historic power sent Bellinger to Miami for both the All-Star Game and the Home Run Derby. With his father -- and former Major Leaguer -- Clay Bellinger pitching to him, the younger Bellinger advanced to the second round of the Derby before losing to eventual-champion Aaron Judge. It provided the sort of father-son moment that melts hearts.
What might Bellinger do for an encore in 2018? We'll have to wait and see.
tfw you take home the NL Rookie of the Year. pic.twitter.com/2qPcdexRf0

— Cut4 (@Cut4) November 13, 2017
Teams in this article:
Players in this article: