A very excited Clayton Kershaw led the celebratory charge after the Dodgers' NLDS clinch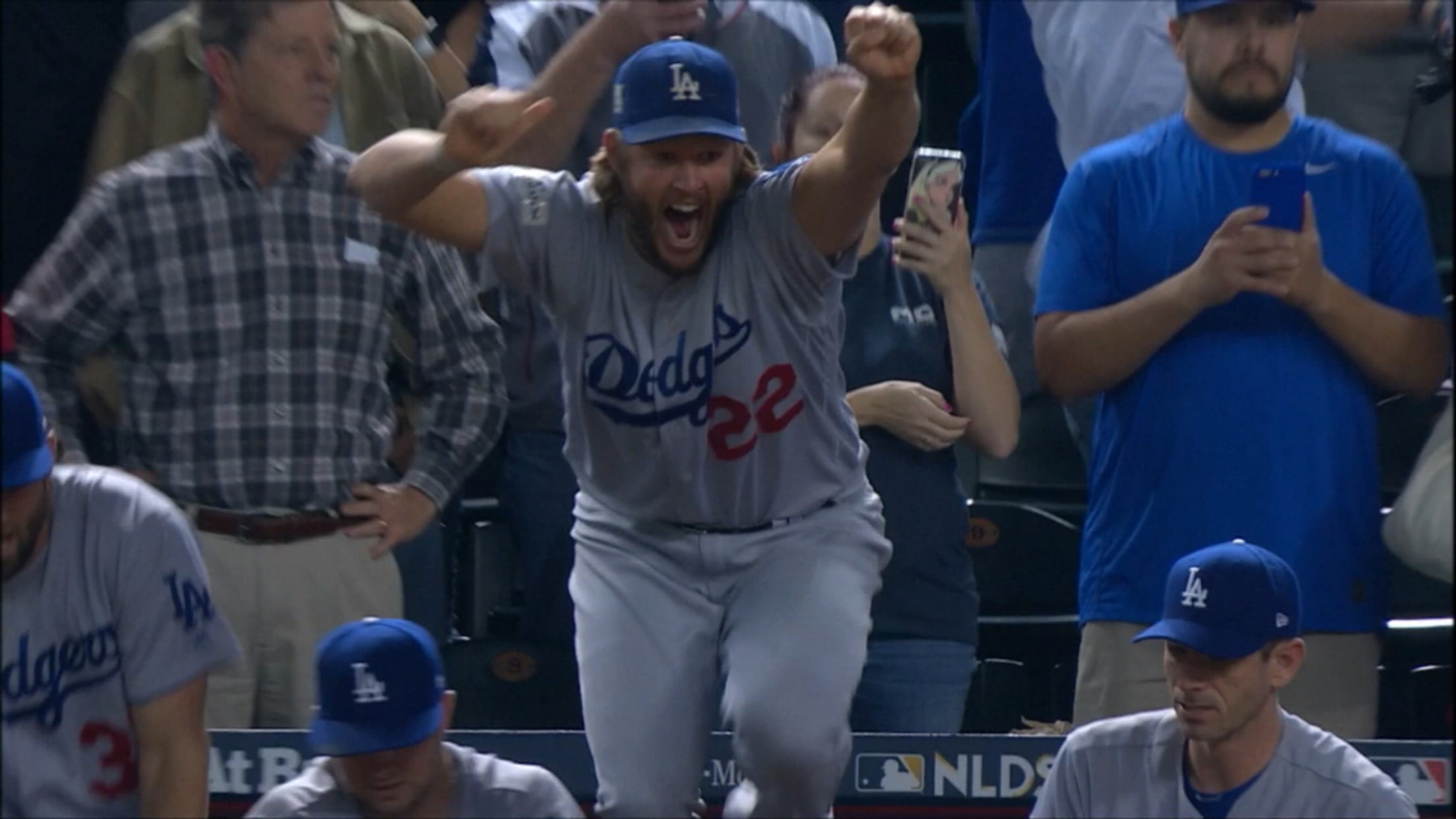 With their 3-1 victory over the D-backs in Game 3 of the NLDS presented by T-Mobile on Monday night, the Dodgers wrapped up a sweep of Arizona and a second consecutive trip to the NLCS.
They'll face either the Nats or the Cubs, depending on the outcome of their NLDS (with Game 4 set for Tuesday night at 5:30 PM ET on TBS), but that'll all get sorted out soon enough. All that mattered for Clayton Kershaw and the Dodgers on Monday was that they advanced. That much was evident by the team's celebration on the field after Kenley Jansenstruck outPaul Goldschmidt to end the game ...
... and in the clubhouse, where Kershaw gave a short pep-talk before the revelry set in:
Their mutual excitement was a point driven home most emphatically by a very energized Kershaw springing over the dugout railing, arms outstretched in triumph:
Kershaw then raced to the mound to share in the moment with Jansen (whom, you might recall, teamed up for a particularly dramatic finish to Game 5 of last season's NLDS win over the Nats).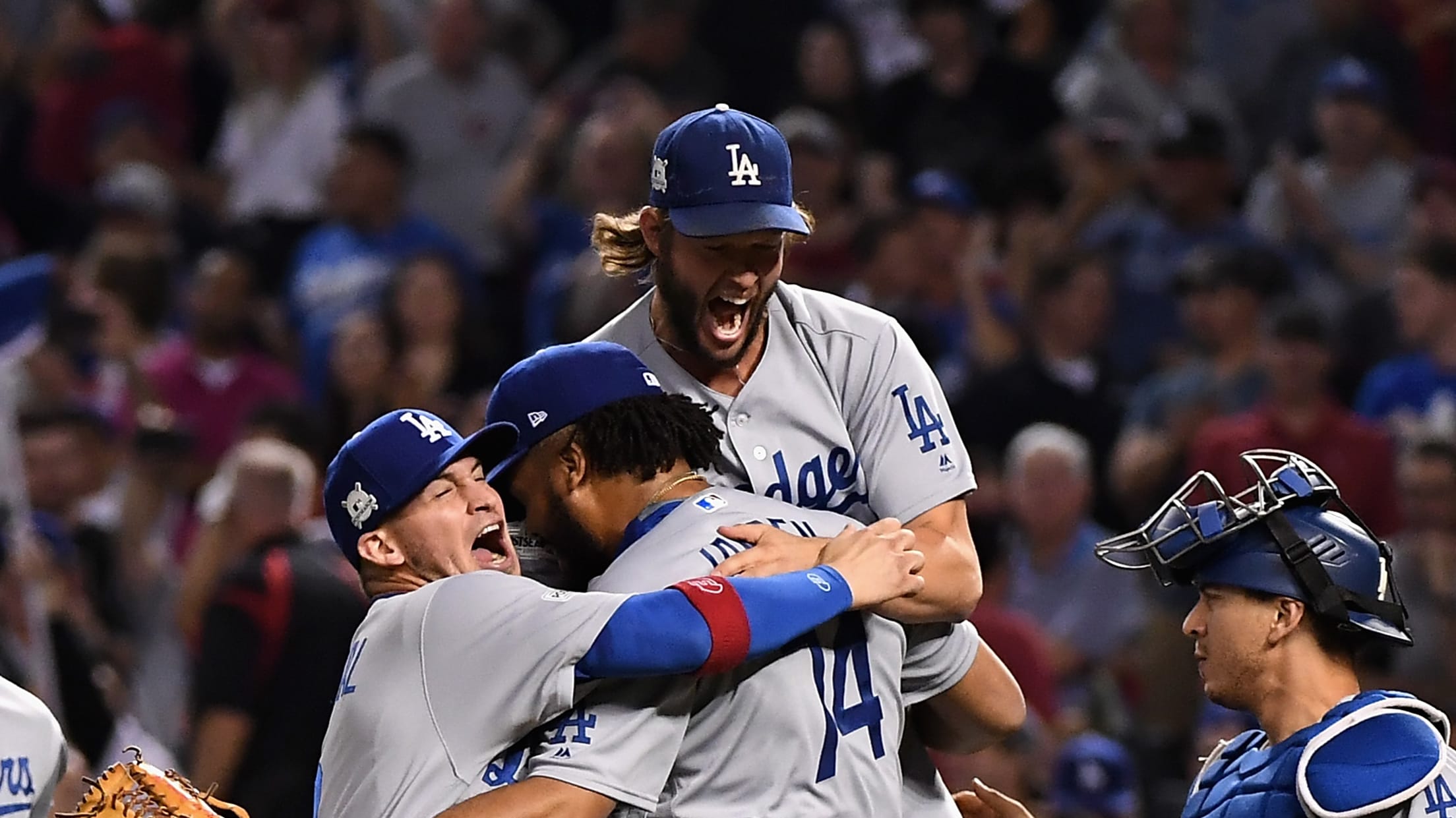 It was a scene:
The Dodgers' next challenge comes up in NLCS Game 1 against either the Nationals or Cubs: Saturday, time TBD on TBS.
Teams in this article:
Players in this article: