The Indians made the World Series, so this Cleveland beat reporter had to swim in Lake Erie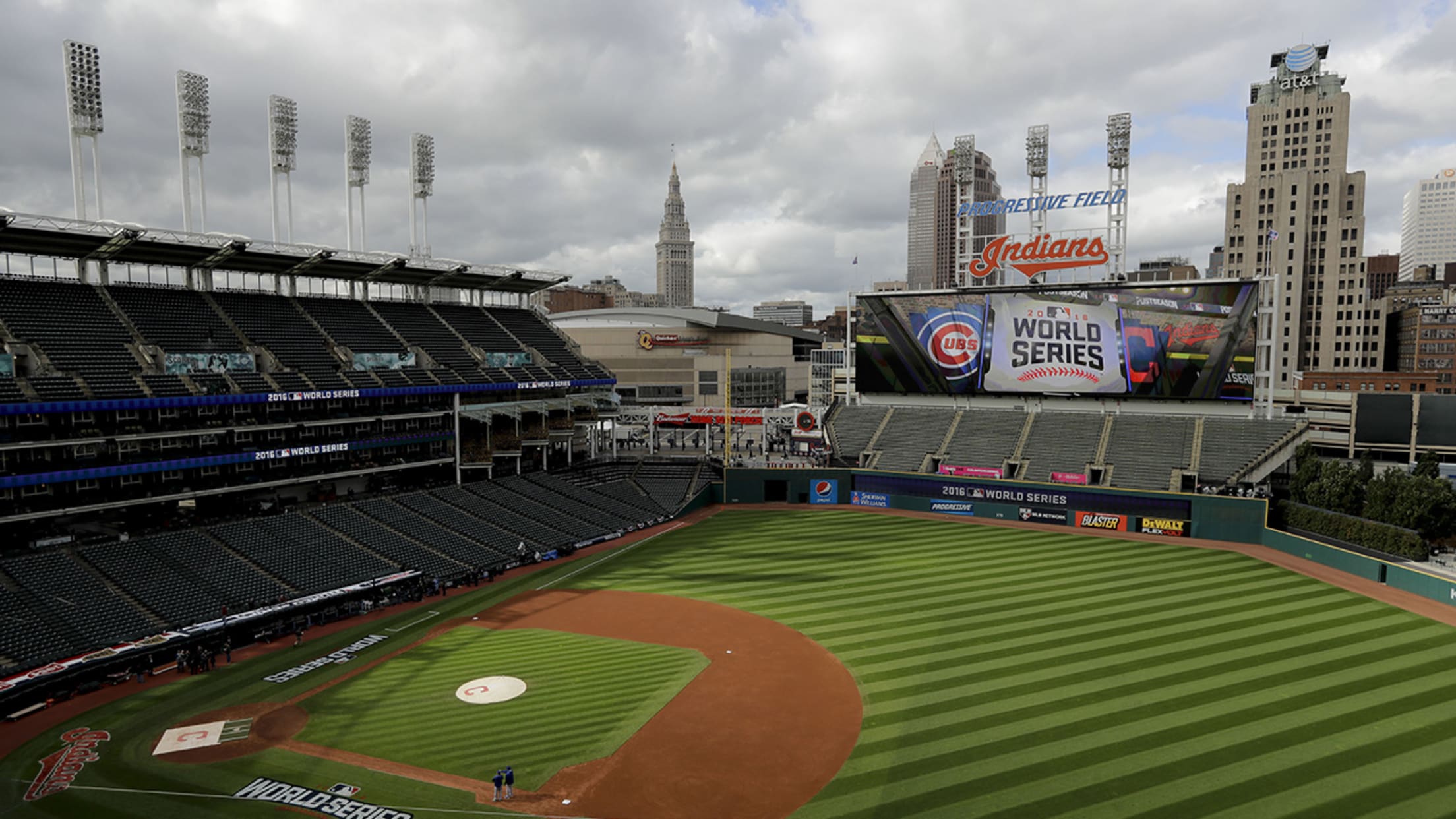 Progressive Field, home of the Cleveland Indians,is setup for the World Series, with the Quicken Loans Arena in the background, Monday, Oct. 24, 2016 in Cleveland. On Tuesday, Cleveland will be on center stage of the sports universe and will have a downtown celebration beyond anything that has happened here before. The Cavaliers' banner is raised in Quicken Loans Arena before their season opener and at Progressive Field, the Indians will host the Chicago Cubs in Game 1 of the World Series. (AP Photo/Charlie Riedel) (Charlie Riede/AP)
Do you remember the Tigers-Indians game from Sept. 17? Cleveland won, 1-0, but lost Carlos Carrasco for the rest of the season after he was hit by a liner after just two pitches. Oh, and right after the game ended, Cleveland.com's Paul Hoynes declared the Indians' postseason hopes over. There were just too many injuries for them to overcome, he thought … and he was willing to stake his comfort and dryness on it.
It's a deal.

— paul hoynes (@hoynsie) September 21, 2016
Well, you know how this ends. Cleveland did make the World Series, which means Hoynes jumped in a lake. Well, there wasn't very much jumping involved, but he stayed true to the spirit of his bet:
Hey, it could have been worse.
Watch Cleveland take on Chicago in World Series Game 1, at 8 p.m. ET on FOX.