Coco Crisp leapt into the stands to ruin Ji-Man Choi's hopes of a three-homer day
When Angels first baseman Ji-Man Choi entered the game against the Athletics on Thursday evening, he was a 25-year-old rookie with two home runs in his first 83 MLB plate appearances. While not bad for a rookie, it's also not the kind of power production that has you expecting to see a flurry of dingers in a single day.
So of course, Thursday came and Choi doubled his season total in his first two at-bats, hammering out two dingers that, if you didn't know, you'd think were the same swing -- arms pulled in, ball low, cranked out.
When he came up in the bottom of the fifth inning, surely Choi didn't think he could hit a third. I mean, that would be crazy, right? But when Choi swung on Zach Neal's 3-1 pitch in the bottom of the fifth, he drilled the ball deep to left field. The ball drifted back ... deeper ... deeper ... was Choi going to get his third dinger of the game with an opposite-field shot?!
No. Because Coco Crisp was there and he knows that a 150 percent outburst in career home runs on one day by an opponent is not good for his team. So he raced to the wall, leapt high and came down with it.
How should a fan react to missing out on seeing the 14th three-homer game this year? Probably like this guy, who appears to be thinking, "Oh my, well look at that."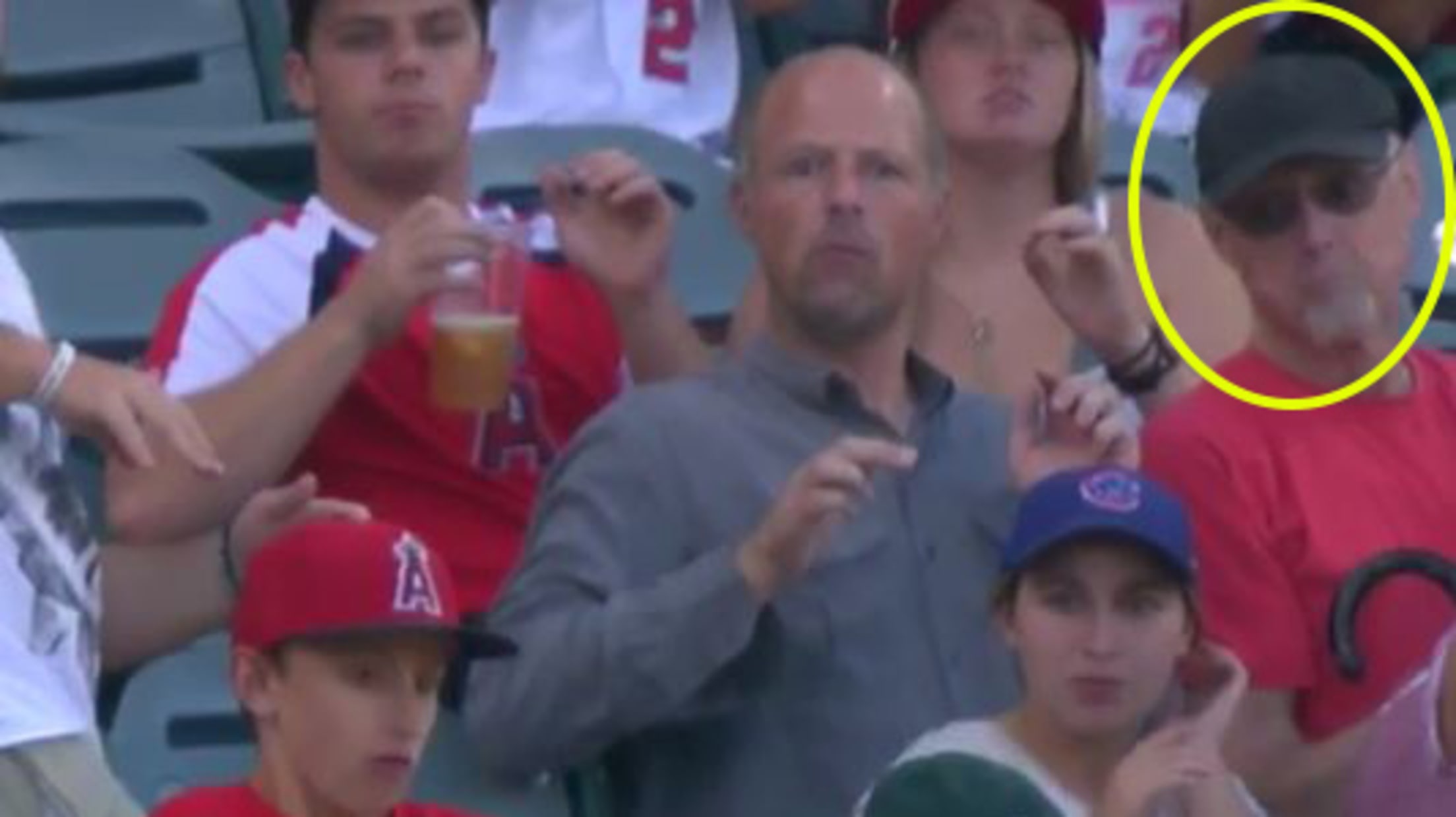 Crisp's grab proved to be an important part of the game. The A's would go on to win, 8-6, in 10 innings.
Teams in this article:
Players in this article: