Confusion reigned in the CPBL after a ball got stuck between the railing and foul pole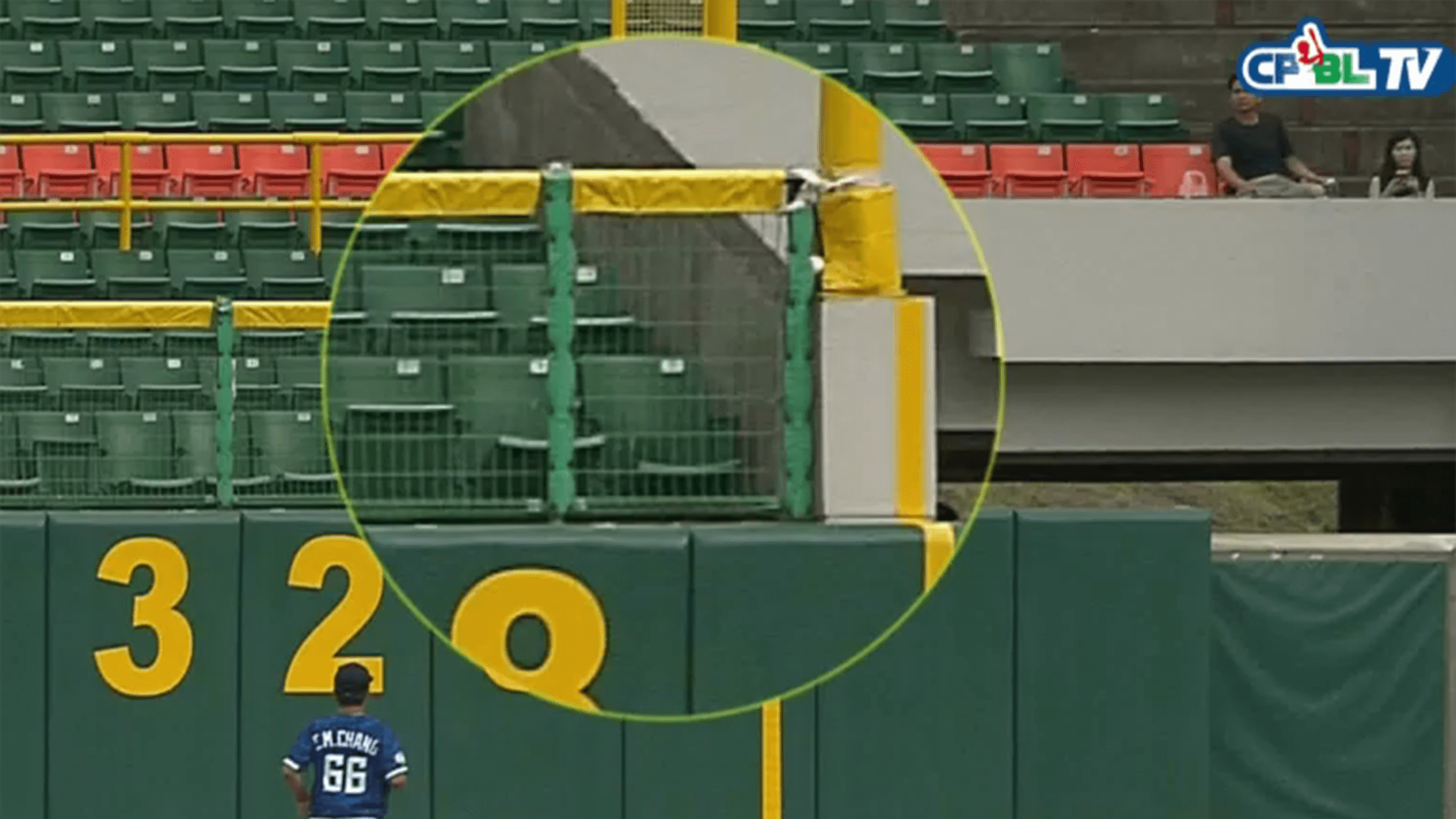 An unexplainable phenomenon with baseball is that, no matter how many games you've watched, the next one always offers the potential of featuring an event or circumstance you've never seen before.
During the first inning of Saturday's CPBL game between the Lamingo Monkeys and Fubon Guardians, Monkeys outfielder Wang Po-Jung took a pitch from Guardians starter Chen Ming-Hsuan to deep right field. The Taiwanese announcers were ready to celebrate a dinger until ...
Here's a ground rule double you don't see everyday. Ball stuck between the railing and the foul pole 😱😱😱#CPBL #Lamigo pic.twitter.com/Mtz0eoVKFg

— CPBL STATS (@GOCPBL) September 2, 2017
After much confusion -- especially from the Monkeys' manager -- the ball was eventually ruled a ground-rule double. Wang overcame this temporary setback by slugging two home runs later in the game on the way to a 13-4 Monkeys win.
It would seem that at some point one could witness all the baseball possibilities, but the laws of nature -- with an assist from the CPBL -- conspire against it.