The single coolest Topps baseball card from each year: the 1960s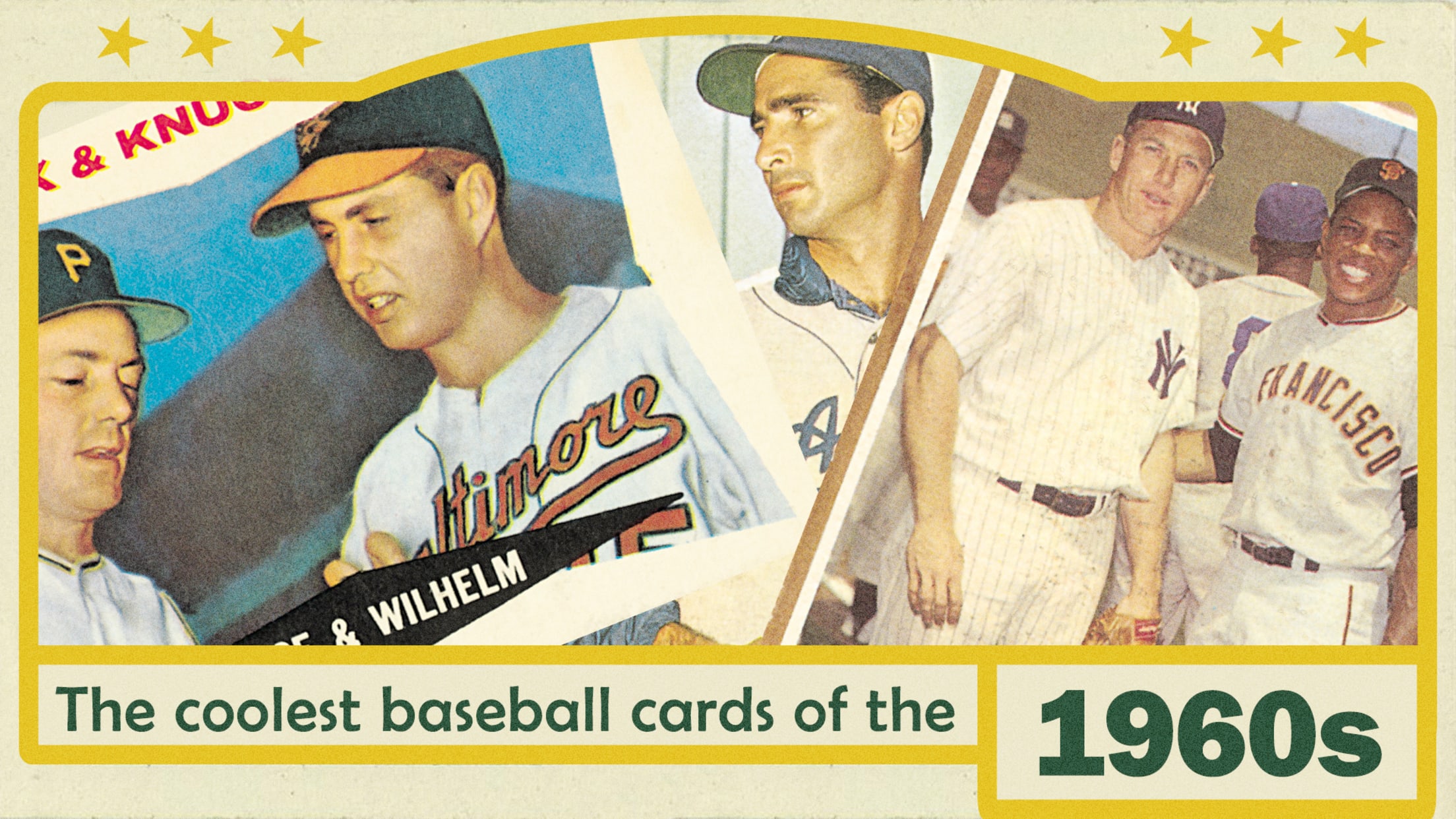 In honor of National Baseball Card Day on Aug. 11, we're selecting the coolest baseball card from every year since Topps' first set in 1951. Rather than simply focus on the most famous or valuable cards, we asked some of the best minds in baseball to provide us with their favorite. It could be because of a great photo, a hilarious story, or just a personal memory they have with the card.
If you've ever watched or listened to a sports broadcast in the last 30 years, chances are you've heard Dave Sims. When not hosting his own sports talk shows, he has called play-by-play for college basketball, Sunday Night Football and, since 2007, he's been the voice of the Mariners. If you've watched the Mariners, then you've most definitely heard his signature calls like, "Giddy up" for home runs and "Boomstick, baby!" when Nelson Cruz goes deep.
Originally, though, he was just a young Philadelphia baseball fan who grew up reading World Series programs during a rough stretch for the hometown Phillies. "I was a kid and the Phillies were really bad," Sims told MLB.com over the phone. "They let the 1950s Whiz Kids get old and never really replaced them. They were a terrible team until 1964. Being an African American, it was easy to be a Mays fan or a Dodgers fan because of Jackie Robinson's legacy, and they had Tommy Davis, Maury Wills, Junior Gilliam, they had John Roseboro. ... They had a certain place in my heart."
Those were the players whose baseball cards were most valued by Sims and his friends.
"We used to flip them and do all that kind of stuff. We'd trade," Sims said. "In my neighborhood, the more cards of black and Latin players -- that was a big deal. Early to mid-'60s integration was in the Major Leagues, and probably peaked in the '70s, but it was pretty significant."
Trying to figure out his favorites from the decade was a little tougher. "There are a lot of Hall of Famers, they're all totally worthy," Sims said. So, who was the most worthy? Read on to find out: