Photo of the Day: It may not look like it, but there will be baseball here soon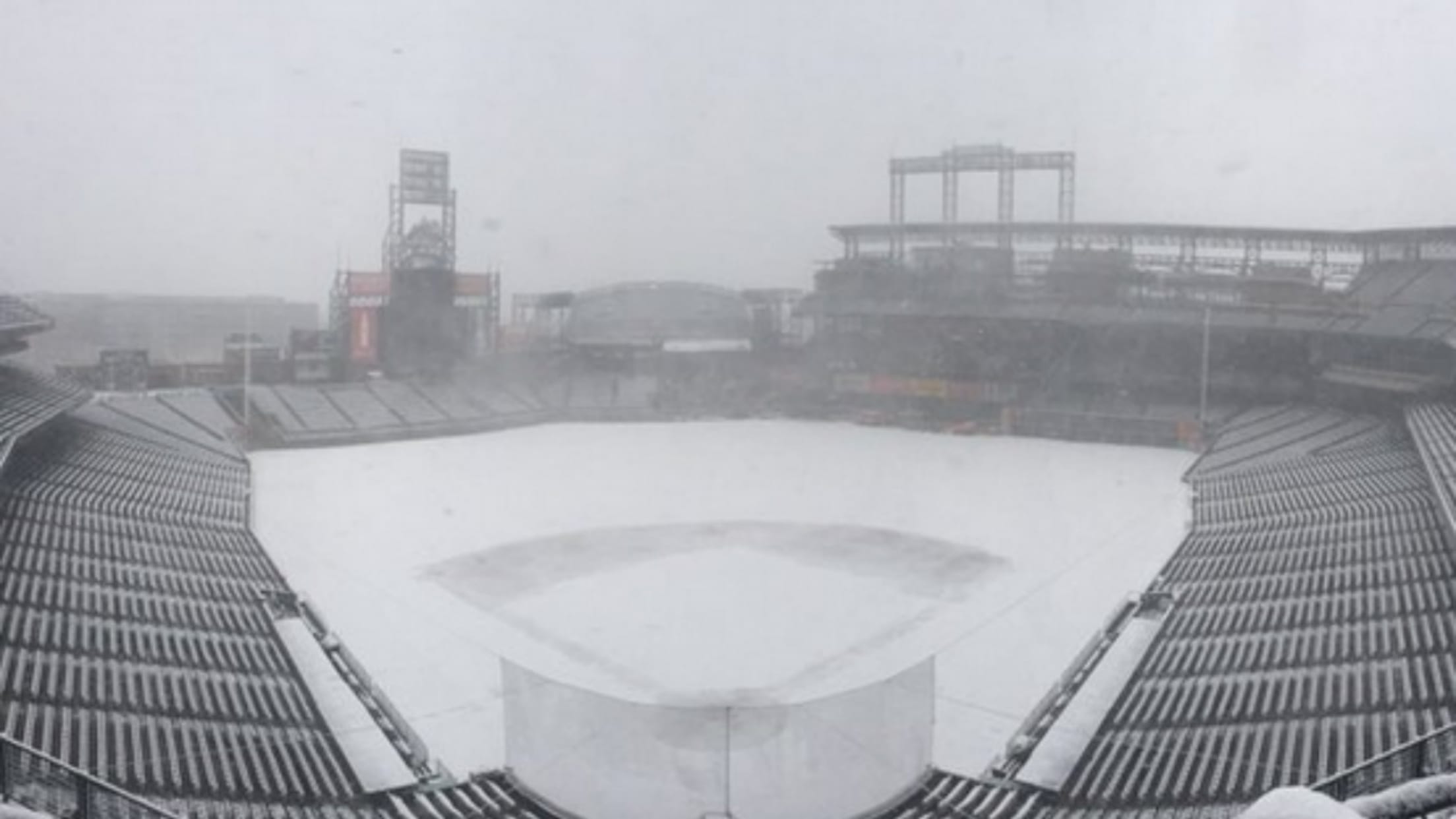 An early spring blizzard blanketed the greater Denver area with powder Wednesday, with some spots receiving more than a foot of snow by the time it was all said and done.
@NWSBoulder @weather5280 About 13.5 inches on my deck. 6 miles NW of Larkspur (Perry Park) pic.twitter.com/bLLKsZ8vGZ

— Ben Spair (@SpairbB) March 23, 2016
So ,while the Rockies were teeing off on pitches under the Arizona sun at Spring Training, this was the scene back home at Coors Field:
SNOW DAY! 🌨 pic.twitter.com/wH3Z1nZvkL

— Colorado Rockies (@Rockies) March 23, 2016
The field-level view ❄️

Be safe and stay warm out there, Colorado! pic.twitter.com/tV9O7RD0HB

— Colorado Rockies (@Rockies) March 23, 2016
The Rockies open the 2016 season with a three-game series against the D-backs at Chase Field in Phoenix. We're guessing that Frosty the Snowman will have gone to roam a farm upstate by the time Nolan Arenado and Co. return to Denver to host the Padres on April 8.