Corey Dickerson hit a monster homer that landed over Progressive Field trees
When the Rays traded for Corey Dickerson prior to the 2016 campaign, they hoped that his power would translate from Coors Field to wherever he went. After 24 homers last year and a terrific start to 2017, it sure seems like the Rays have nothing to worry about.
Dickerson's red-hot play continued during Tampa Bay's 6-4 victory on Tuesday night in Cleveland. He homered twice to bring his total up to eight on the season already. The second blast in particular was a titanic shot that incredibly went over the trees in center field.
It takes an impressive drive to simply hit the ball over the first row of Heritage Park's trees, as the Rangers' Nomar Mazara did last year. Beyond, though? At Progressive Field, that's a feat of strength almost exclusive to Cleveland legend Jim Thome.
A 25-year-old Clevelander named Dan Krancevic happened to be in the vicinity when Dickerson's 449-foot clout made its descent. "It knocked through the trees and just plopped down," Krancevic said to MLB.com's Brittney Zivcsak.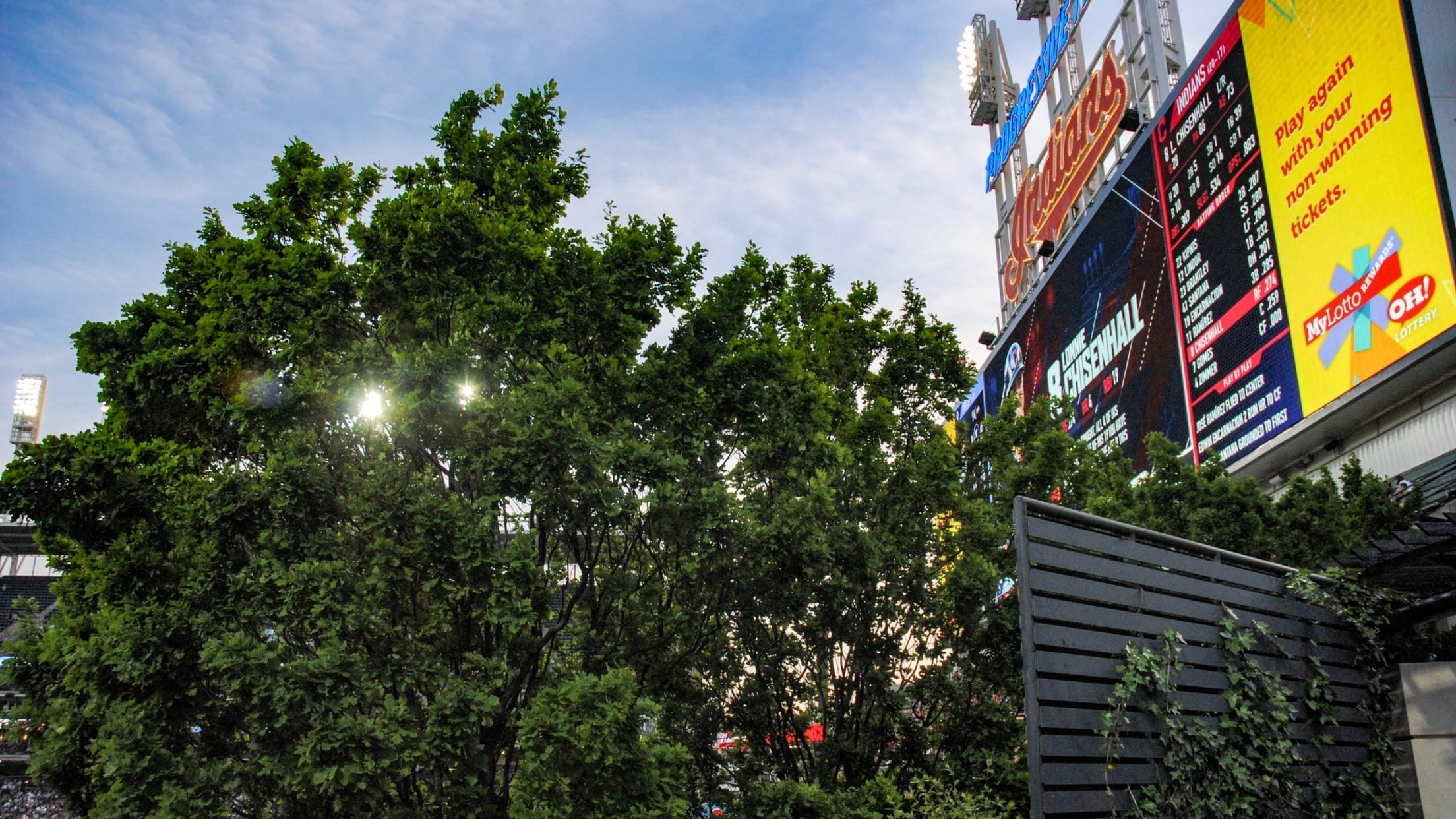 Krancevic immediately knew that the ball was headed out of the park, and once he saw it hit the tree, he tracked it down to emerge with the prize.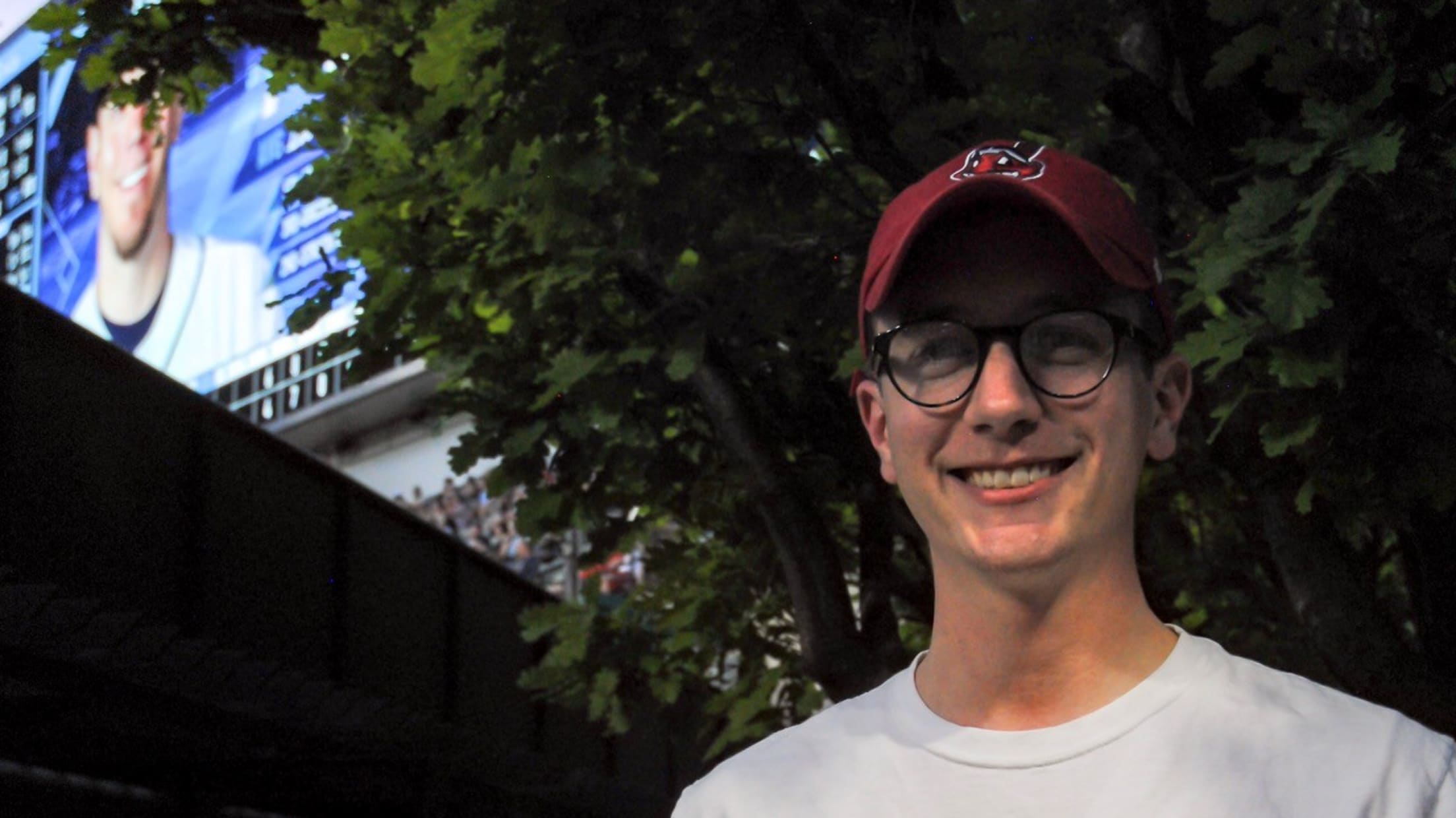 You can even see the exact spot on the ball where it crashed down to earth.
Although Krancevic and his family have been season ticket holders since the park's inaugural 1994 season, this was only the second time he caught a homer. Unfortunately for this Indians fan, however, both souvenirs came from visitors (the other was off the bat of a Tiger).
Maybe someday, Krancevic will emerge with a home run ball from his own team, but he can at least take some pride in bringing home one of the longest home runs in the history of Progressive Field.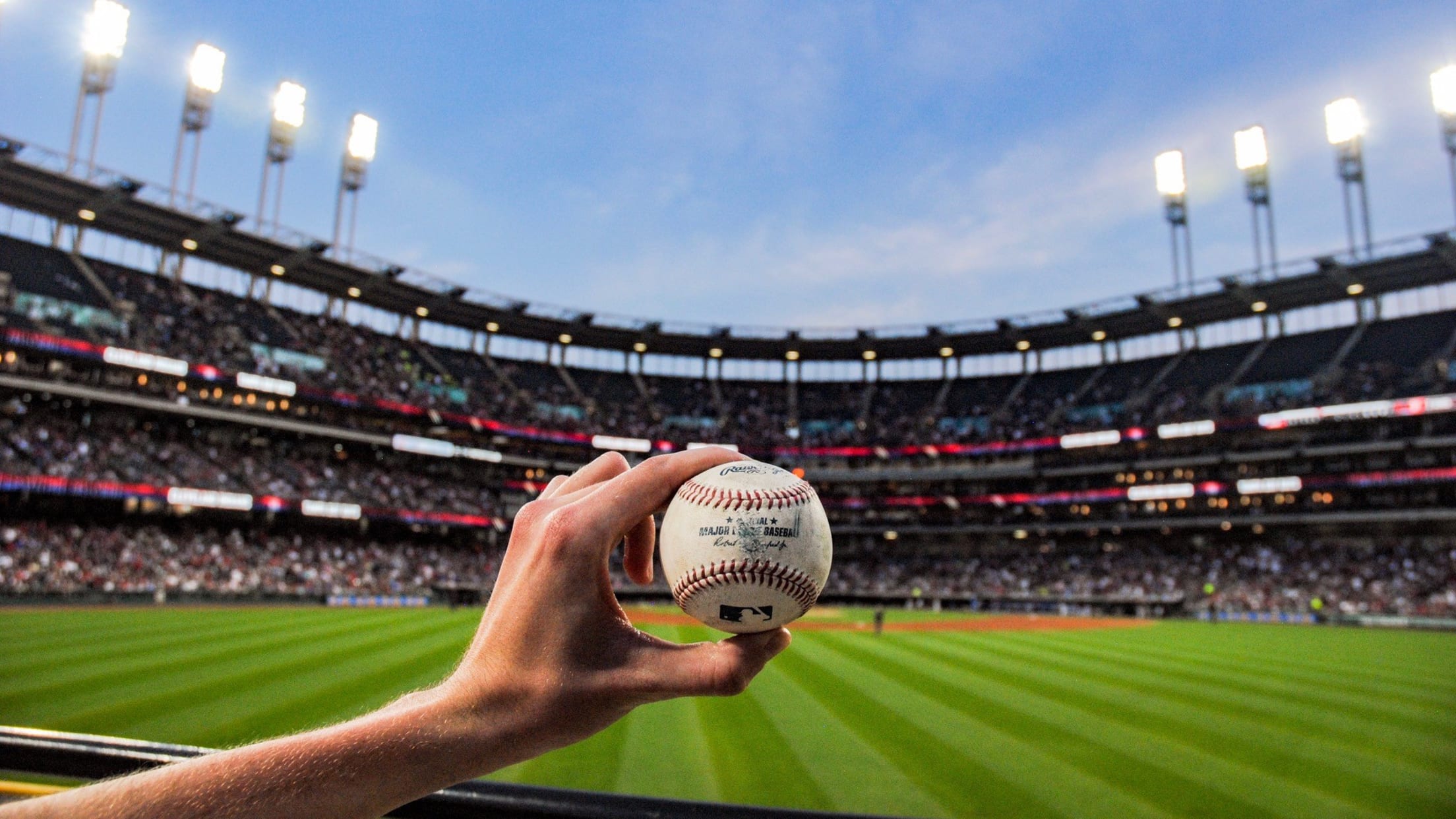 Photos by Brittney Zivcsak, MLB.com Real-Time Correspondent.
Teams in this article:
Players in this article: