Hall of Famer Craig Biggio, seated behind home plate, didn't flinch on a Brian McCann foul tip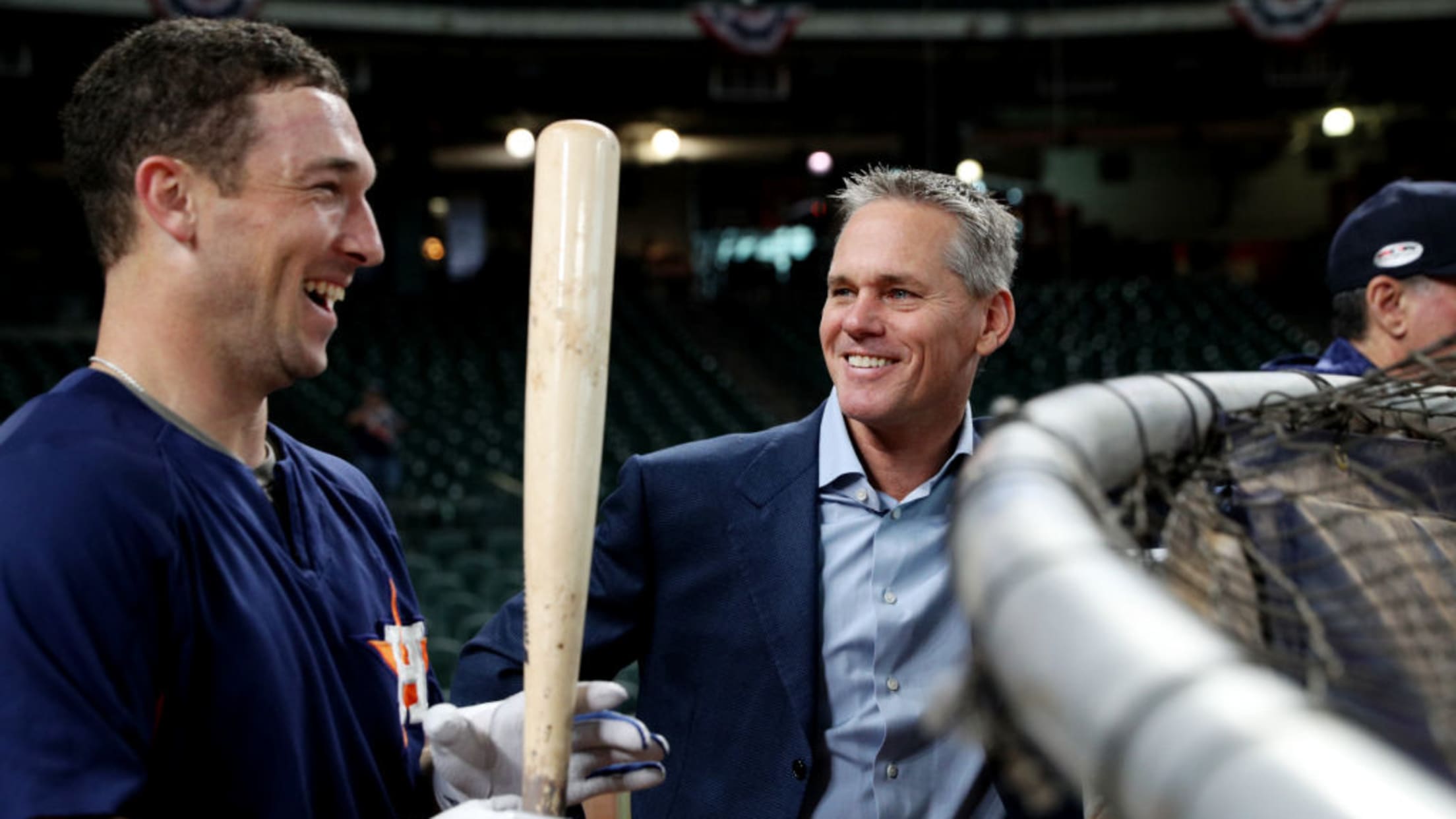 (Loren Elliott)
Game 3 of the ALCS brought some famous baseball faces in the stands with Jeff Bagwell, Nolan Ryan and Craig Biggio enjoying the game on Tuesday night at Minute Maid Park. Biggio, of course, spent 20 years in an Astros uniform and with a quick foul tip, it appeared he could still possibly handle game situations.
The Hall of Fame second baseman was sitting directly behind home plate in the bottom of the second inning when Brian McCann tipped a ball that went right at Biggio's head:
The net obviously saved him, but as you can see, everyone around him flinched while he managed to stay perfectly still and calm.
Biggio became the first player in Major League history with at least 3,000 hits, 600 doubles, 400 stolen bases and 250 home runs. His resume also includes seven All-Star selections and four Gold Glove Awards. He's also apparently unfazed by baseballs coming toward his head at 100 mph.
Teams in this article:
Players in this article: