Watch Anthony Rizzo take on Eric Hosmer in MLB The Show '16
What do you do on your day off?
Anthony Rizzo and Eric Hosmer, professional baseball destroyers, found themselves playing baseball on a rare March Monday off-day. But this time it was of the virtual reality variety, as they fired up MLB The Show '16 -- a good week-plus before anyone else could get their hands on it (the game is due out for PS4 and PS3 on March 29).
The two All-Stars study pitchers for a living. And even with a controller in their hands, they think as if they're in the box, talking aloud all the way down to individual pitcher tendencies.
"What?" Rizzo says. "Gerrit Cole never throws a changeup."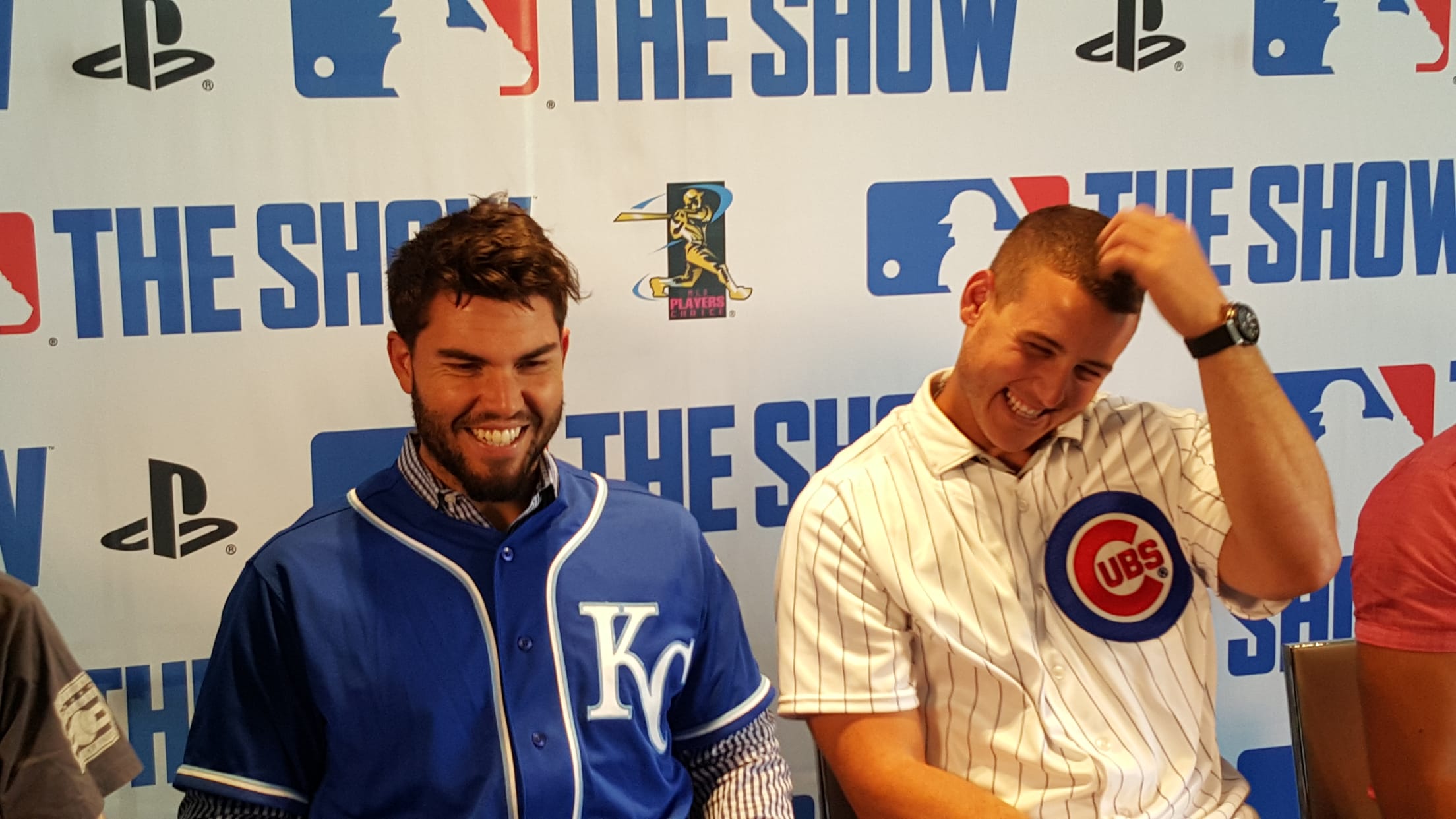 Before starting, the first basemen took a requisite #Snapbat selfie:
Loungin' with the #Snapbat. ✌️ 👍 pic.twitter.com/ZDqgcExLOc

— MLB (@MLB) March 21, 2016
Watch live video from PlayStation on www.twitch.tv
Hosmer, who plays The Show on a regular basis, went deep on the first pitch he saw, while Rizzo, who doesn't play much … ended up on the wrong side of a perfect game through 7 2/3 innings.
"A VERY possible World Series preview," Hosmer said.
Congrats to @TheRealHos35 for defeating @ARizzo44 on #IGNPlaysLive! That was fun, hope you both join us again soon! pic.twitter.com/ui4g1BL4RB

— IGN (@IGN) March 21, 2016
Teams in this article:
Players in this article: