Cubs fan pens apology letter to Brewers after Twitter boast proves wrong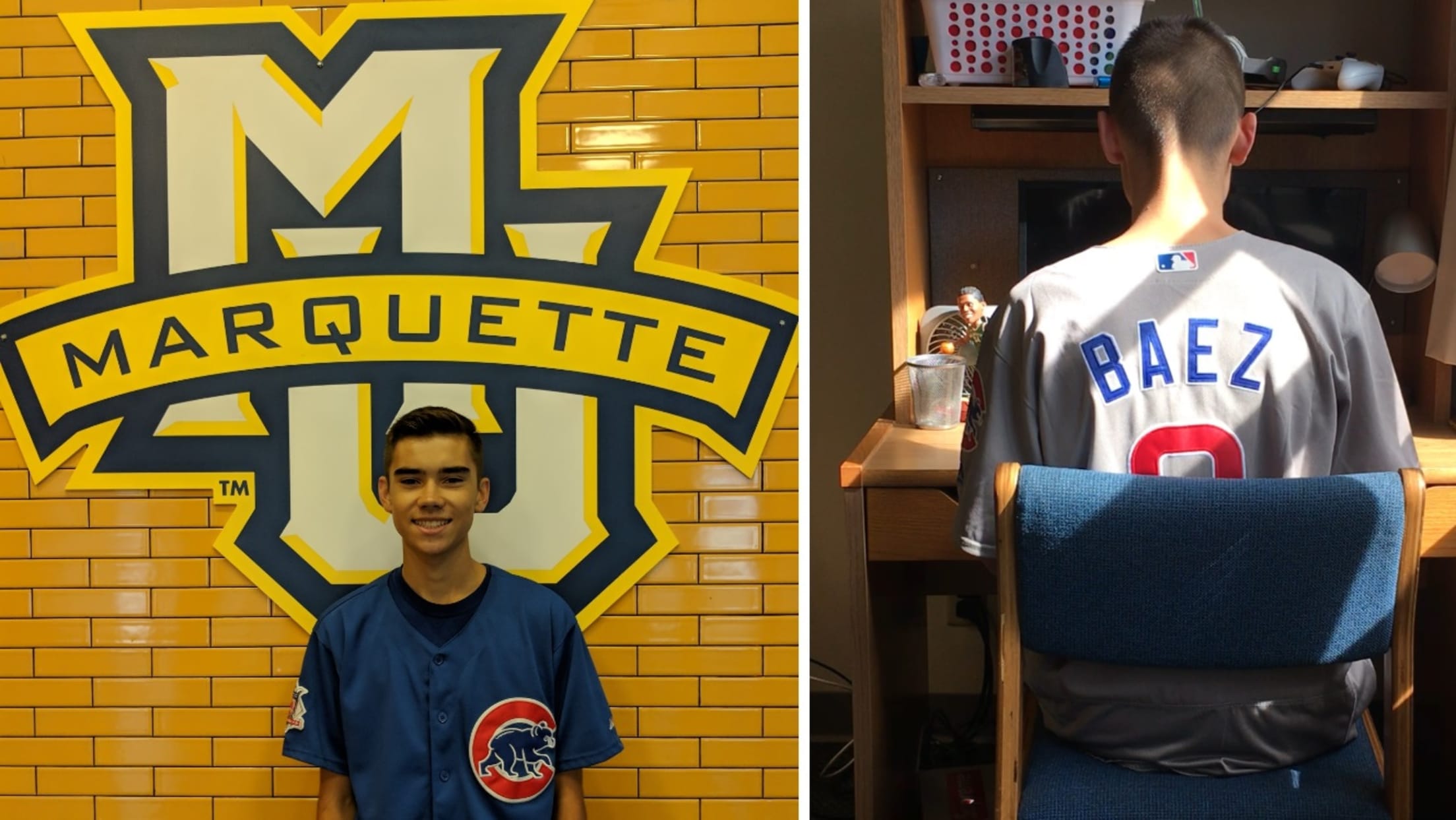 Nathan Marzion called his shot. The Cubs couldn't answer it.
And that meant extra homework this week for the Marquette University freshman.
Marzion, 18, is from the Milwaukee suburb of Muskego, Wis., but he grew up a Cubs fan (long story) and is used to getting grief from friends when he wears Cubs blue. Back on May 25, he took to Twitter and expressed faith in his team to overcome what was at the time a modest, three-game Brewers lead in the National League Central:
You know the rest. The Brewers came from behind in September to force a Game 163 at Wrigley Field on Monday, and they beat the Cubs, 3-1, to clinch the NL Central. On Tuesday, the Brewers tweeted their thanks, complete with a mailing address:
Thanks, @natemar3i0n. We got our letter. We appreciate you being a good sport! Go Brewers! #OurCrewOurOctober pic.twitter.com/T66rAUirD4

— Milwaukee Brewers (@Brewers) October 3, 2018
Marzion was in philosophy class when the notifications started popping up on his phone.
So, true to his word, he sat at his desk on campus and penned an apology letter before watching the Cubs fall to the Rockies in the NL Wild Card Game. On Wednesday, after collecting email addresses from more than 2,000 Brewers fans, he honored his word and sent the letter. He planned to mail the Brewers a hard copy.
Marzion also used his unexpected social media fame to encourage fans to donate to the Milwaukee-based MACC Fund of the Anthony Rizzo Family Foundation.
Was it a lesson learned?
"I'm still going to be overconfident," Marzion said in a telephone conversation. "I just had some fun with it. I actually got a lot of replies that said, 'I'm glad you followed through. I respect you a lot for this. Most people wouldn't do it.' You can kind of laugh at yourself and make the most of it."
Unfortunately, it looks like Marzion might have more homework to do. In early September, he promised a five-page paper on why Christian Yelich is better than Javier Báez, should Yelich win National League MVP. At the time, Baez looked like the front-runner, but that was before Yelich hit for his second cycle of 2018 and took a bid for the Triple Crown down to the regular-season finale.
Marzion has already started collecting email addresses for that one.