Bob Newhart is really excited about the Cubs advancing to the NLCS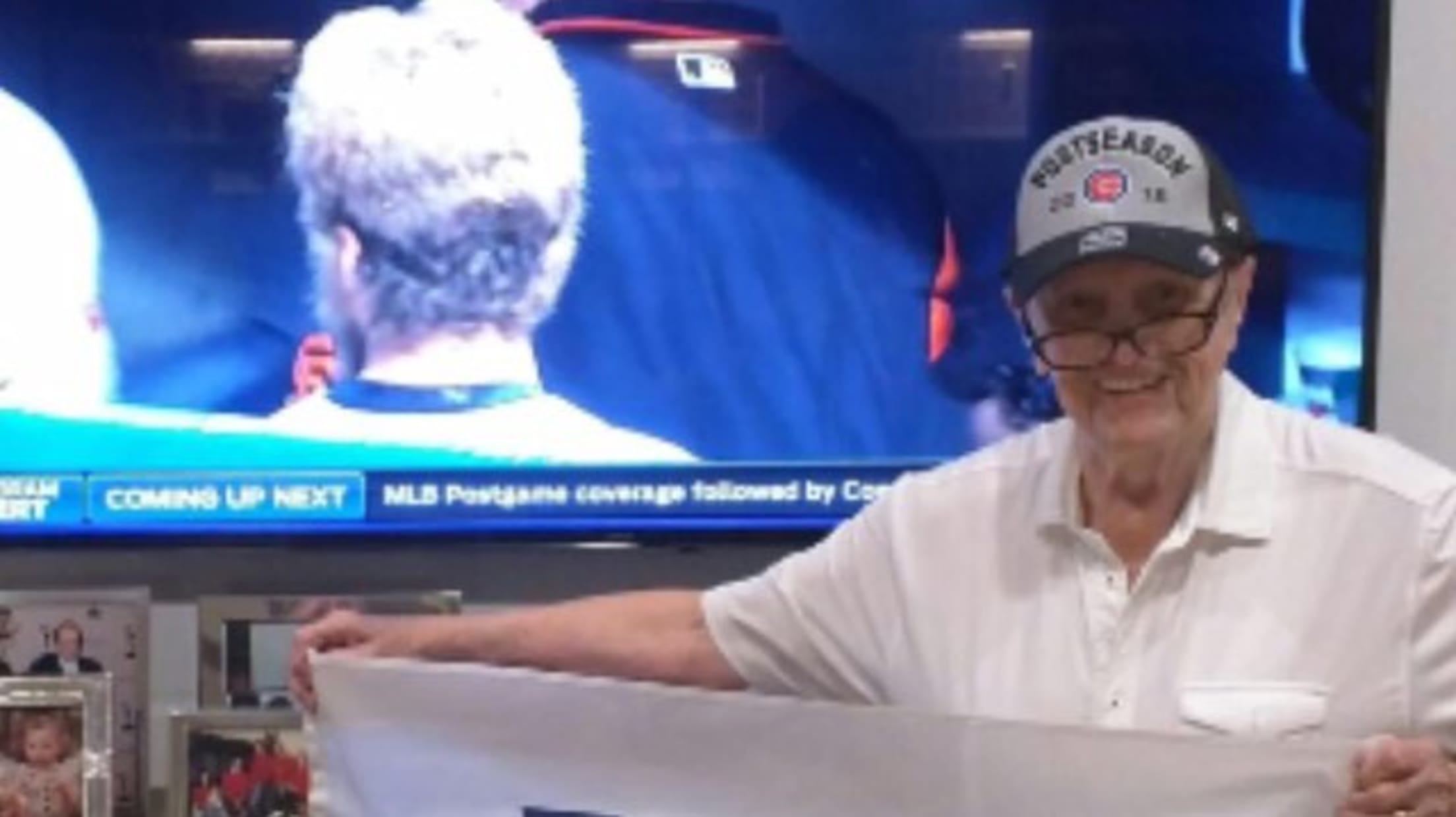 When Bob Newhart was born just outside of Chicago on Sept. 5, 1929, the Cubs were 21 years removed from their most recent World Series championship. One month later, the Cubs would make it to the World Series and lose to the Philadelphia Athletics. By the time Newhart was 16 years old, he had seen the Cubs make it to the World Series five times -- 1929, 1932, 1935, 1938, 1945 -- only to lose each time. Now 87 years old, he's been waiting 71 years for that next World Series trip.
Back in 2013, the Cubs were in the middle of a dreadful 96-loss season, but that didn't prevent Newhart from going out to support his hometown team when they visited Los Angeles.
Rooting for my home team, The Cubs, at Dodger Stadium. Maybe next year is their year! pic.twitter.com/Yuj8ttq8j1

— Bob Newhart (@BobNewhart) August 28, 2013
Although his "maybe next year" didn't pay off in 2014 or 2015, the Cubs' NLDS victory over the Giants on Tuesday night brings them one big step closer to making 2016 the season for which Newhart has been waiting a lifetime. So, you'll have to forgive him if he's a little excited.
Here he is after the Cubs' Game 1 victory over the Giants on Friday night, complete with a 2016 postseason cap and a Cubs "W" flag:
Fly the W!! #Cubs #cubsvsgiants pic.twitter.com/Y6V6H2bjr8

— Bob Newhart (@BobNewhart) October 8, 2016
And here he is after the Cubs clinched their NLDS series victory last night:
Cubs, I am 87 and I am getting too old for this... #GoCubsGo #FlyTheW pic.twitter.com/d4tnkgRCl0

— Bob Newhart (@BobNewhart) October 12, 2016
No word as to whether or not he sang "Go Cubs Go" in celebration.