A onesie-clad Cubs fan calling himself 'Old Man Wrigley' roamed Dodger Stadium at NLCS Game 1
In the postseason, everything matters just a bit more. Every pitch, every hit, and so on. For fans who actually go to the games, then, it's an opportunity to go all-out in the personal decoration department.
Wandering the concourse ahead of Game 1 of the National League Championship Series presented by Camping World at Dodger Stadium on Saturday, it was hard not to notice one particular Cubs fan (among the handful that made it to the stadium hours before first pitch). He was wearing Cubs pajamas -- a onesie, to be precise, a big fake beard and a hat, and he had a huge smile.
And he was ready for the attention, taking photos with all sorts of folks -- including this big guy who works for the Dodgers: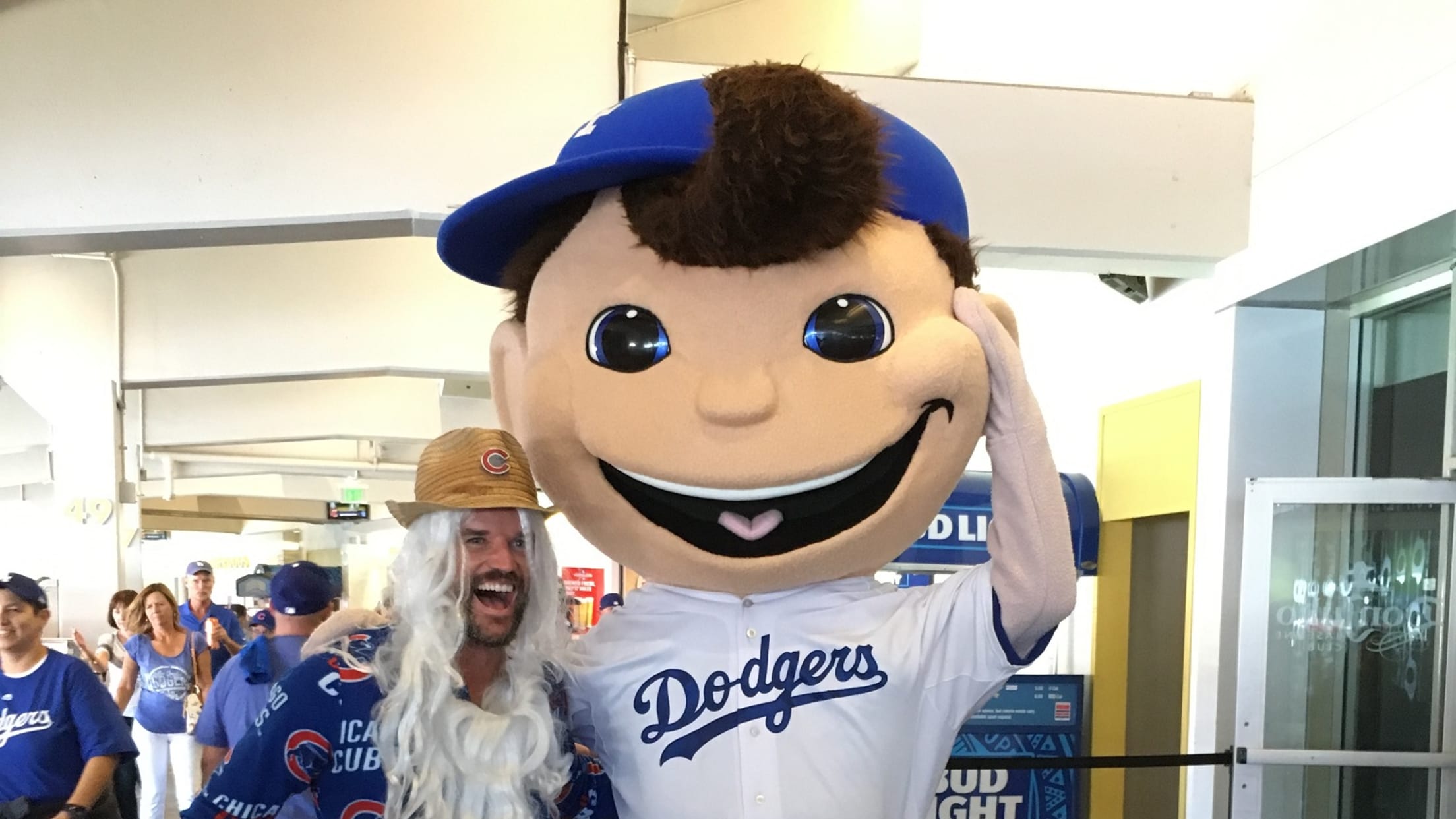 In the video atop this post, watch the man who goes by "Coach Ballgame" (a Little League coach who apparently wears this outfit a lot in his day-to-day life) detail this character, which he says is an ode to the late Cubs announcer Harry Caray.
As for why he decided to dress like that for a game in warm Los Angeles weather, he explained that as a kid, he'd come home after school and watch Cubs games all the time. "And I feel like if Harry was a fan, this is what he'd look like ... but calling games from the booth, he couldn't do it," explained Mr. Ballgame.
Get more insight from the man himself in the video atop this post.