There's a Robbie Ray vs. Sal Romano pitching matchup, so here are more fun name combos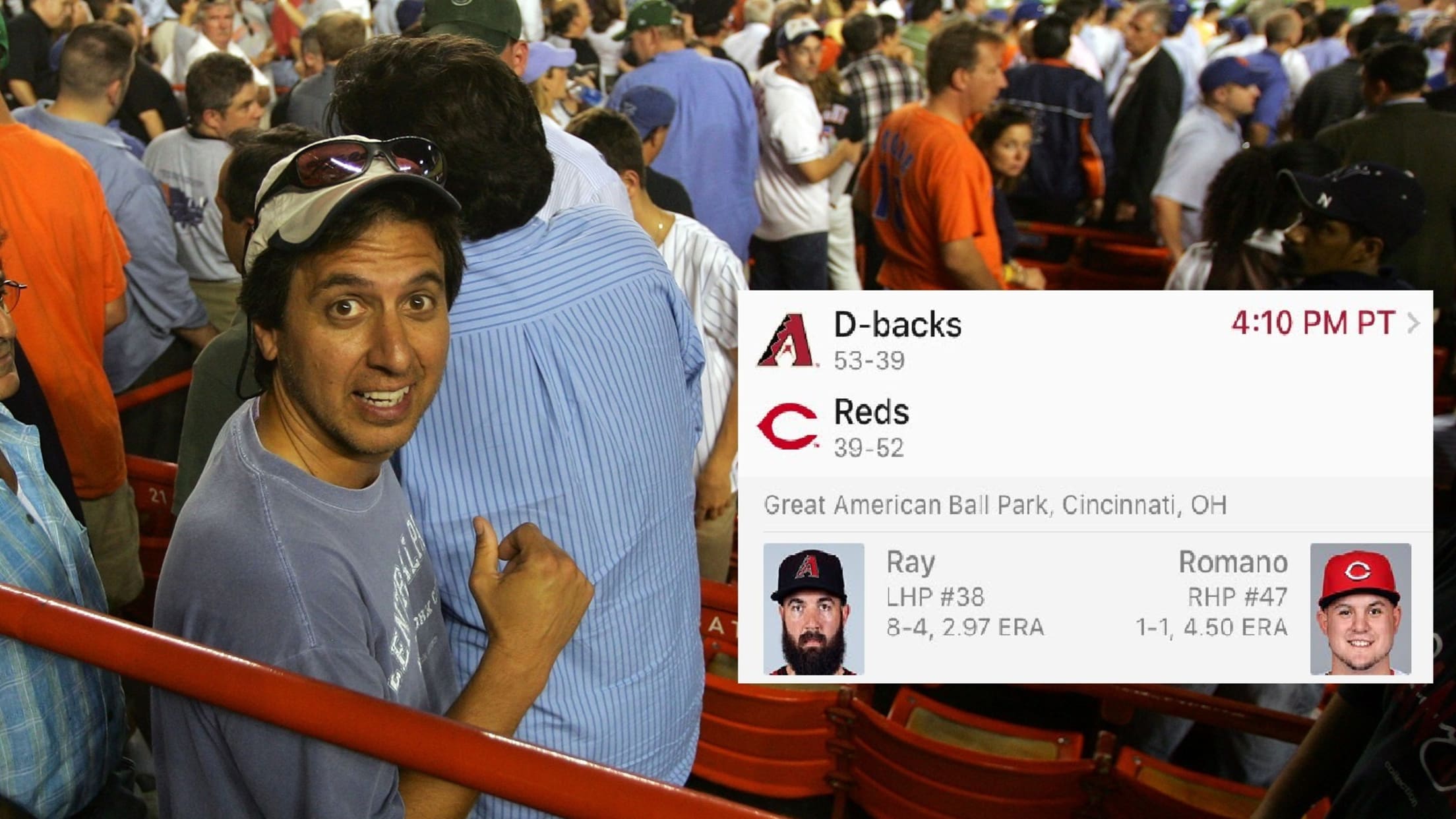 of the Los Angeles Dodgers of the New York Mets during game one of the National League Division Series at Shea Stadium on October 4, 2006 in the Flushing neighborhood of Queens borough of New York City. (Chris McGrath)
Today, the D-backs and Reds will open up a series at Great American Ball Park. But taking a look at the schedule, one thing stands out: Namely the game's pitching matchup.
Yes, Robbie Ray will toe the rubber for the visiting D-backs, opposed by Cincinnati right-hander Sal Romano. As in Ray vs. Romano. Like the comedian, Ray Romano.
This is the type of amusing surname serendipity had us thinking, what would some other highly amusing pitching matchups look like on paper? Last season saw an epic Nova vs. Cain matchup in a Pirates-Giants tilt, so this type of thing does happen every now and then.
The Cespedes Family BBQ thought on it a bit and came up with a few that would definitely cause a few smirks if and when they show up on the schedule. One rule: This game is limited to starting pitchers that are either on a team right now or have been within the past year or so.
Mariners (Ariel Miranda) vs. Red Sox (Steven Wright) -- Miranda vs. Wright, 'nuff said.
Astros (Mike Fiers) vs. Red Sox (Chris Sale) -- Fiers vs. Sale, one that would make even Tobias Funke happy.
Orioles (Chris Tillman) vs. Tigers (Buck Farmer) -- two hard workers facing off, a Tillman vs. a Farmer. The Angels' Matt Shoemaker could also sub in for one of these pitchers here.
Mariners (Drew Smyly) vs. Orioles (Wade Miley) -- it's a Smyly vs. Miley day!
Padres (Jhoulys Chacin) vs. Royals (Nate Karns) -- If this one happens, only Snow Patrol should be played at the ballpark.
Rangers (Dillon Gee) vs. Pirates (Chad Kuhl) -- Fans at the game might say, "Gee, what a cool night at the ballpark."
Rangers (Andrew Cashner) vs. Red Sox (David Price) -- which pitcher will be more money that night?
A's (Jharel Cotton) vs. Padres (Jered Weaver) -- 100 percent solid.
D-backs (Taijuan Walker) vs. Mets (Zack Wheeler) -- two competing types of transportation, two competing types of pitchers.
This list probably barely scratches the surface of possibilities. Feel free to suggest your own in the comments below!
Teams in this article:
Players in this article: