Dan Plesac shares the Mailgram he received when he was first drafted in 1980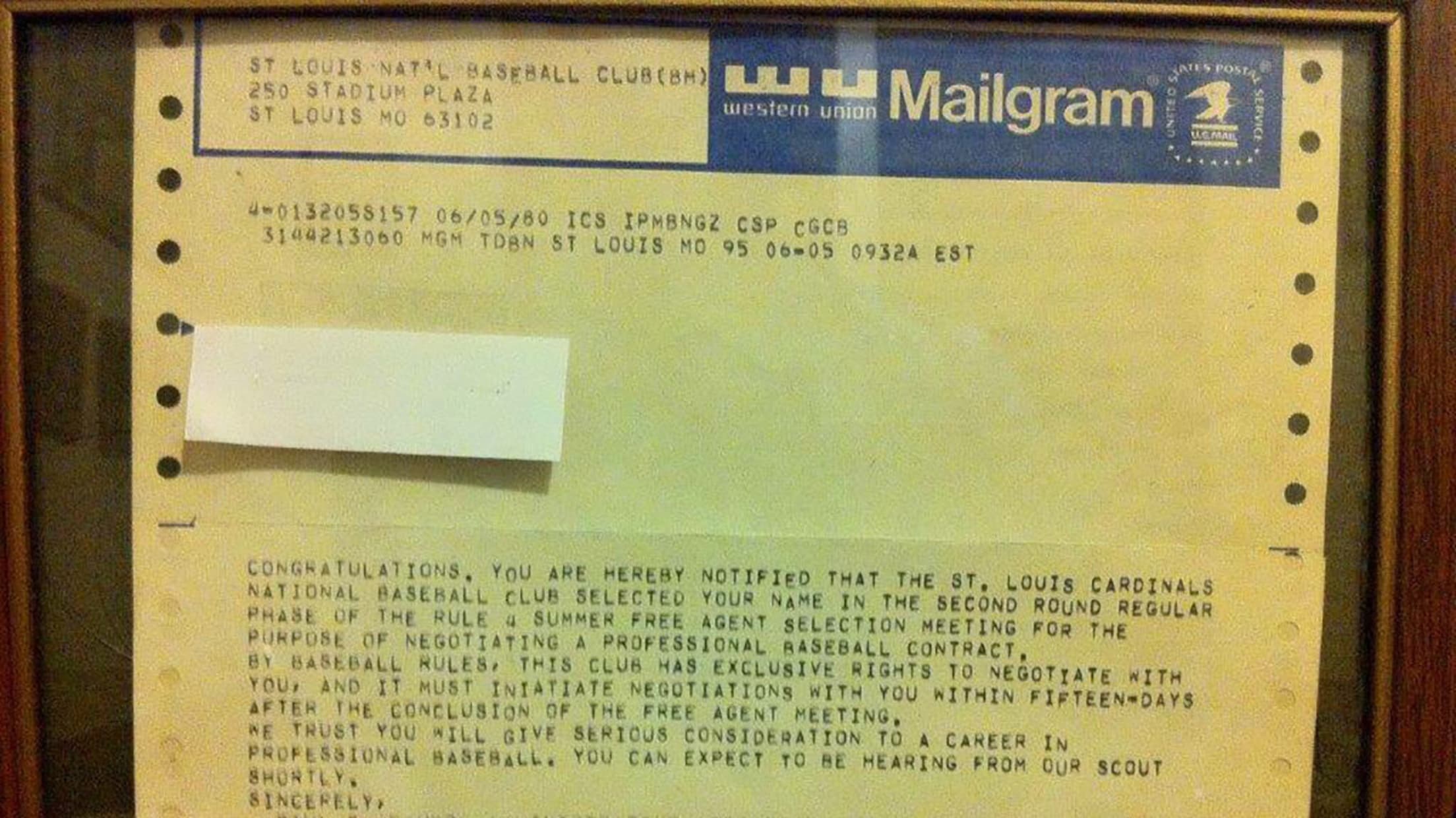 If you're an amateur player taken in the 2016 Draft, chances are you'll find out almost instantaneously. If the team doesn't call you on the phone, your Twitter replies will likely be full, you'll have an At Bat alert on your tablet and, if all else fails, a large hairy man will show up at your house to tell you about your destiny. (What, you're saying Harry Potter is fictional?)
That wasn't the case when MLB Network's Dan Plesac was selected in the second round of the 1980 MLB Draft by the Cardinals. Instead, he received a "Mailgram."
This is how I found out I was selected by the #STLCards 36yrs ago! 42nd player taken in 1980.No smartphones in 1980. pic.twitter.com/wPjZco97zt

— Dan Plesac (@Plesac19) June 6, 2016
What exactly is a Mailgram you ask?
I had to Wiki it myself, so I'll save you the trouble: "A Mailgram is a type of telegraphic message which is trasmitted electronically from the sender to a post office and then printed and delivered to the recipient via postal means." Or, a telegram delivered by the post office.
Plesac chose to go to college instead of signing with the Cardinals, eventually being drafted by the Brewers with the 26th overall pick in the 1983 Draft. Maybe the Cards should have sent a candygram instead.