Prepare yourselves: David Chang's Fuku chicken sandwiches are coming to Citi Field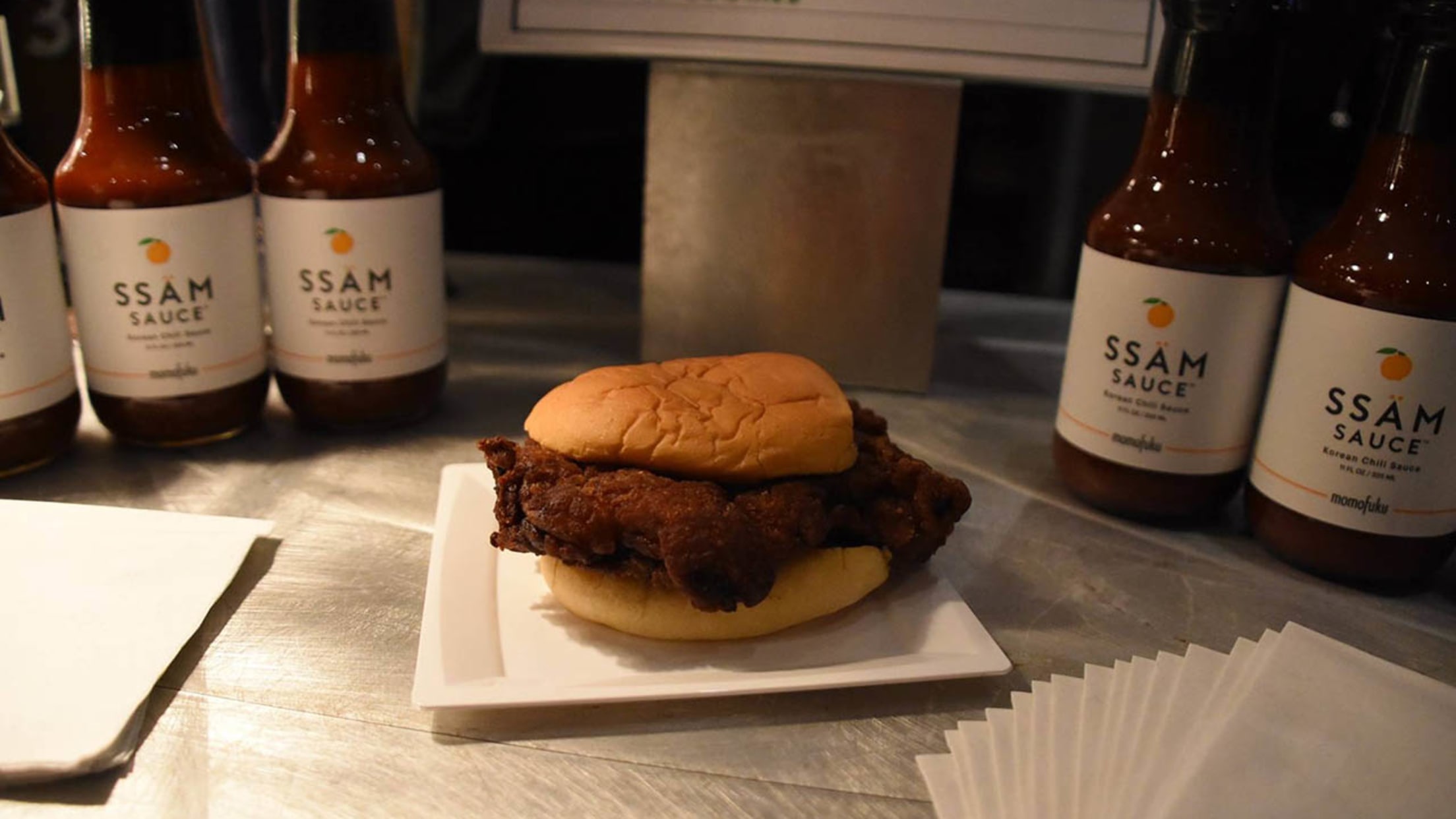 If there's one thing we've learned this spring, it's that bigger ballpark food is better ballpark food. The D-backs are serving more grilled cheeses than previously thought possible. The Indians have created a sandwich that's quite literally as big as your head.
But what about the days when that's a little too much? What if you want all the deliciousness of a pizza on top of a cheeseburger, but in a somewhat smaller package? Simple: Just head over to Citi Field, where you can now experience the majesty of a David Chang chicken sandwich while you watch the Mets.
See what's new for 2016 at @CitiField! 38 oz of Tomahawk Chop love is only the beginning >> https://t.co/vnU5NYH91U pic.twitter.com/cThDkujFRd

— New York Mets (@Mets) March 30, 2016
Chang is the man behind the Momofuku empire, which boasts restaurants everywhere from New York to Toronto to Sydney. He started Fuku as his take on a fried chicken sandwich, and the five boroughs haven't stopped eating them (and the delicious fries they come with) since. Chang recently opened an outpost at Madison Square Garden, and now, he's taking his culinary talents to Queens -- where a stand on the first level concourse will offer the signature sandwich, Fuku fingers, fries and cookies from the Momofuku Milk Bar.
Citi Field's full 2016 menu is just as mouth-watering -- on top of staples like Shake Shack, fans can get bacon on a stick at Pig Guy, stuffed meatballs at Rao's and even a burger topped with pastrami. Sadly, we can't make Opening Day get here immediately, but we can give you this video of Chang at his stove to tide you over until then.