Which top pitching prospect actually wants to face Miguel Cabrera?
Consider this a heads up to Miguel Cabrera, Bryce Harper, David Ortiz, Mike Trout and Joey Votto. MLB.com asked a few top prospects at last month's Rookie Career Development Program which big leaguers they want to face, and the youngsters were not afraid to name the best of the best. We're not saying these are official call outs, but they're on the record and we will be keeping score.
Take a look below for some much anticipated matchups for top pitching prospects -- some of whom ranked on MLB Pipeline's Top 10 lists for LHP and RHP prospects -- and hear from the hitters in the video above.
No. 1 RHP prospect Lucas Giolito vs. Miguel Cabrera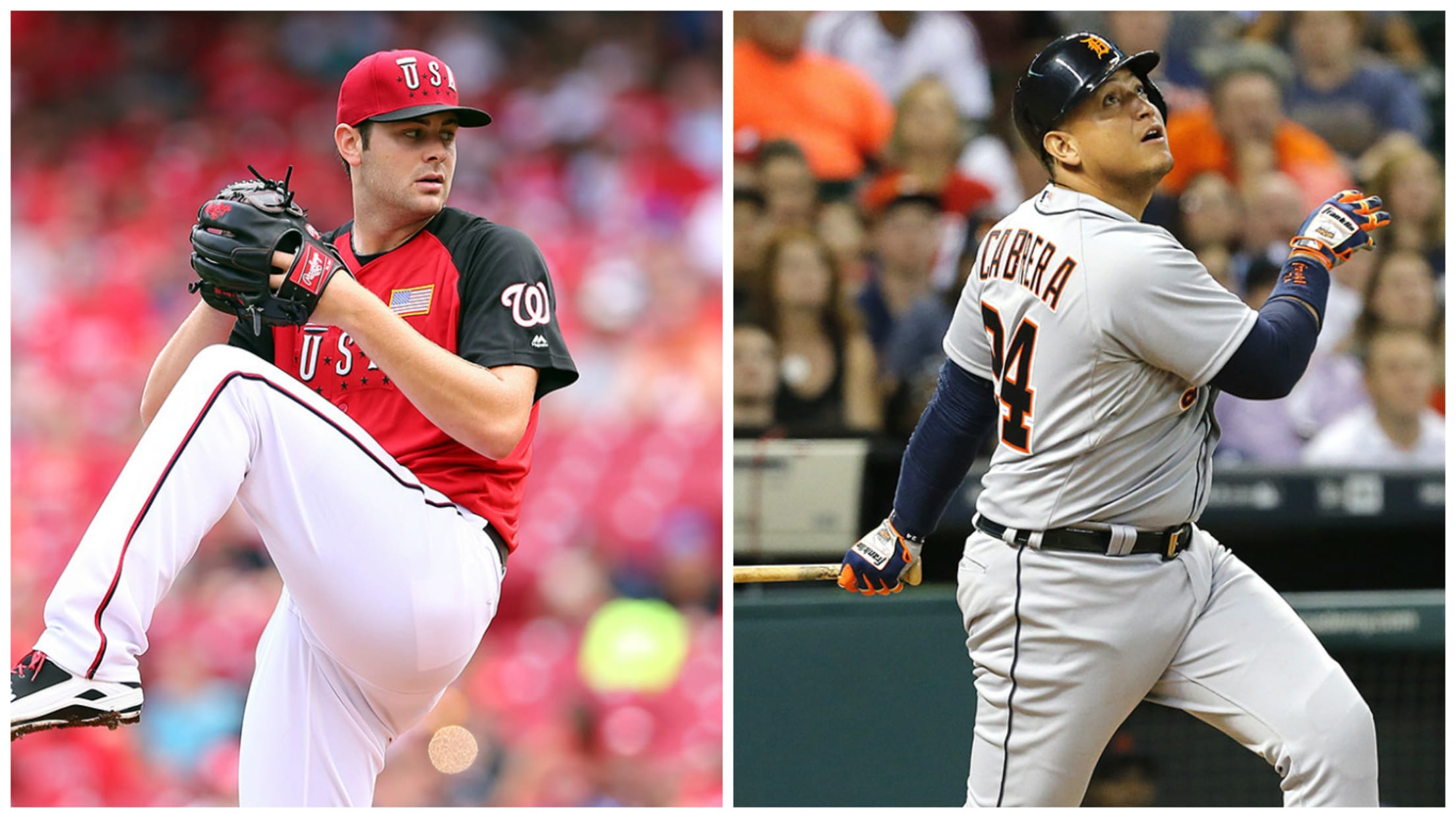 Could it happen? The Nationals have a strong rotation, but the departure of Jordan Zimmermann -- and possibly Doug Fister -- this offseason means Giolito has a chance to be called on sooner rather than later, maybe even before Washington hosts the Tigers in early May.
No. 2 LHP prospect Blake Snell vs. David Ortiz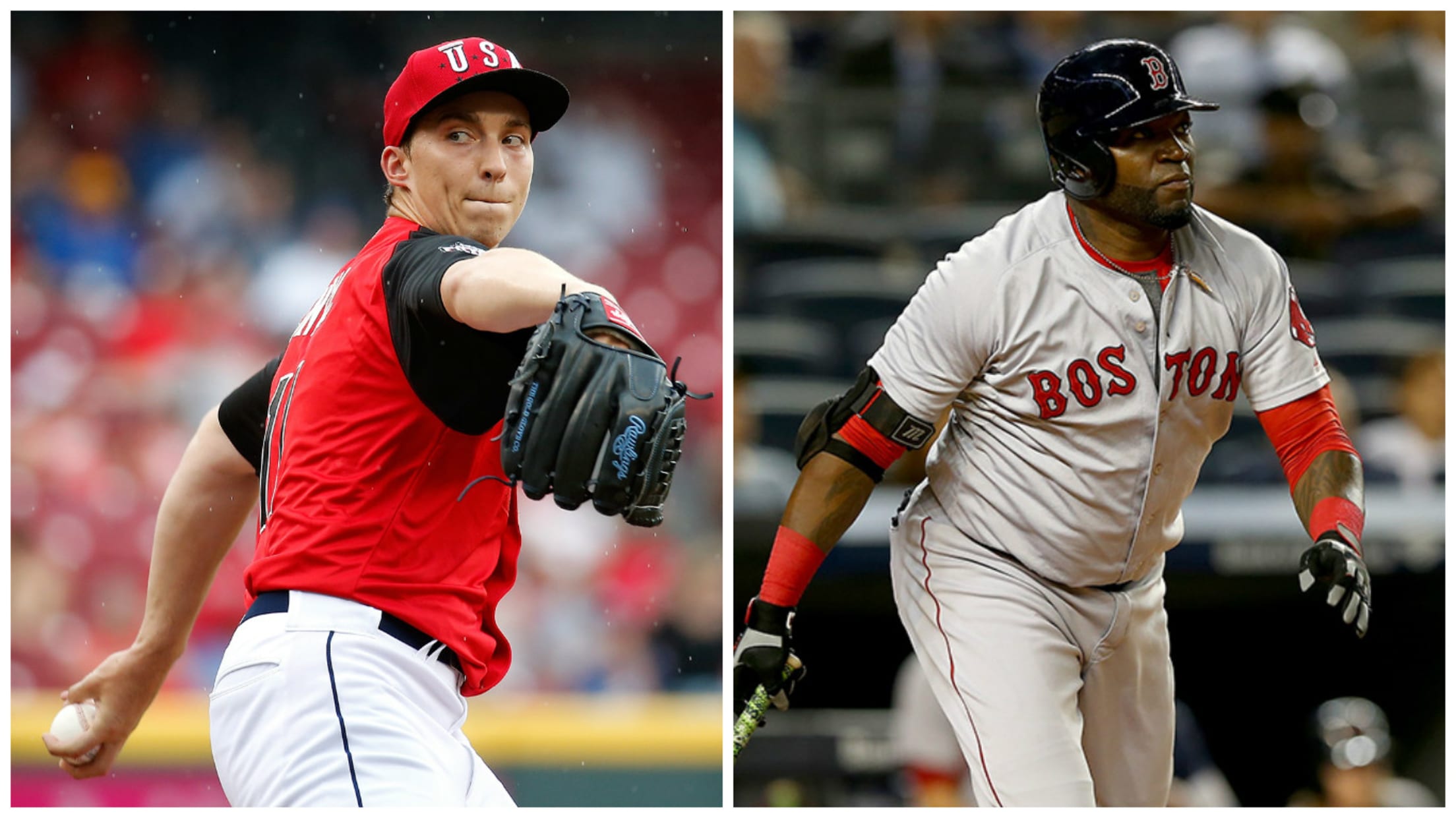 Could it happen? Recovering from Tommy John surgery, Rays' starter Alex Cobb isn't going to be back until at least July, so Tampa Bay may very well turn to MLB Pipeline's No. 2 ranked left-hander (behind only Julio Urias) to tide them over. And considering the Rays and Red Sox face off nine times before the end of July, we could very well see multiple Snell vs. Ortiz matchups.
No. 7 LHP prospect Cody Reed vs. Mike Trout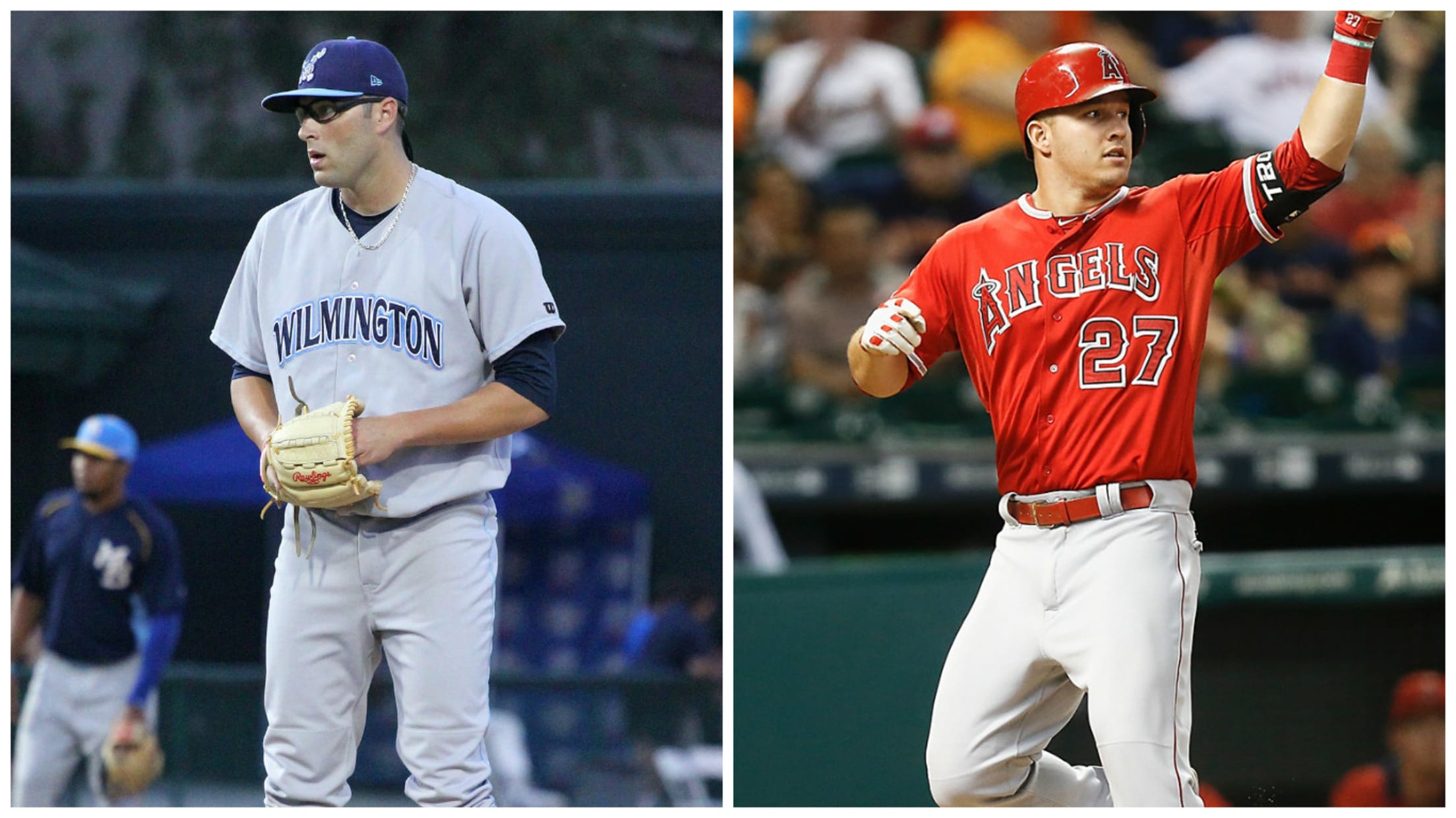 Could it happen? Reed hasn't spent time above Double-A, and he's not expected in the bigs until 2017, but the Reds did show a penchant for rookie starters last season. The Reds and Angels don't meet until the very end of August, too -- so what we're saying is, there's a chance.
RHP prospect Clayton Blackburn vs. Bryce Harper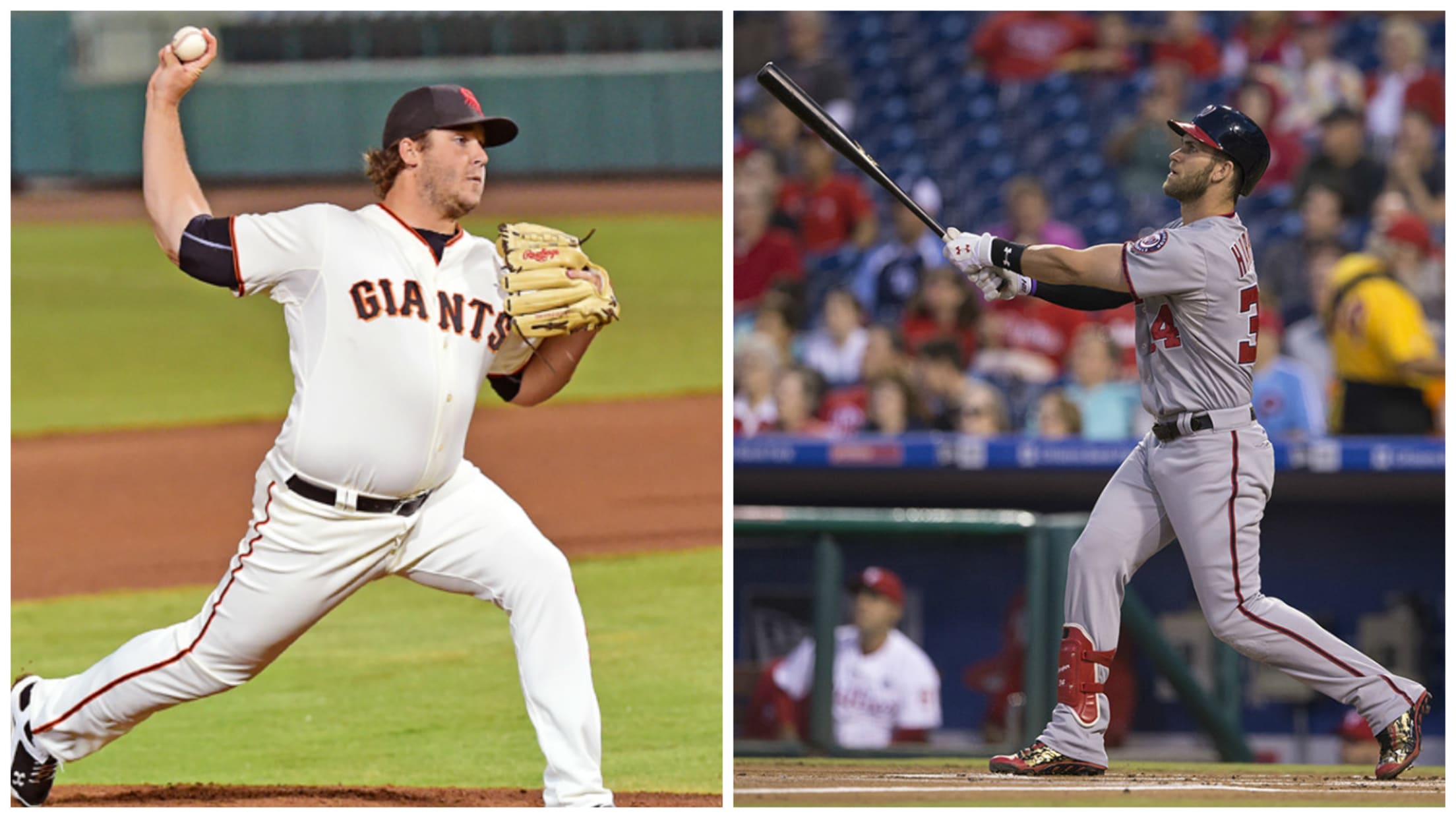 Could it happen? Blackburn pitched 123 innings in Triple-A in 2015, so even though the Giants bolstered their rotation with Johnny Cueto this offseason, he has a good shot of reaching San Francisco some time in 2016. If he does, he could end up on the mound against the reigning NL MVP when the Giants and Nationals meet at the end of July.
LHP prospect Nate Smith vs. Joey Votto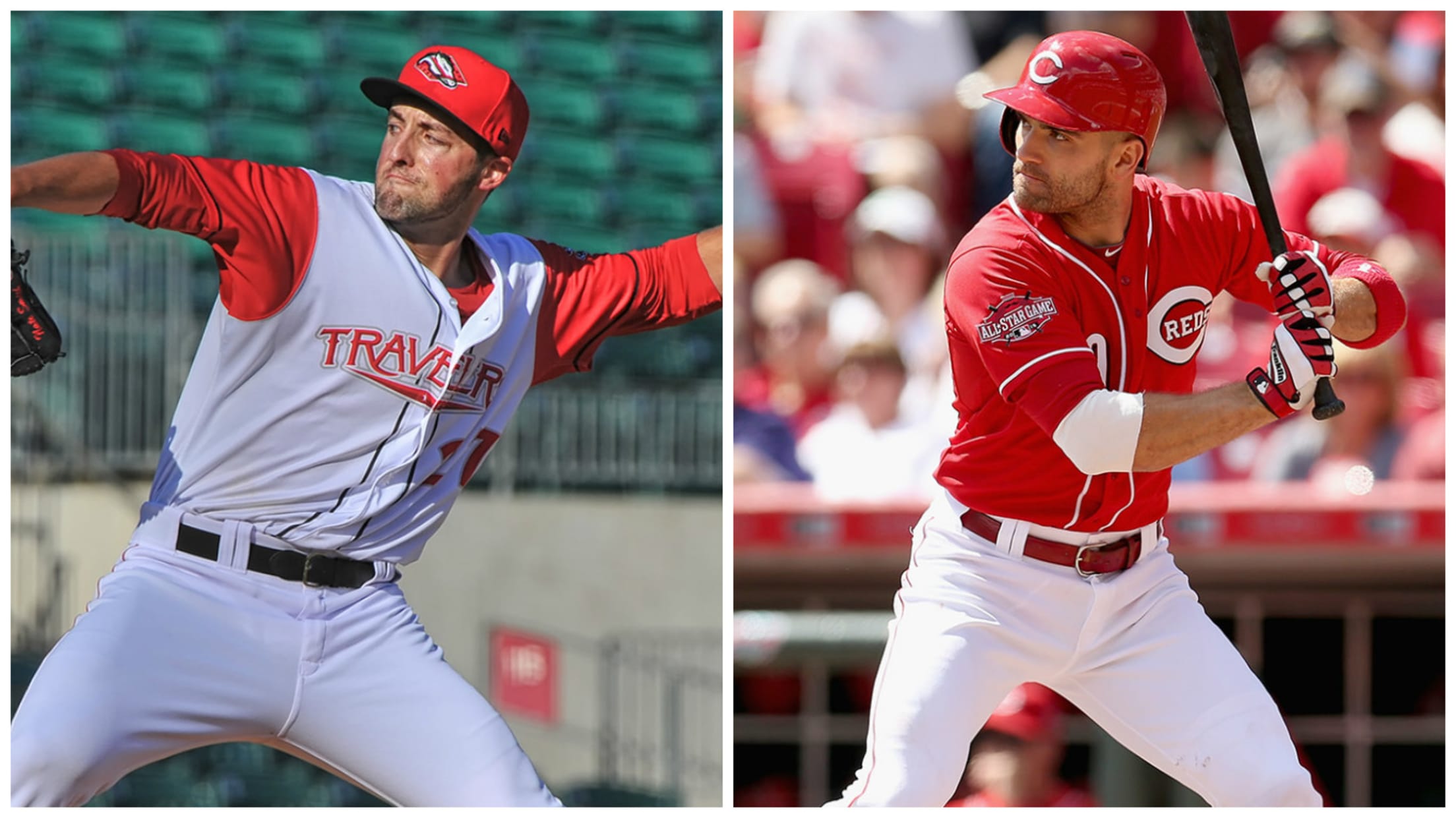 Could it happen? The Angels have a lot of starters on their depth chart, but if Nate Smith does get a call up, he could face Votto in the same series that the Reds' Reed could face Trout. Perhaps even in the same game.
Teams in this article:
Players in this article: