David Ortiz's letter to Yankees fans will be hung around the city before his final series in the Bronx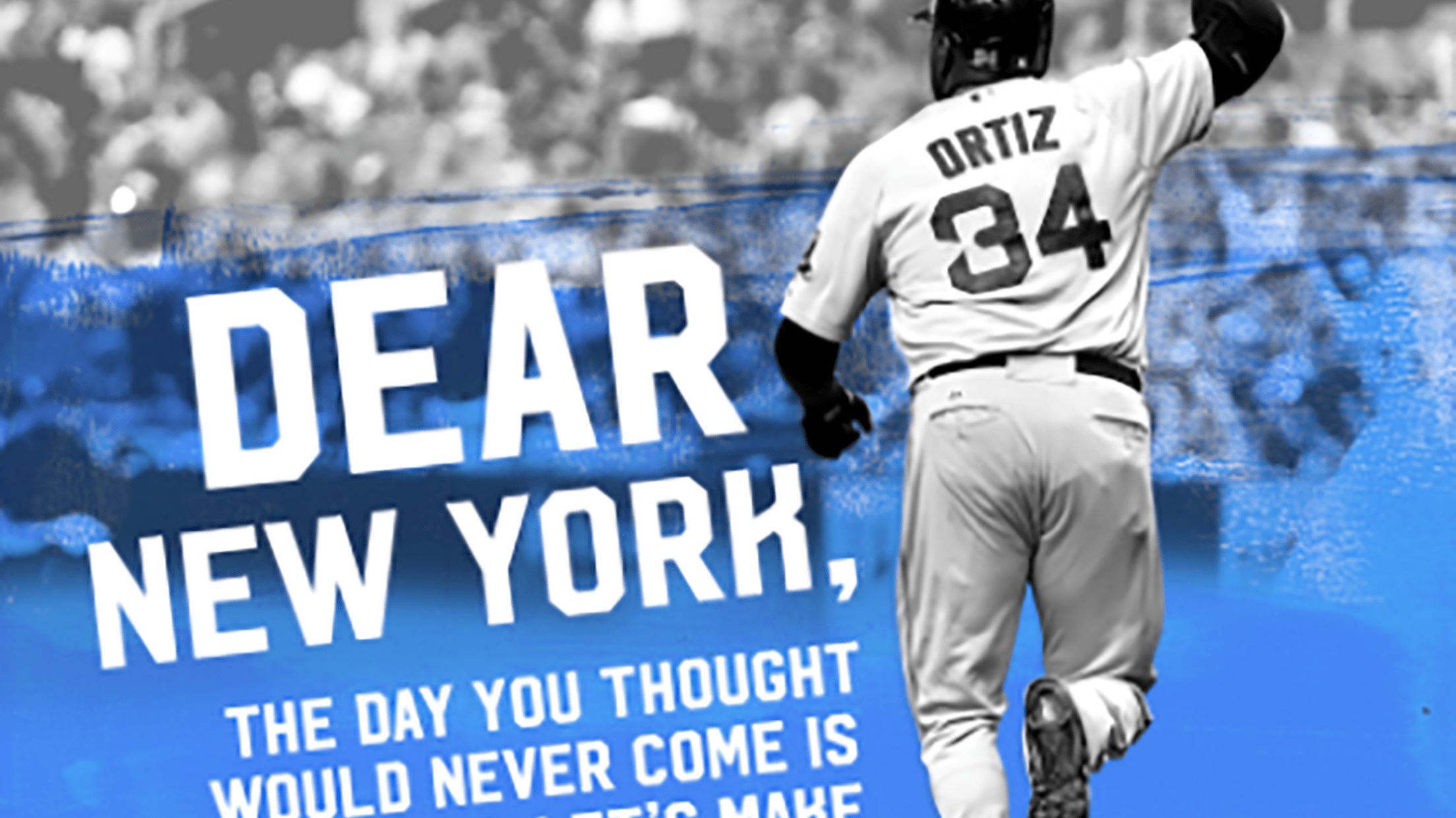 Say the name "David Ortiz" to a Yankees fan and the reaction you'll get will likely be akin to saying "Voldemort" in the Harry Potter novels. Fear will fill their eyes, they'll look down at the ground -- unable to meet your eyes -- and whisper "Just call him the DH that should not be named."
After all, Ortiz has a career .970 OPS with 53 home runs against the Yankees, including, you know, that one, so it makes sense that Yankees fans would be a little upset to hear his name. He's also been an important part of the rivalry between the two teams, just as Derek Jeter was a player Red Sox fans loved to hate.
Starting on Tuesday night, the Red Sox start a three-game set with the Yankees, marking the last time that Ortiz will square off with the rivals. In preparation of the event, Ortiz wrote the fans a letter that has been hung up around New York: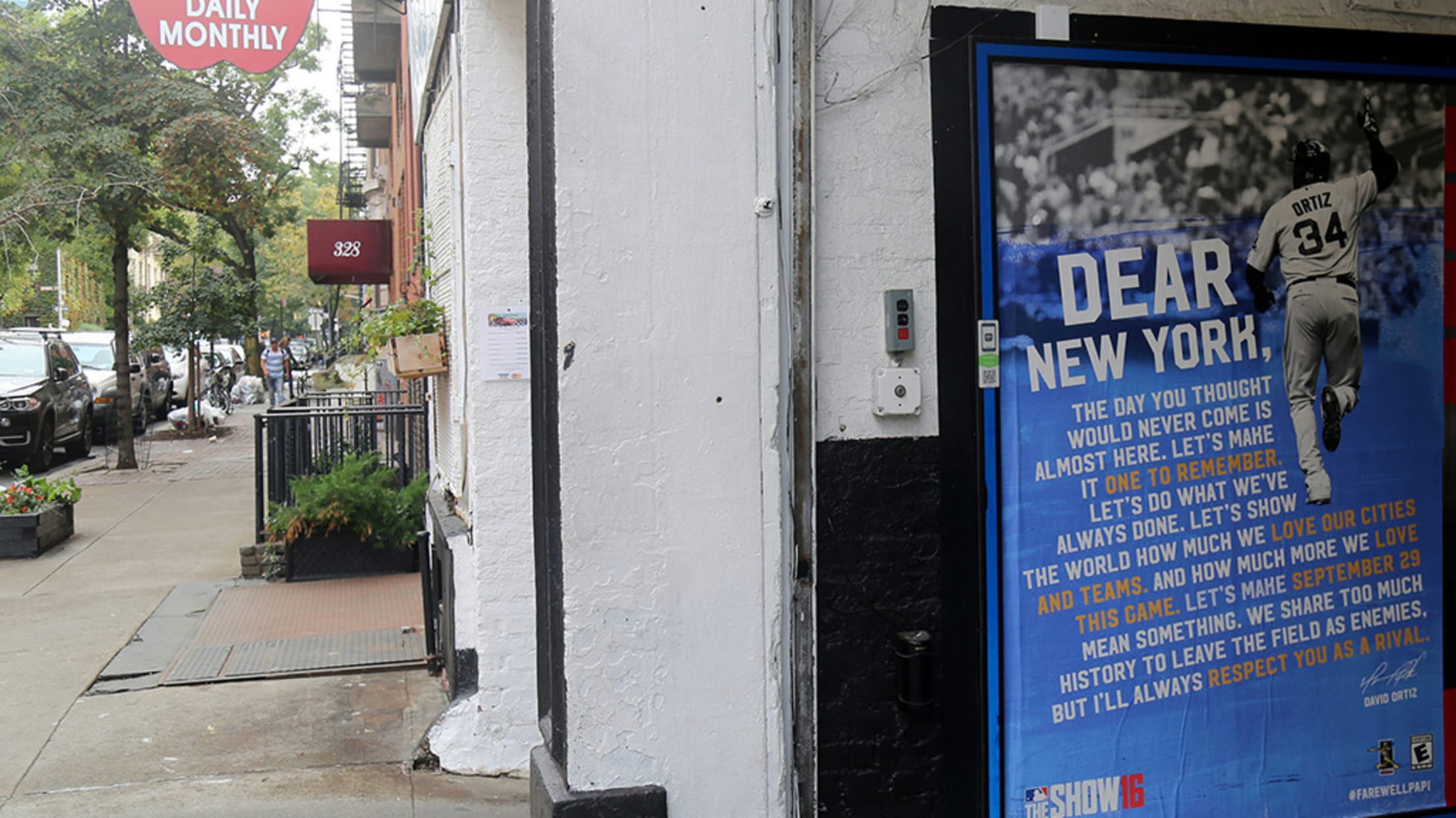 Here's the text if you have trouble reading it:
Dear New York,

The day you thought would never come is almost here. Let's make it one to remember. Let's do what we've always done. Let's show the world how much we love our cities and teams. And how much more we love this game. Let's make September 29 mean something. We share too much history to leave the field as enemies, but I'll always respect you as a rival.


- David Ortiz</em><br>Does Ortiz have another game-winning hit in him? Can the Yankees shut down the DH and prevent the Red Sox from clinching the American League East on their soil? Will the Bleacher Creatures give Ortiz a send-off? There's only three games left to find out.&nbsp;
Teams in this article:
Players in this article: