The key to David Price's Game 5 success may have been his pregame Fortnite session with Nathan Eovaldi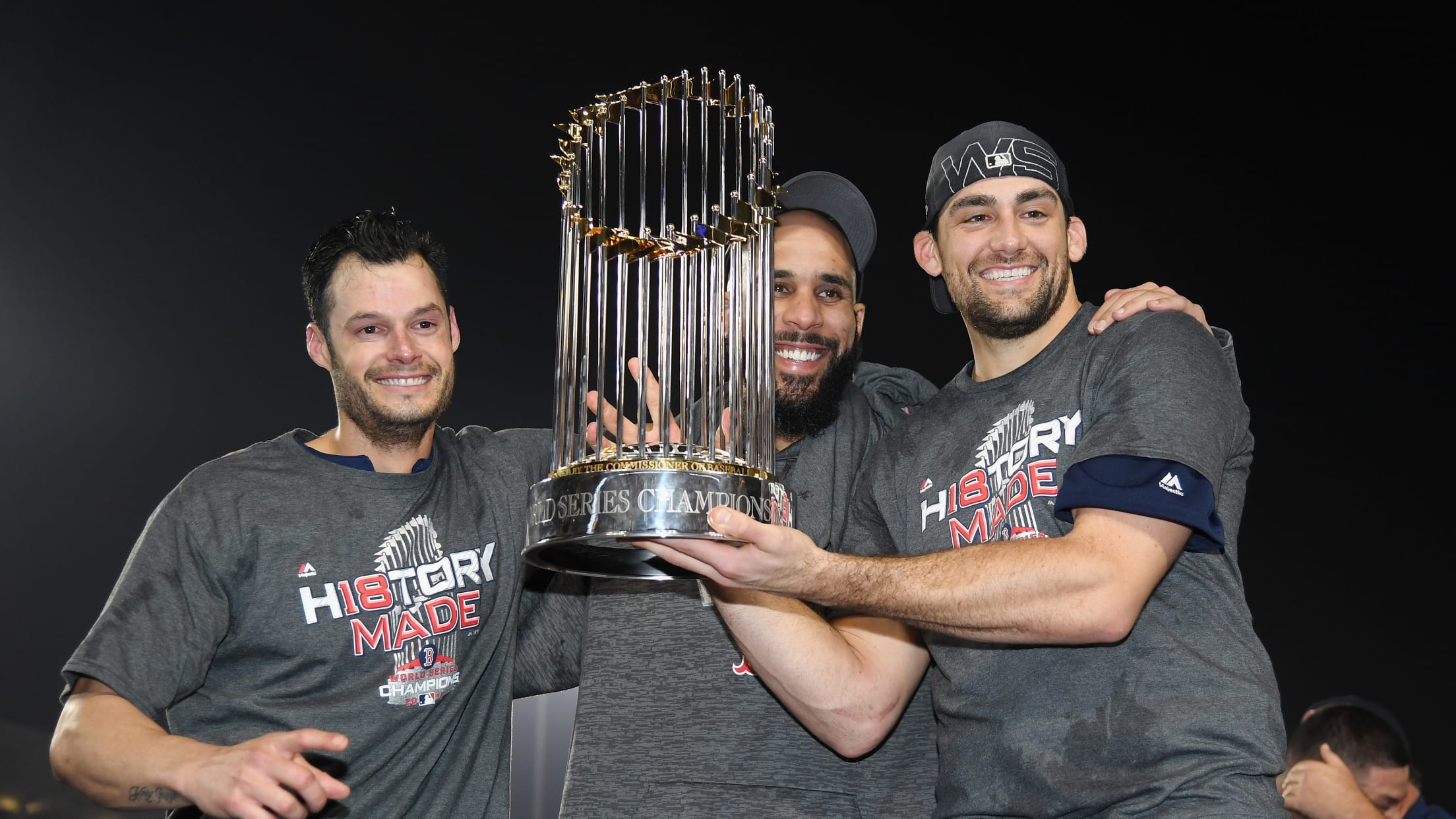 in Game Five of the 2018 World Series at Dodger Stadium on October 28, 2018 in Los Angeles, California. (Harry How)
It took David Price quite a while to get the postseason monkey off his back, but he did so in emphatic fashion in Game 5 to help the Red Sox clinch the 2018 World Series title.
Apparently, the key to Price's success on the field may have been his success on his and the rest of the world's favorite game, Fortnite. Shortly after finding out that he would be getting the start in the potential series-clinching game on Sunday instead of Chris Sale, Price hopped on the Battle Bus and did some mental preparation:
Also in my piece: After David Price found out he was starting Game 5, what did he do? Go back to the hotel and play Fortnite with Nathan Eovaldi, of course, which is exactly what he asked of Eovaldi after his epic Game 3. Eovaldi's reaction to that was ... https://t.co/mZo6Nri8YD pic.twitter.com/EJg0fELaUI

— Jeff Passan (@JeffPassan) October 29, 2018
Over the last year, the wildly popular Battle Royale game has taken over the lives of casual gamers and professional baseball players alike, and Price is no exception. It is easy for Price to laugh now with the World Series trophy in hand -- it was only a few months ago that his obsession with the same game earned him ample criticism and may have even caused him to miss a start.
But Price, who apparently finds the shady acres of Wailing Woods just as comfortable as the Fenway Park mound, has never shied away from his love for the game. He even mentioned it earlier this postseason after earning his first career postseason victory against the Astros in ALCS Game 5:
David Price on what his first thoughts were the morning after his Game 5 gem: 'I hope my teammates are up so we can get squad wins on Fortnite.' (You win in the postseason, there's no need to hide the controllers) https://t.co/M7Z1UZE9Of

— Rob Bradford (@bradfo) October 24, 2018
So, none of this is all that surprising. But for Price, who has had every variety of doubt thrown his way during his time in Boston, adding a World Series title to his resume surely tops any of his Fortnite accomplishments -- or at least equals them.
Teams in this article:
Players in this article: