Dellin Betances dominated the Mariners and remains a completely unstoppable whiff monster
If you're a batter looking to make contact on a pitch, you may as well go home early when Dellin Betances comes in from the bullpen. Armed with a mid-90s fastball and a slider that falls off the table so hard it could make explorers believe that the world is flat, he has steamrolled the competition this season. He kept that up when the Yankees took on the Mariners on Sunday.
Entering in the eighth inning, Betances struck out all three batters he faced on just 13 pitches.
How weak and puny has he made the opposition appear this season, though? Of the 18 outs he's recorded, Betances has struck out 15 batters. For those not great at math (and I'm not, I used a calculator), that's 83 percent of all outs coming via the punchout.
He's also putting up an otherworldly 22.5 strikeouts per nine. In case you're curious, the record for relievers in a season is Aroldis Chapman's 17.67 in 2014.
Given that Betances isn't necessarily going for the strikeout, that number is even more frightening. As the relief ace told MLB.com's Bryan Hoch about his strikeouts:
"That's like a home run for a hitter. I don't go for a strikeout right away. I try to get quick outs. If I get two strikes, that's when I'm going for it.
Of course, it didn't get any easier for the Mariners. Because they next had to face Andrew Miller, who proceeded to strike out three more batters, bringing his season total to 12 in five innings. This is how that duo looked.
The two are even pushing each other to be even better than they've already been -- if that's even possible. As Betances explained:
'It seems whatever I do, [Miller] does it better. We feed off each others' energy. It's nice to see him go out there and do the same thing and at times better. He used 10 pitches to strike out three guys. He's been efficient in doing it. It's something that I'm trying to do as well."
Instead of Joe Girardi pointing to his arm when he comes out to bring in one of his relief arms, he should just carry this sign. It'd get the point across just as fast.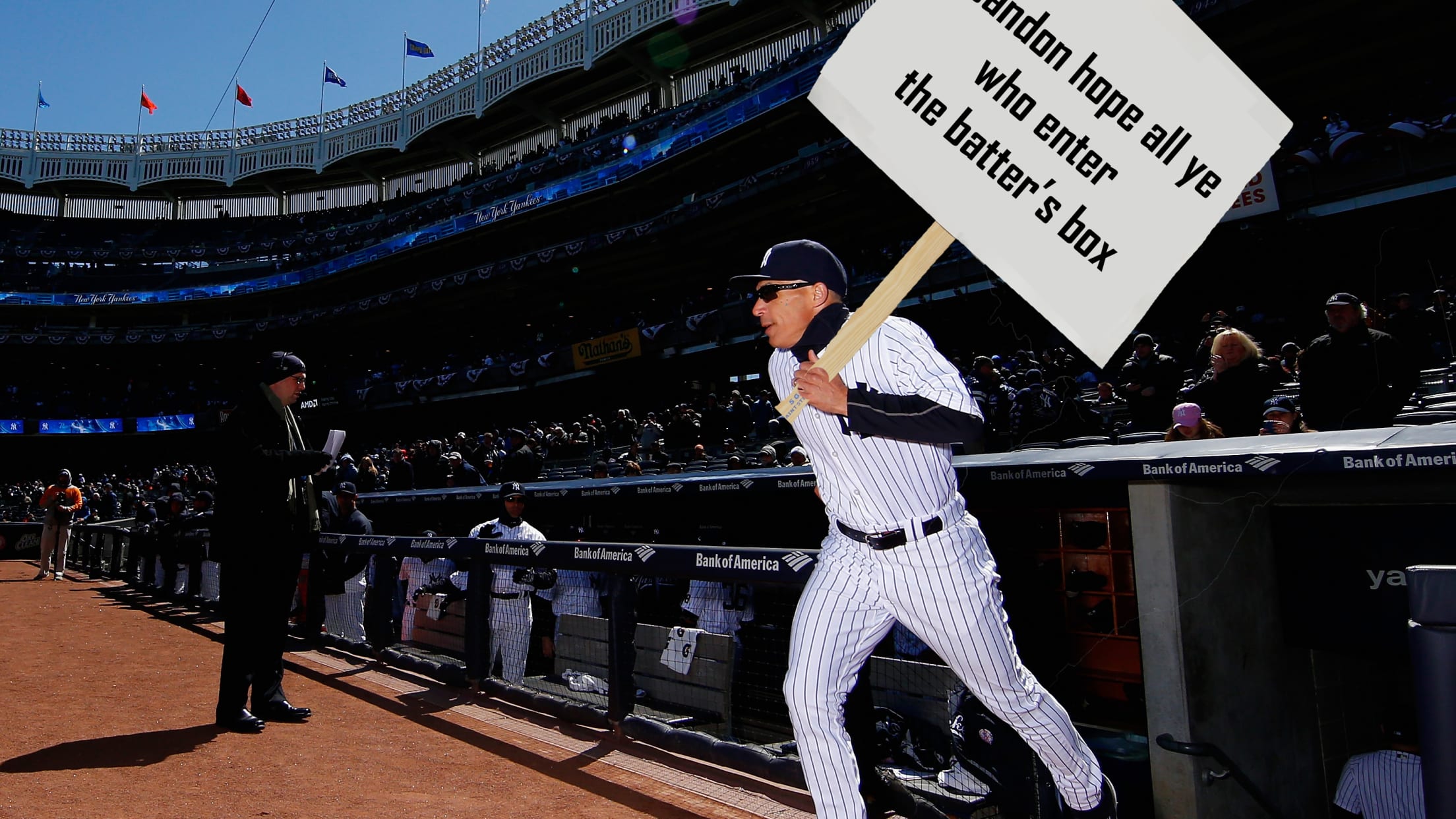 Teams in this article:
Players in this article: