Derek Jeter stopped by the 'Tonight Show' to talk Monument Park, Aaron Judge and ... beef jerky?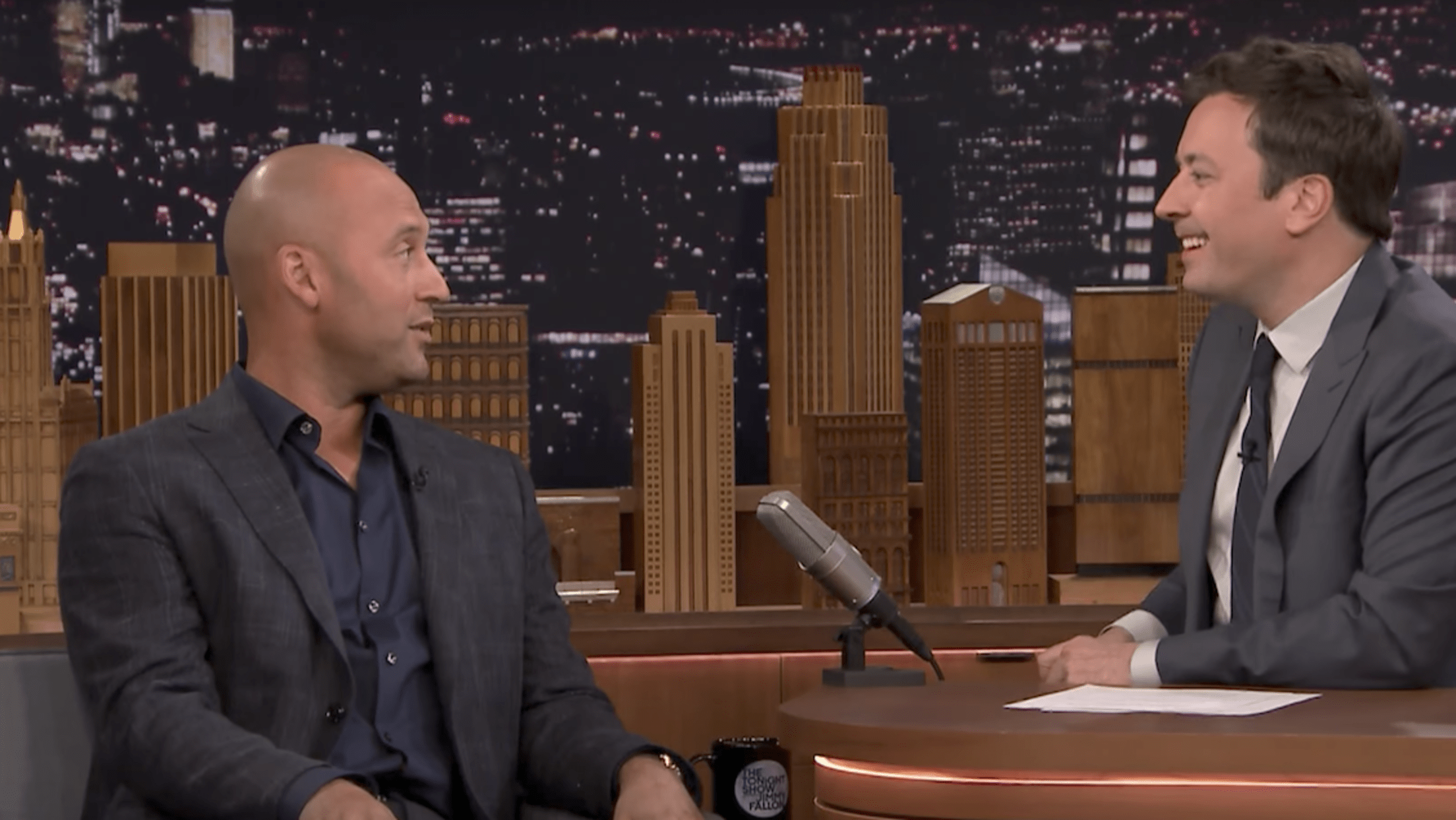 As you might have heard, the Yankees will honor their Captain this Sunday when Derek Jeter's iconic No. 2 jersey is retired before the team's game against the Astros. (And this would be a good time to remind you to cast your vote in the final round of the #Jeet16 to help determine once and for all his true signature moment on the diamond.)
Before this weekend's festivities, though, Jeter had one more stop to make: "The Tonight Show." The former shortstop stopped by Jimmy Fallon's couch on Friday night to discuss all manner of things -- including current Yankee phenom and possible X-ManAaron Judge -- and was rewarded with his very own tribute video:
Of course, having his number retired isn't the only big thing Jeter has going on right now. Back in February, his wife Hannah announced that she was expecting a daughter -- news which, in addition to the miracle of life, has brought the couple a lifetime supply of beef jerky:
If you're looking to get rid of some, Derek, we might know a guy.