It's Groundhog Day: Which baseball game would you want to watch over and over and over again?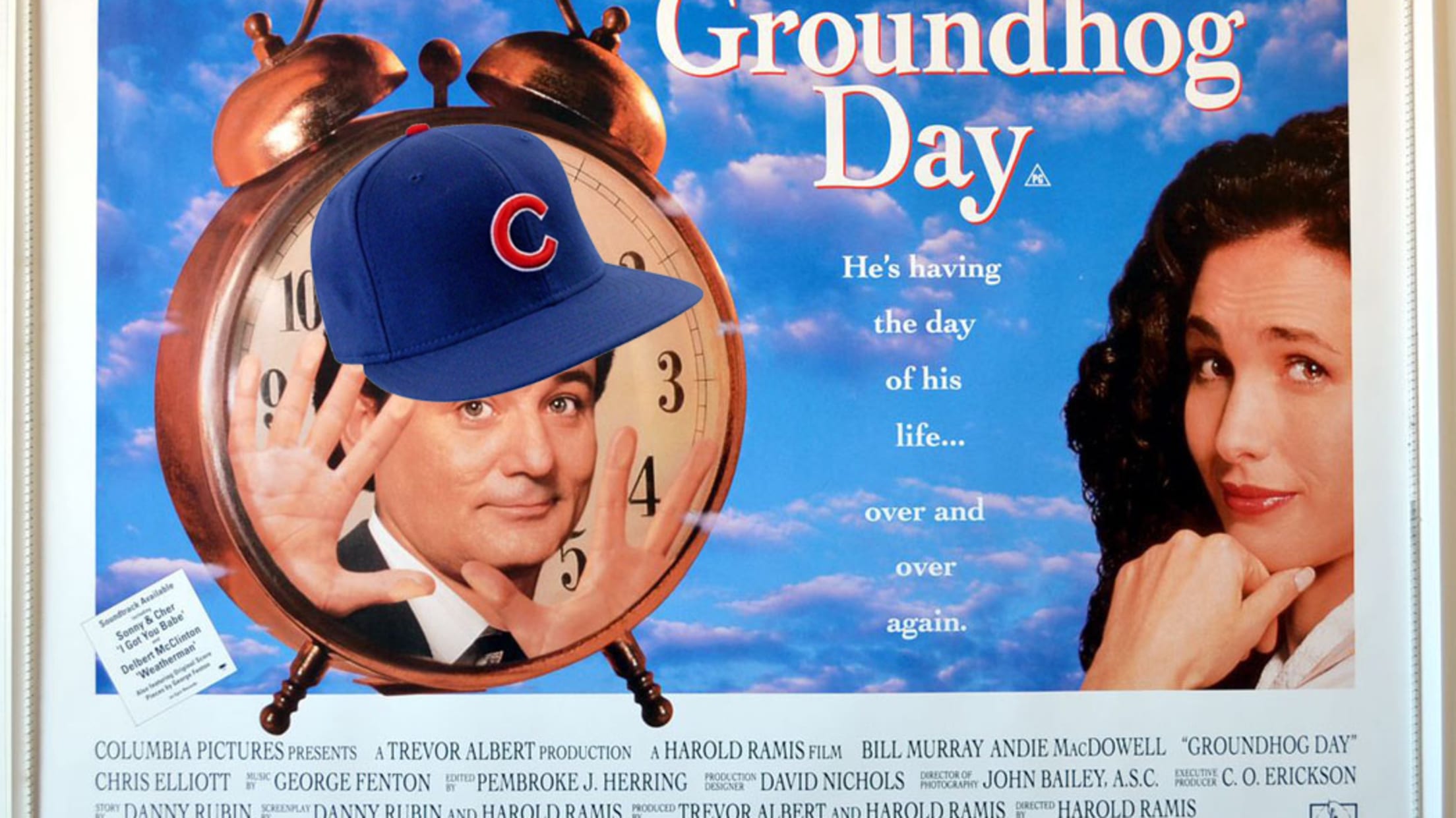 Original Cinema Quad Poster - Movie Film Posters (www.pastposters.com)
One of the greatest comedies, nay, films of all-time, is Bill Murray's "Groundhog Day." The tale -- a man is cursed to live the same day over and over until he learns how to become a decent human being -- was not only a great story, but one that reflected the universal desire for a second chance.
But that got us thinking: Which baseball game would you most want to relive, over and over and over -- much like Murray's day in the film? Here are ours, let us know yours in the comments.
As an eight-year-old boy, nothing was more important to me than Ken Griffey Jr. When the Mariners overcame a massive deficit in the AL West, right around the time that Junior returned from a wrist injury, I would wake up every day and pore over the box scores in the local paper. When they made it to the playoffs, knocking off the Angels in Game 163, this was a big deal in my house.
When the Mariners pushed the Yankees to a Game 5 in the '95 ALDS, I spent the entire school day thinking of nothing but that evening's game. And when it went to extra innings, there was never a question that my parents would send me to bed. Instead, we all sat in the living room, letting the tension fill the room. And when Edgar Martinez doubled Griffey home, well, I don't remember much after that. Maybe if I lived this day 1,000 times, I would.
Admittedly, part of this is sentimental. My mom had sent me to bed just prior to the start of the 8th inning, and I trudged up to my room believing that Pedro was going to pitch Boston to the World Series ... until my Dad, bless his heart, knocked on my door: The Yankees had started to rally.
I bolted back downstairs, where I remained on the couch -- in the exact same position, while both my feet fell asleep -- until Aaron Boone walked it off. There are a lot of games I'd love to rewatch, but only one I'd want to relive.
Yeah, everything Chris just said is true: the 2003 ALCS ended in one of the most shocking moments in the history of the Red Sox/Yankees rivalry. Aaron Boone walked it off. Yankees fans everywhere were happy. Red Sox fans everywhere were not.
A year later, everything changed. The Yankees' near century-long dominance over the Red Sox ended, and the pain of that Boone homer evaporated instantly. Simply looking at this as one game, it had everything you'd want: Late-game heroics, big name players and a dramatic conclusion. Adding in the context, however, it felt like a miracle. Sure, the Sox had to win three more games to advance to the World Series, but something about Game 4 made it not only feel possible, but inevitable. That's a feeling worth reliving.
I mean ... what didn't this game have? Not only did it end with the Cubs experiencing the kind of bliss the organization (and its long-suffering fans) hadn't seen in more than a century, but it had SO. MANY. MOMENTS. It was like an entire season's worth of emotion, stress and anxiety packed into one night that unfortunately had to end. I can't imagine what it felt like for fans of either team as the innings (and tension) mounted.
Lead changes, clutch pitching, surprise Rajai Davis game-tying eighth-inning homers off Aroldis Chapman, triumphant go-ahead hits from World Series MVP Ben Zobrist, and so on. Even someone without a personal rooting interest in the game (like me) was no doubt enthralled by this fateful evening at Progressive Field (I was).
It's not one any fan will soon forget. I know I won't, and I've seen some pretty fantastic games in my 20-ish years of my baseball obsession.
This game had a lot going on. The Twins had to play a Game 163, again, a year after they lost the 2008 regular season tie breaker, 1-0, to the White Sox. And when Miguel Cabrera homered to give the Tigers a 3-0 lead in the third inning, I was sure I was watching the final Twins game played at the Metrodome. Then, the Twins scored their first run on a botched pickoff.
After a lead change and another tie, the game went to extra innings, where the Tigers would take the lead ... only for the Twins to tie it up, again. And even though the whole game was building to a dramatic walk-off home run, Alexi Casilla instead won it on a bouncer into right field in the 12th. It was the most baseball-y baseball game I've ever seen. It was a beautiful, soul-testing, chaotic masterpiece, but that's baseball, right?
You know that guy who plays regular video games with a Rock Band guitar controller, just to make things that much harder for himself? That's what I think Max Scherzer did in Game 4 of the 2013 ALDS. First of all, he came out of the bullpen, which was strange enough. Secondly, he clearly decided he was too good at pitching, so he gave up the lead in the seventh just to be sporting. When Austin Jackson got it back for him, Scherzer loaded the bases on an intentional walk, with no outs, just so he could do this:
This is no less than a virtuoso performance. The Tigers won, 8-6. Of course, Joaquin Benoit gave up two runs in the ninth, foreshadowing things to come. But, if this were my Groundhog Day game, I could just bask in that victory over and over and never have to face that David Ortiz grand slam.
I could've easily picked Game 5 of the 1999 NLDS, the 10-run rally against the Braves in 2000 or the epic Rey Ordonez grand-slam game. But instead, I'm going with a contest from 2015's pennant-winning team. It was a big win at the beginning of a huge series sweep, it was on the eve of Cespedes' arrival and the turnaround of the Mets' fortunes and, most importantly, it was the sweetest walk-off home run in Citi Field history.
A version of this post also appeared in 2016