The Dodgers and Phillies lost their longtime catchers in a trade and both fan bases are sad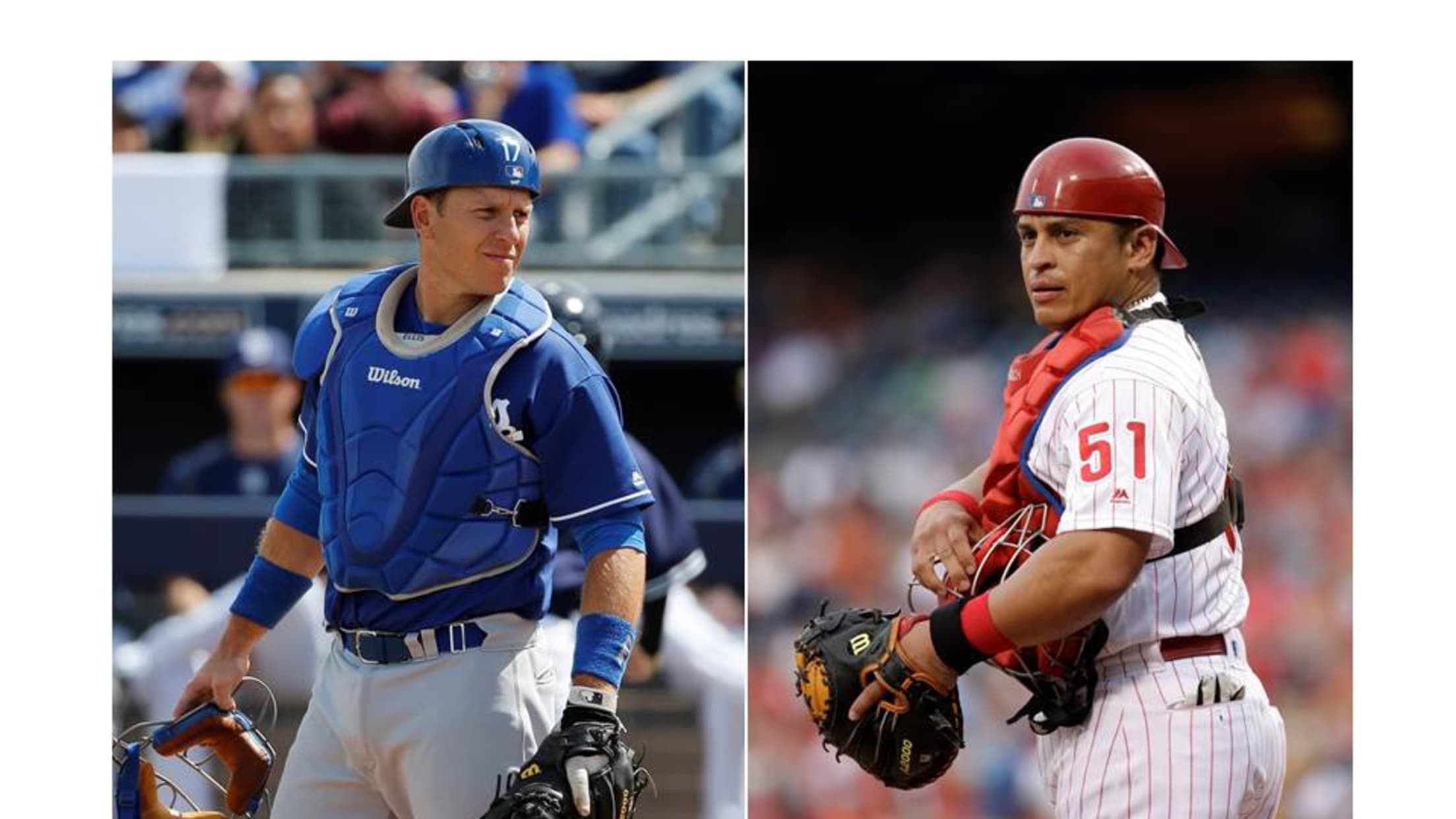 A.J. Ellis.
Carlos Ruiz.
The two catchers were swapped in a trade between the Dodgers and Phillies on Thursday. Both had spent their entire careers with the teams (Ellis: 9 seasons, Ruiz: 11 seasons) and both had developed a special bond with teammates and fans -- as good catchers tend to do.
Ellis, mostly a part-time backstop, led the league in caught-stealing percentage (45 percent) in 2015, slashed at a godly .365/.450/.615 in three different postseasons and was besties with one of the greatest pitchers in baseball history:
As the catcher told MLB.com's Ken Gurnick after hearing of the deal:
"Baseball's funny, anything can happen in the future, but to know that almost in all likelihood I'll never get to catch [Kershaw] again is, without a doubt, the most devastating thing I'm feeling right now," he said. "We hung out for a few moments and tried to process what's happening. It's very difficult. I'm almost out of tears now."
It's getting drafty in here, guys.
Playing in Philly, Ruiz got MVP votes every season from 2010-12 and was an All-Star in 2012. He was a key part of the team's World Series win in 2008 -- hitting a homer with three RBIs, while tallying a 1.188 OPS. His birth certificate said "Carlos Ruiz," but to Phillies fans he was always, "CHOOOOOOCH!"
Thank you, Chooch.https://t.co/HMyRb1CN8d

— Philadelphia Phillies (@Phillies) August 25, 2016
Ruiz talked to MLB.com's Todd Zolecki about leaving:
Carlos Ruiz: "My heart and everything was in Philly. It's sad to leave, but another part of me is happy" to have shot at World Series.

— Todd Zolecki (@ToddZolecki) August 25, 2016
He even left a message for his former teammates before he left town:
Times are sad, but at least their memorable moments are still just a quick click away at MLB.com. And who knows, maybe they'll be back someday ...
Teams in this article:
Players in this article: