The Dodgers are considering using Brett Eibner as a potential spot-reliever and utility outfielder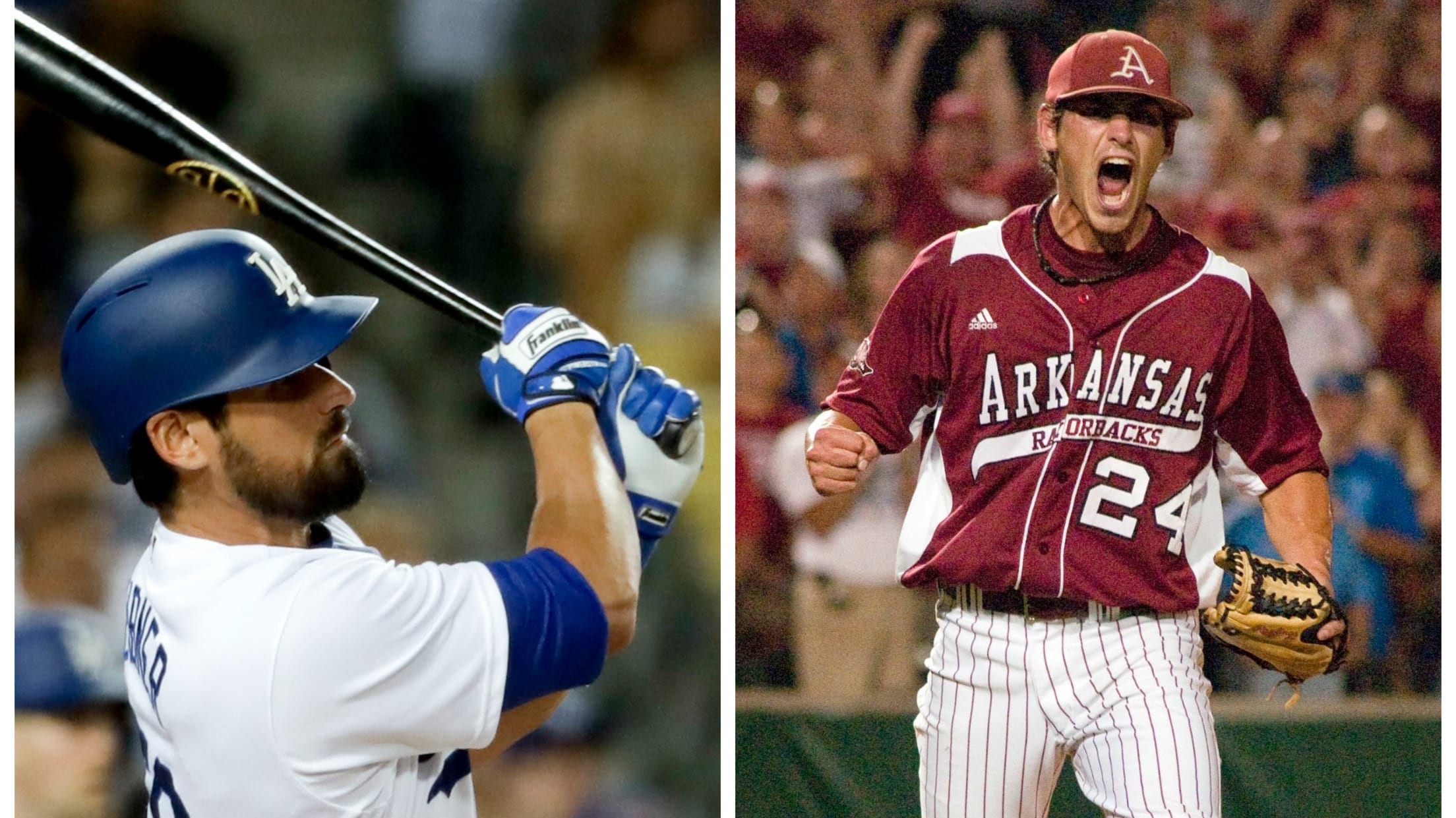 No manager really likes sending a position player to the mound, as it almost always means his team is on the wrong side of a lopsided score. But what if the manager went to the bullpen for one of his outfielders in a non-blowout?
That's an alluring scenario, definitely, and it's something the Dodgers are actually considering with Brett Eibner. In a story from Bill Shaikin of the Los Angeles Timesearlier this week, it was revealed that Eibner, a utility outfielder who's on his third big league club in two seasons, has thrown a few bullpen sessions for the Dodgers ... and they like what they see.
Shaikin quotes pitching coach Rick Honeycutt as lauding Eibner's potential:
"He's got a great arm. We'll start fine-tuning a little bit and see if there's something there."
Maybe this is the start of a budding trend. The Padres' Luis Sardiñas (teammate of fellow part-time pitcherChristian Bethancourt) has shown his versatility as a part-time reliever over the past two seasons, though his scoreless appearances have only come on the losing end of blowouts. And outfielder Anthony Gose is working at re-defining himself as a reliever, too.
This concept also makes contextual sense with the Dodgers, who tend to have a surplus of capable outfielders on the roster at a given time. Eibner being able to pitch as a spot reliever on days the bullpen is particularly spent would be a boon for Dave Roberts and his coaching staff, for sure.
Of course, the Dodgers already employ former-catcher-turned-reliever Kenley Jansen, so this type of positional switch is nothing new for the organization.
And, it must be pointed out, Eibner was originally projected to be selected in the 2010 Draft as a pitcher, having spent much of his collegiate career at Arkansas on the mound:
As he's shown so far this season in utility duty with the Dodgers, though, Eibner can definitely hit a bit, too:
Should Eibner successfully add "reliever" to his Major League resume and pitch in more high-leverage situations, well, that'd really be something.
Teams in this article:
Players in this article: