The Dodgers have invited the Reds to their Jake Arrieta No-Hitter Support Group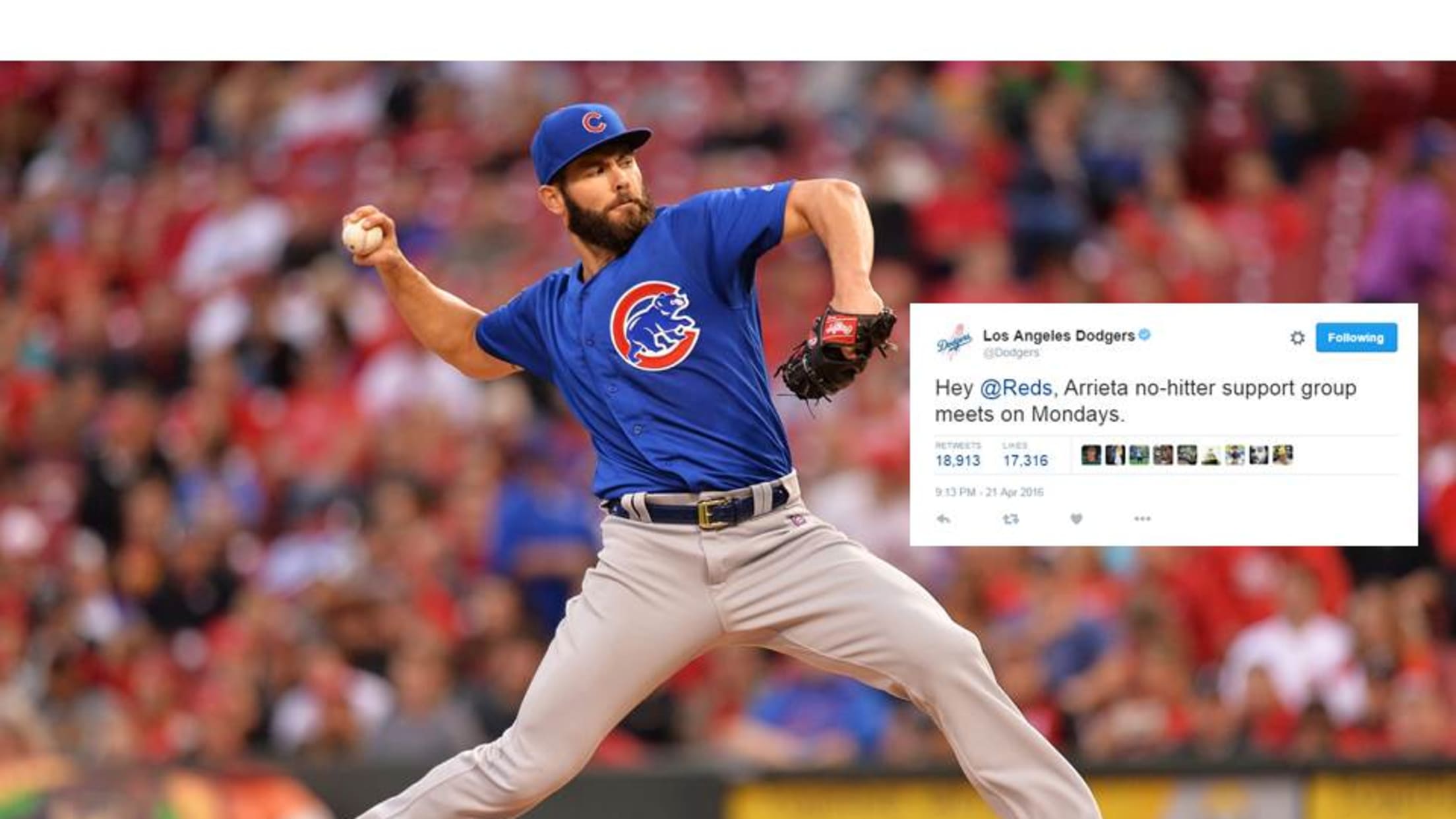 In case you missed it (WHAT WERE YOU DOING?), Jake Arrieta pitched a no-hitter during the Cubs' 16-0 win over the Reds on Thursday night. He struck out six and walked four over nine shutout innings. Cubs fans were happy and, as you can see, Arrieta was very happy:
The Reds and Reds fans, on the other hand, were probably not feeling so great. Fortunately, the Dodgers, who were also no-hit by a onesie-wearing Arrieta last season, were there to offer some love and support:
Hey @Reds, Arrieta no-hitter support group meets on Mondays.

— Los Angeles Dodgers (@Dodgers) April 22, 2016
The Reds were ever-grateful:
@Dodgers We'll bring the Budweiser.

— Cincinnati Reds (@Reds) April 22, 2016
Beautiful job, guys.
At the rate the Cubs right-hander is going, there may be some more teams meeting with the Dodgers and Reds on Mondays before 2016 closes out.
Teams in this article:
Players in this article: