Celebrate the Cubs' first pennant since 1945 with these photos of the whole city partying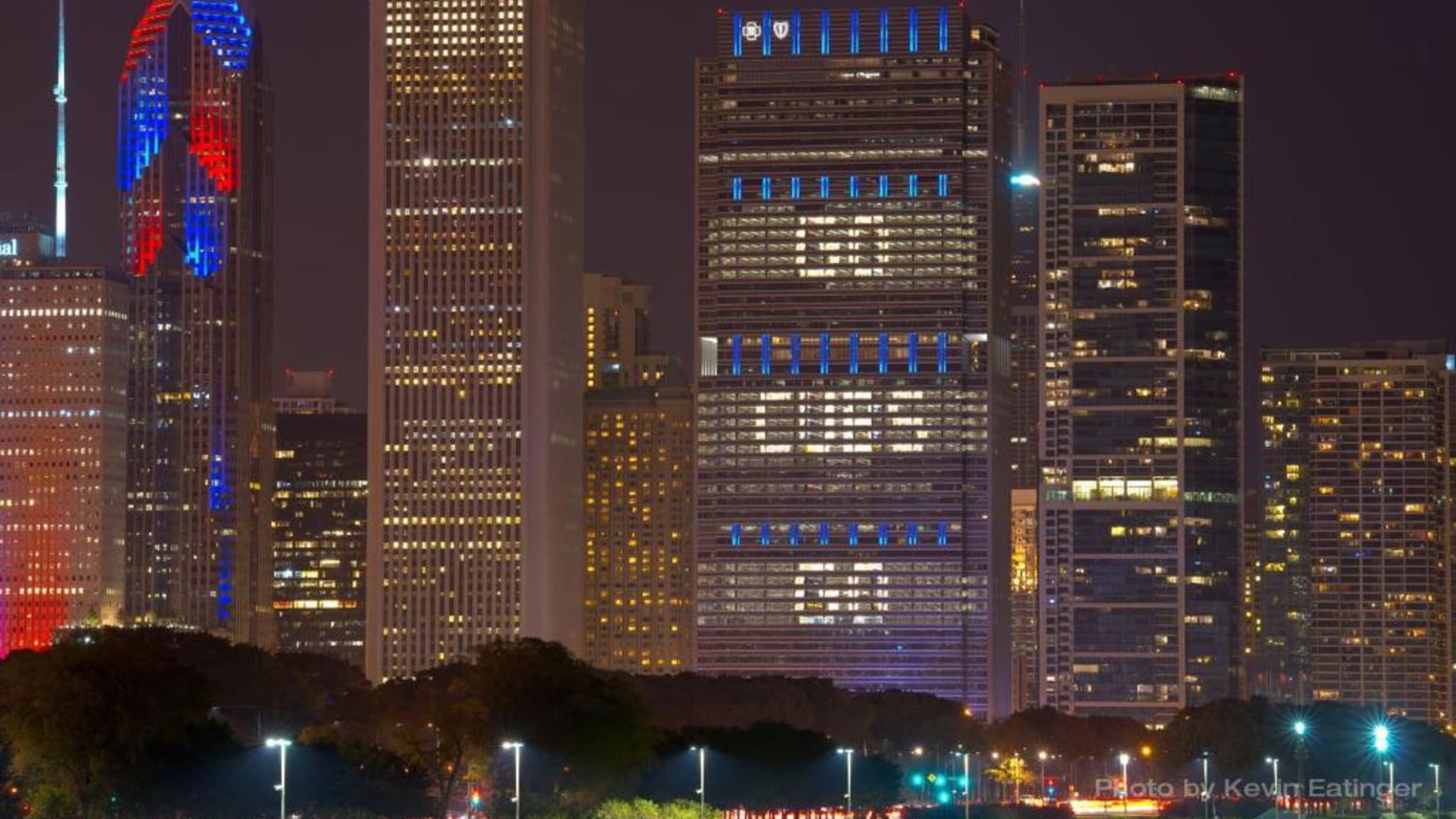 On the off chance that you were in Chicago and weren't at Wrigley, jammed into a bar outside Wrigley or crowded in front of your TV and missed the news that the Cubs would be heading to their first World Series in 71 years after defeating the Dodgers, 5-0, in Game 6 of the NLCS, the downtown district joined together to let you know.
There's
The Blue Cross Blue Shield building proclaimed "Go Cubs Go" while the Prudential Plaza was blue and red:
The @Cubs advance to the #WorldSeries!! ⚾️#GoCubsGo! #FlyTheW! 🐻💙 #LetsGo! pic.twitter.com/ptzeqzzCo6

— BCBSIL (@BCBSIL) October 23, 2016
Skydeck Chicago made sure the blue lights were firing for all to see:
#GoCubsGo #FlytheW Good luck Chicago Cubs! pic.twitter.com/8IJ6UXhMQg

— Skydeck Chicago (@SkydeckChicago) October 16, 2016
Even those with homes in the suburbs got in on the act.
I don't have a W flag, there is a @Cubs flag there tho, so we changed the lights to red & blue. #FlyTheW #showthecubscolors pic.twitter.com/od3Cx8c4Ji

— Scott Lewis (@scottl08) October 23, 2016
The post-win revelry went on right outside Wrigley, too: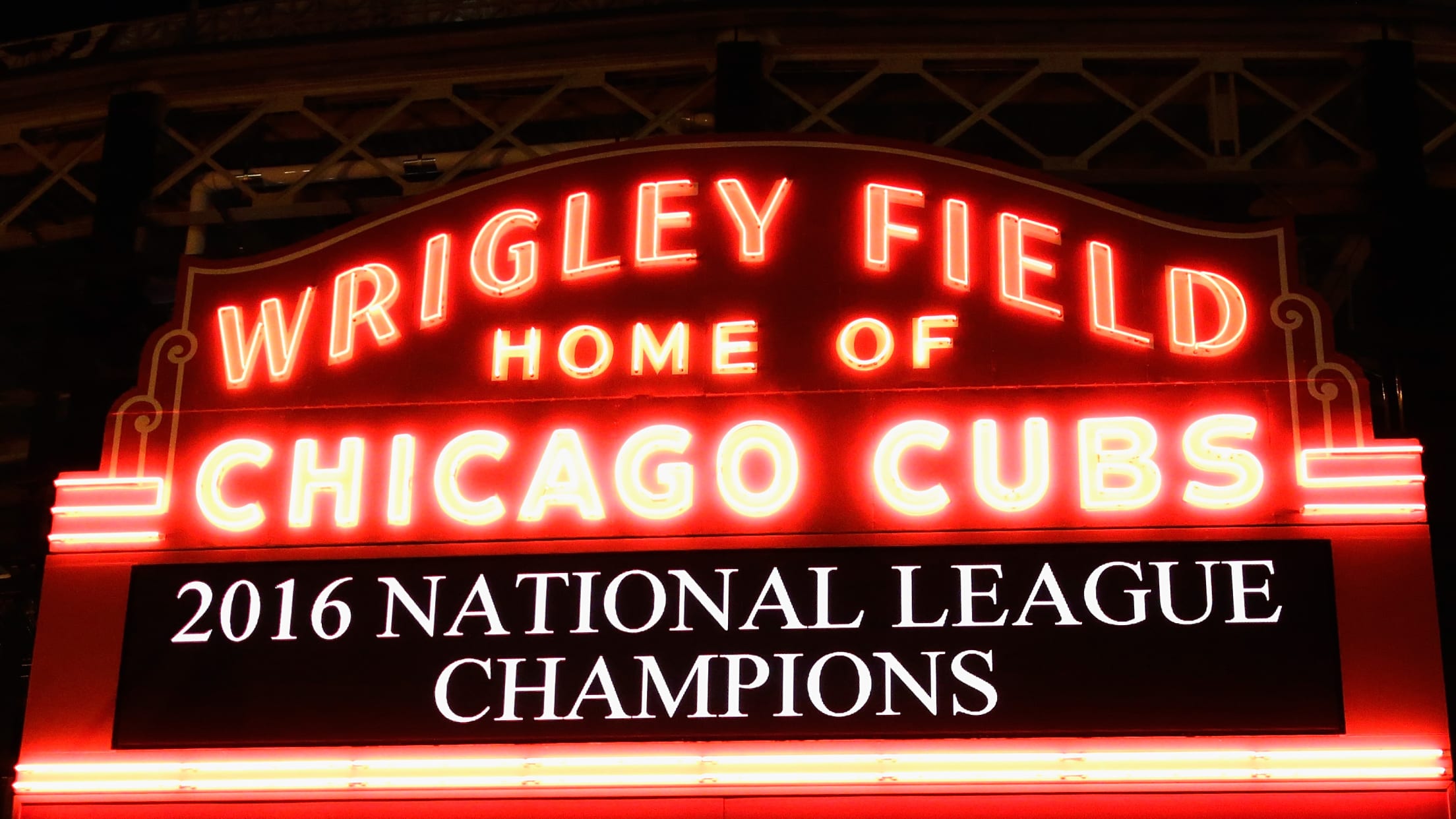 As fans packed the streets in celebration of the historic night.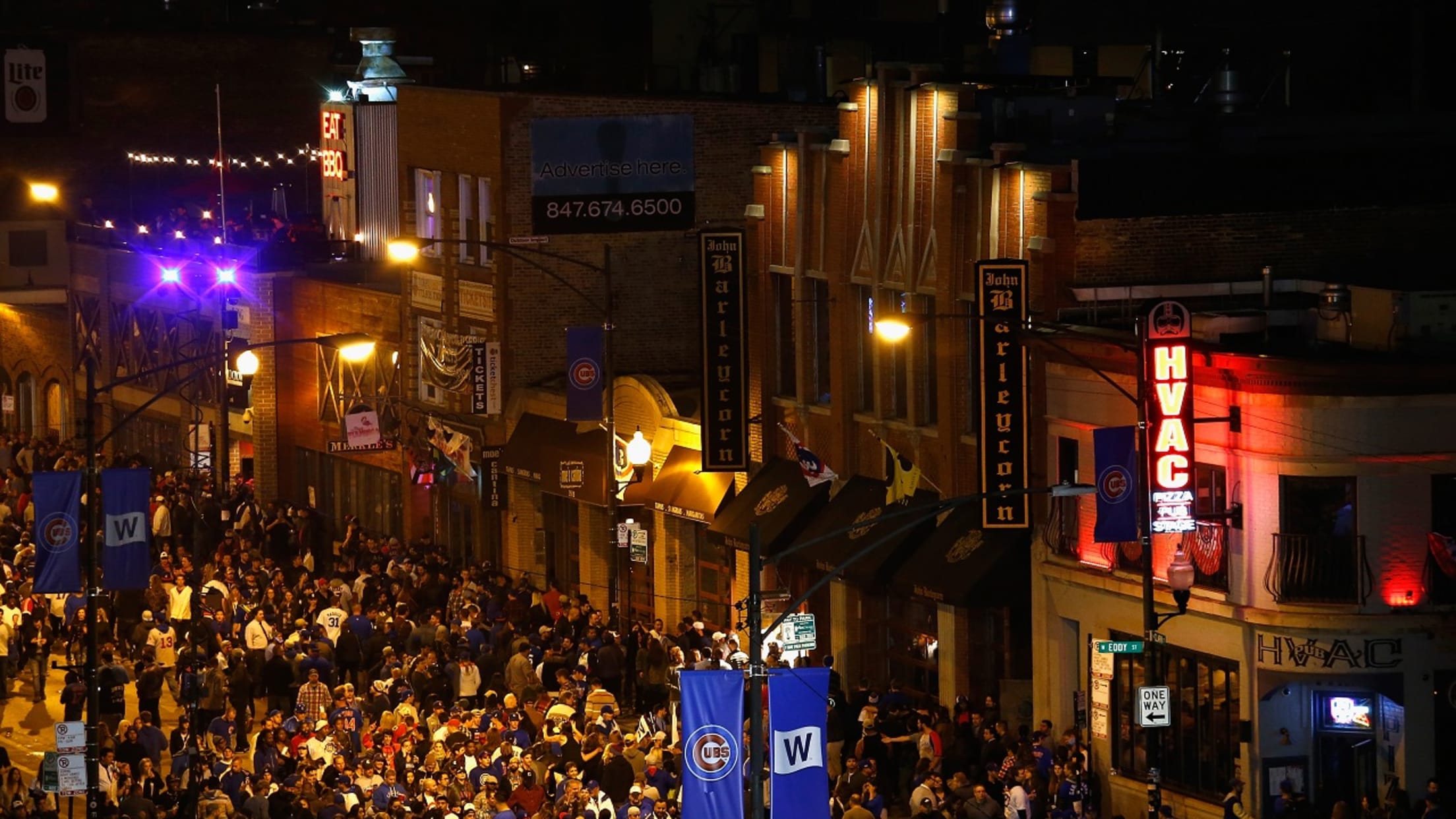 Hey, it is a literal once-in-a-lifetime celebration. Even the Cubs' on-field celebration is a reminder of that. On the left, the Cubs' team photo after they won the pennant in '45, and on the right, Saturday's on-field party: