During ALCS Game 3, watch Jake Mintz and Jordan Shusterman on 'BBQ Between Innings'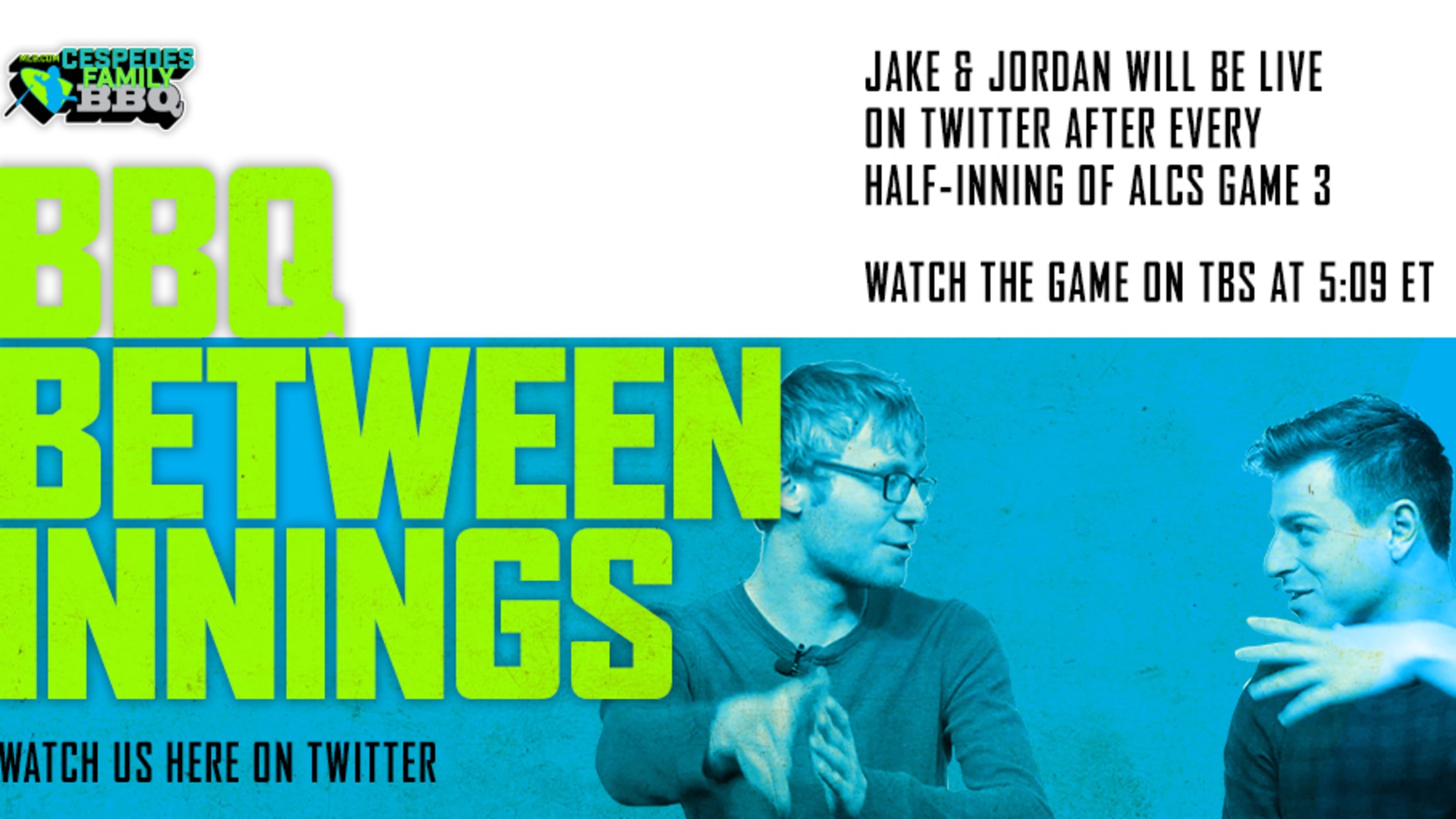 Postseason baseball is wonderful. But as with any high-intensity sporting event, there is still time to fill between the action. During Tuesday's ALCS Game 3 between the Astros and the Red Sox, we are here to fill that time for you and bridge the entertainment gap between every half inning.
At the conclusion of every half-inning during Game 3, we will go LIVE on Twitter to quickly share our reactions and thoughts from the previous half-inning. How far did that J.D. Martinez home run go? How would we rank the Astros' latest dugout stare? Does Ryan Pressly sneezing really count as a balk? We'll be reacting to everything going on all game long.
Join the between-inning party at @CespedesBBQ on Twitter starting after the top of the first inning of ALCS Game 3. First pitch is at 5:09 p.m. ET on TBS.