From Gucci Mane to Green Day, enjoy a playlist of the 2016 Gold Glove Award winners' walk-up music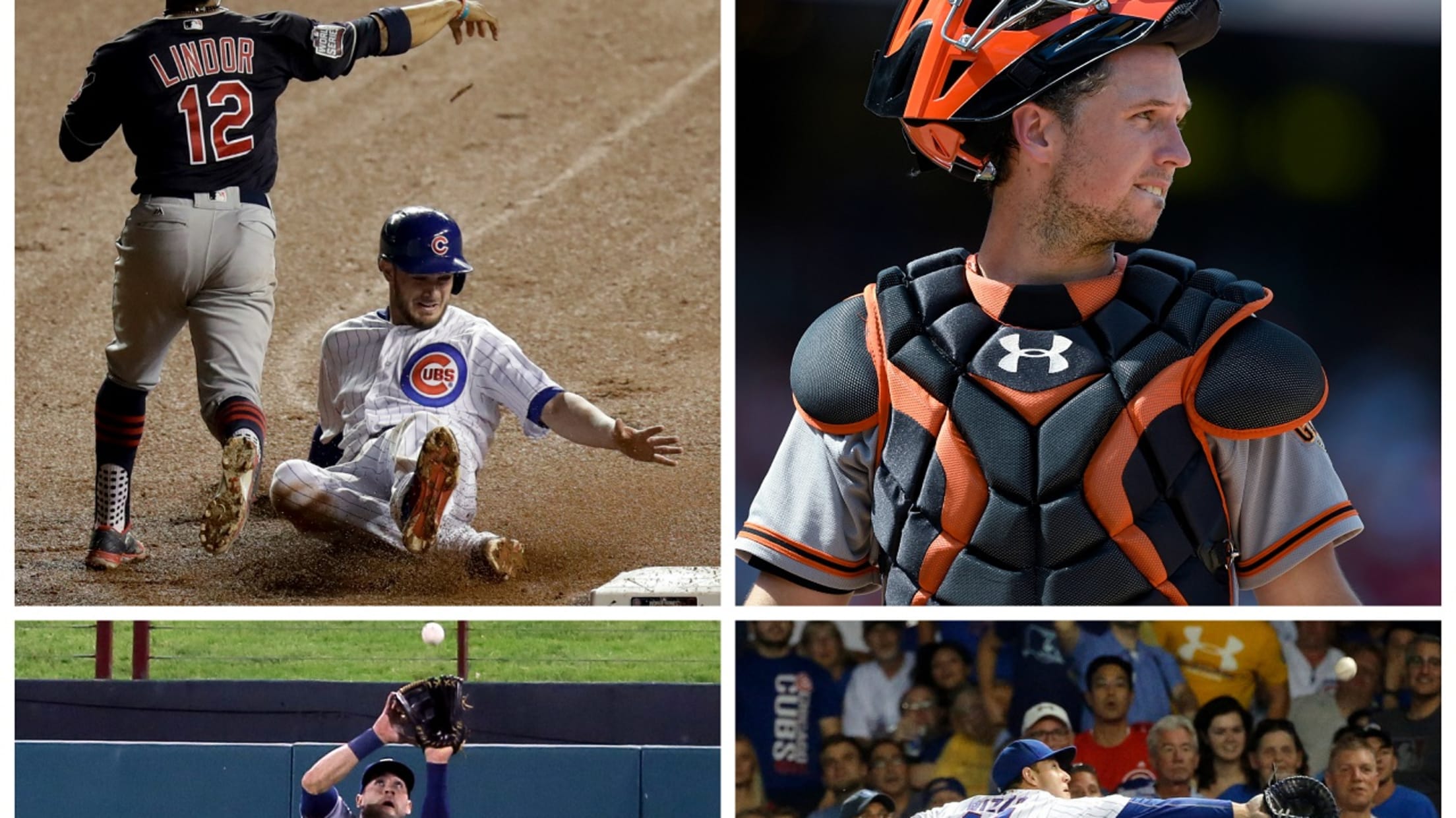 On Tuesday night, Major League Baseball unveiled its list of the 2016 Gold Glove Award winners in both leagues.
The new crop of NL recipients and AL recipients gave their respective clubs plenty of reasons to be appreciative this season, as solid defense can quite often be a literal game-changer.
Of course, each player, whether a pitcher, outfielder or infielder, has his preferred musical selection playing when he strides to the plate (or mound), so it's in that spirit that we saw fit to round up a bunch of those songs into one handy Spotify playlist.
Note: You may look at this list and think, "Hey, didn't _ have more than one song?" and you'd be correct in some cases -- but in pursuit of brevity and concision we picked one song out of the pool for those respective players.
The list and corresponding players flows as follows:
American League
Dallas Keuchel, Astros -- Rock Mafia feat. Wyclef Jean, "I Am"
Salvador Perez, Royals -- Arcangel, "50 Sombras de Austin"
Mitch Moreland, Rangers -- Jason Aldean, "Lights Come On"
Ian Kinsler, Tigers -- Jack White, "Lazaretto"
Francisco Lindor, Indians -- Kriss Kross, "Jump" (Lindor also used the Quad City DJs' "Space Jam" theme song, but that song isn't available on Spotify).
Adrián Beltré, Rangers -- Los Teke Teke, "El Teke Teke"
Brett Gardner, Yankees -- Brantley Gilbert, "Hell on Wheels" (Note: This song is also Buster Posey's song of choice, so it counts twice).
Kevin Kiermaier, Rays -- Rick Ross, "Hustlin'"
Mookie Betts, Red Sox -- Gucci Mane, "Heavy"
National League
Anthony Rizzo, Cubs -- Martin Solveig, "Intoxicated"
Joe Panik, Giants -- Jay-Z, "Moment of Clarity"
Brandon Crawford, Giants -- Drake, "0-100"
Nolan Arenado, Rockies -- DJ Snake, "Middle"
Starling Marte, Pirates -- Bulova, "No Pue' Killate"
Ender Inciarte, Braves -- Marc Anthony, "Vivir Mi Vida"
Jason Heyward, Cubs -- Drake, "Right Hand"
Zack Greinke, D-backs -- Green Day, "Boulevard of Broken Dreams"
Enjoy:
Now that you can listen to what the pros do on an everyday basis, you're closer than ever to your own Gold Glove Award!