An MLB Now bit had an unexpected cameo: Enrique Hernandez flexing in the background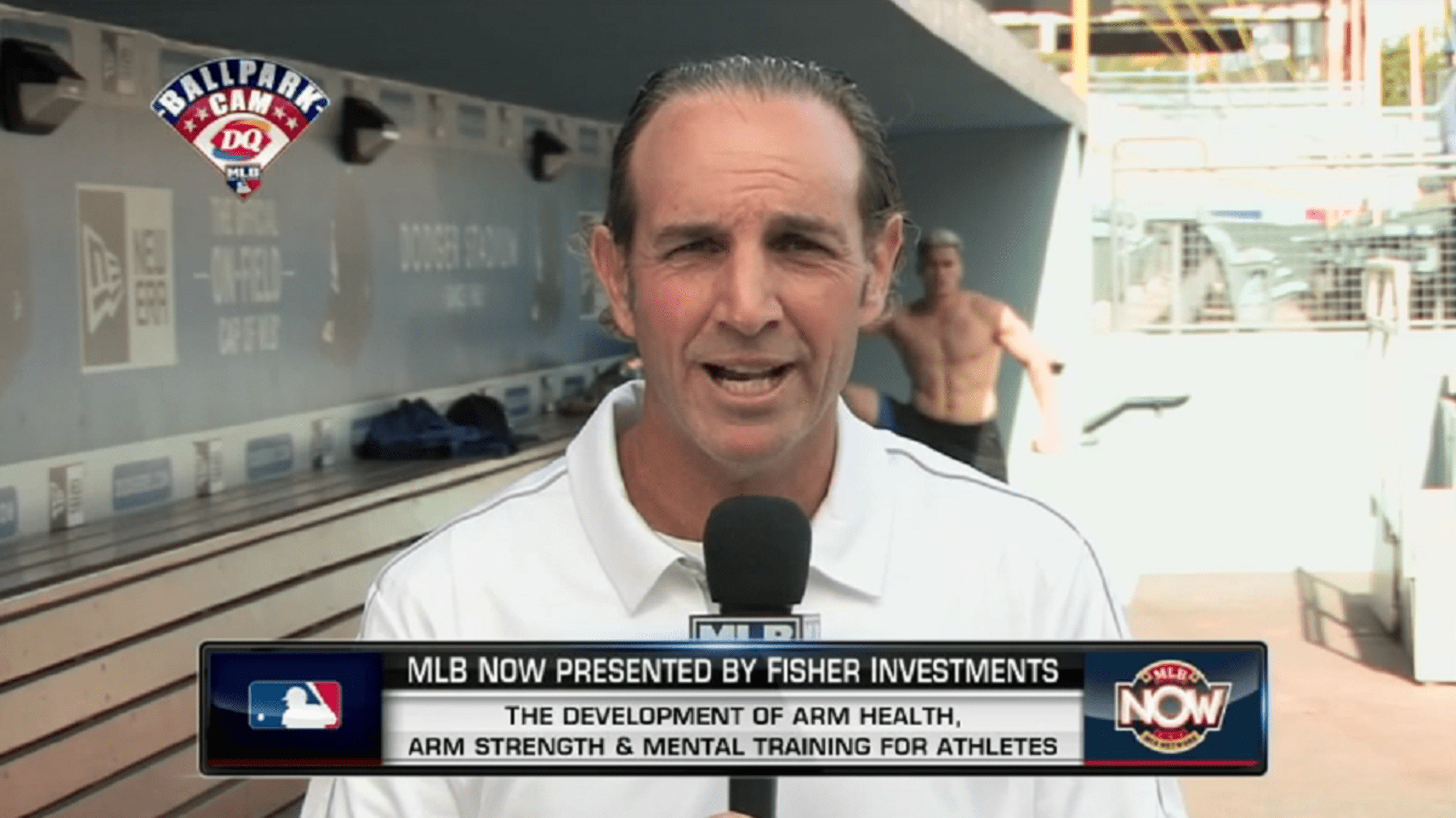 Versatile utility infielder/outfielder Enrique Hernández played a key role down the stretch for the Dodgers in 2017. It was he, of course, who clubbed three homers in the Dodgers' NL pennant-clinching victory over the Cubs at Wrigley Field.
And remember that off-the-charts World Series Game 2 at Dodger Stadium? He drove in a key 10th-inning run to ramp up the madness even further. It would seem that Mr. Hernandez has been keeping to a strong #NoOffseason workout plan ... but more on that in a minute.
On Tuesday, Brian Kenny and Dan Plesac from MLB Now spoke with Alan Jaeger, pitching and arm strength consultant to various Major League teams. Perched in the Dodgers dugout, Jaeger engaged them in an informative conversation about the rigors of being a Major League pitching consultant ... and this was the perfect opportunity for a shirtless Hernandez to emerge from the Dodgers clubhouse and strut his stuff in the background:
If you got it, flaunt it.
Watch Jaeger's full interview (and look for Hernandez's inspired cameo around the 10-minute mark) below.
Teams in this article:
Players in this article: