One intrepid fan turned a soda display into a star-studded Major League roster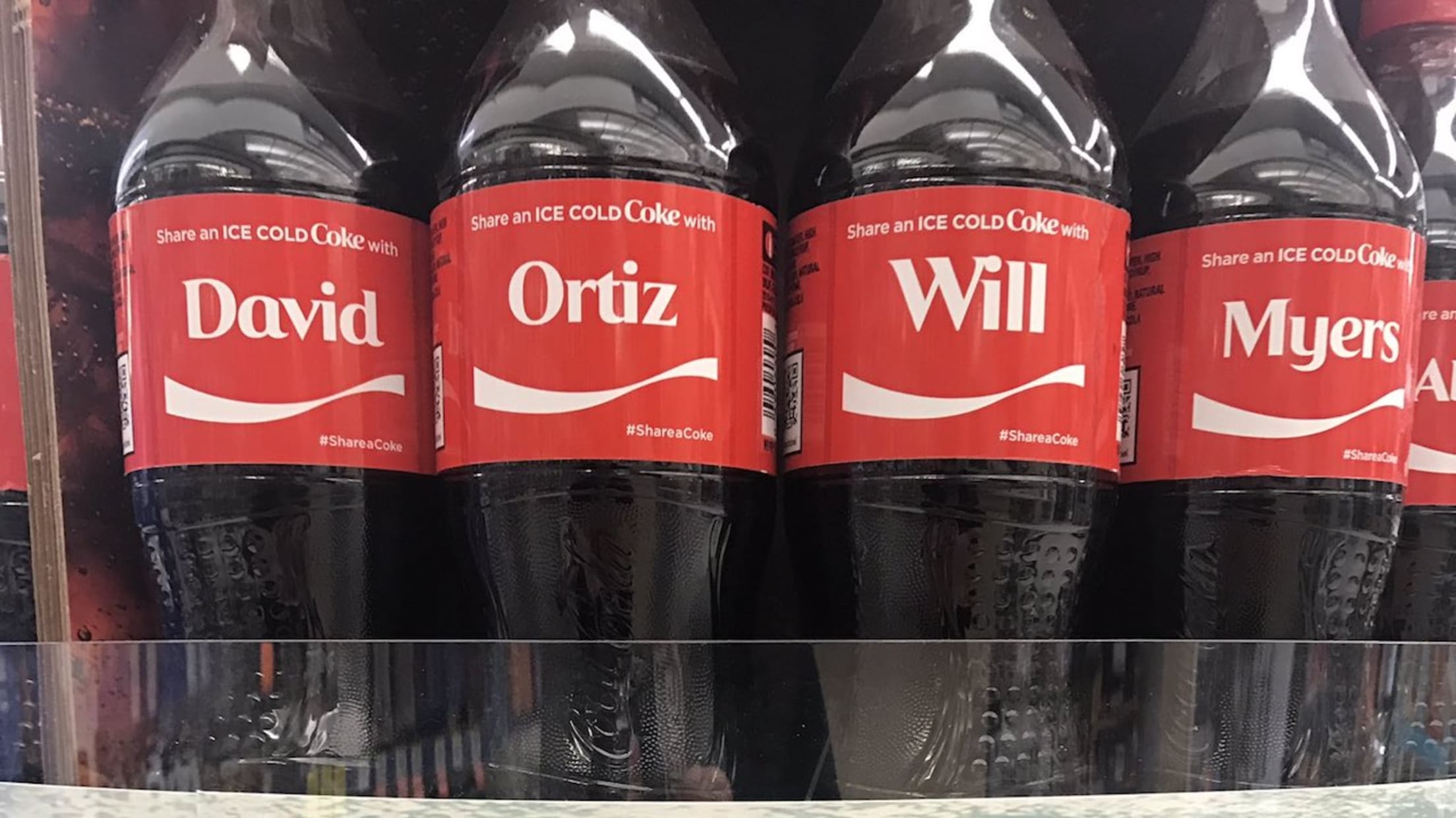 Each summer, Coca-Cola brings back its "Share a Coke" campaign, putting a bunch of different names on Coke bottles across the country. The possibilities are endless: Maybe you could find a bottle with your first name. Maybe you could find a bottle with a friend's name and send it to them.
Or maybe, you could be like Alex Kolodziej and organize an entire display into a group of Major League players:
When you get bored waiting for your prescriptions at Walgreens so you make Coke displays out of baseball players pic.twitter.com/vrKdjLWPCQ

— Alex Kolodziej (@AJKolodziej) July 25, 2017
Sure, Wil Myers uses only one "L" for his first name, but a very impressive effort nonetheless.