Enjoy some of the best Halloween costumes fans wore to World Series Game 6
Tuesday marked the first time in Dodgers history that the team had a game scheduled on Halloween -- but this was no ordinary game. It was Game 6 of the World Series. Fans lucky enough to possess tickets to the game were not only going to take in potentially their first World Series experience, but they had a high-stakes chance to show off their creative side.
And many did. Walking around the Dodger Stadium concourse in the hours leading up to first pitch, you'd have noticed some folks dressed up as Dodger Dogs, some as giant buckets of popcorn:
Or in a group outfit showing their rooting interest:
... while others -- as seen in the clip atop this post -- painted themselves blue, went as a Pittsburgh Pirate (despite being a lifelong Dodgers fan) and more.
And here's Napoleon Dynamite and Pedro, dressed to the nines as always: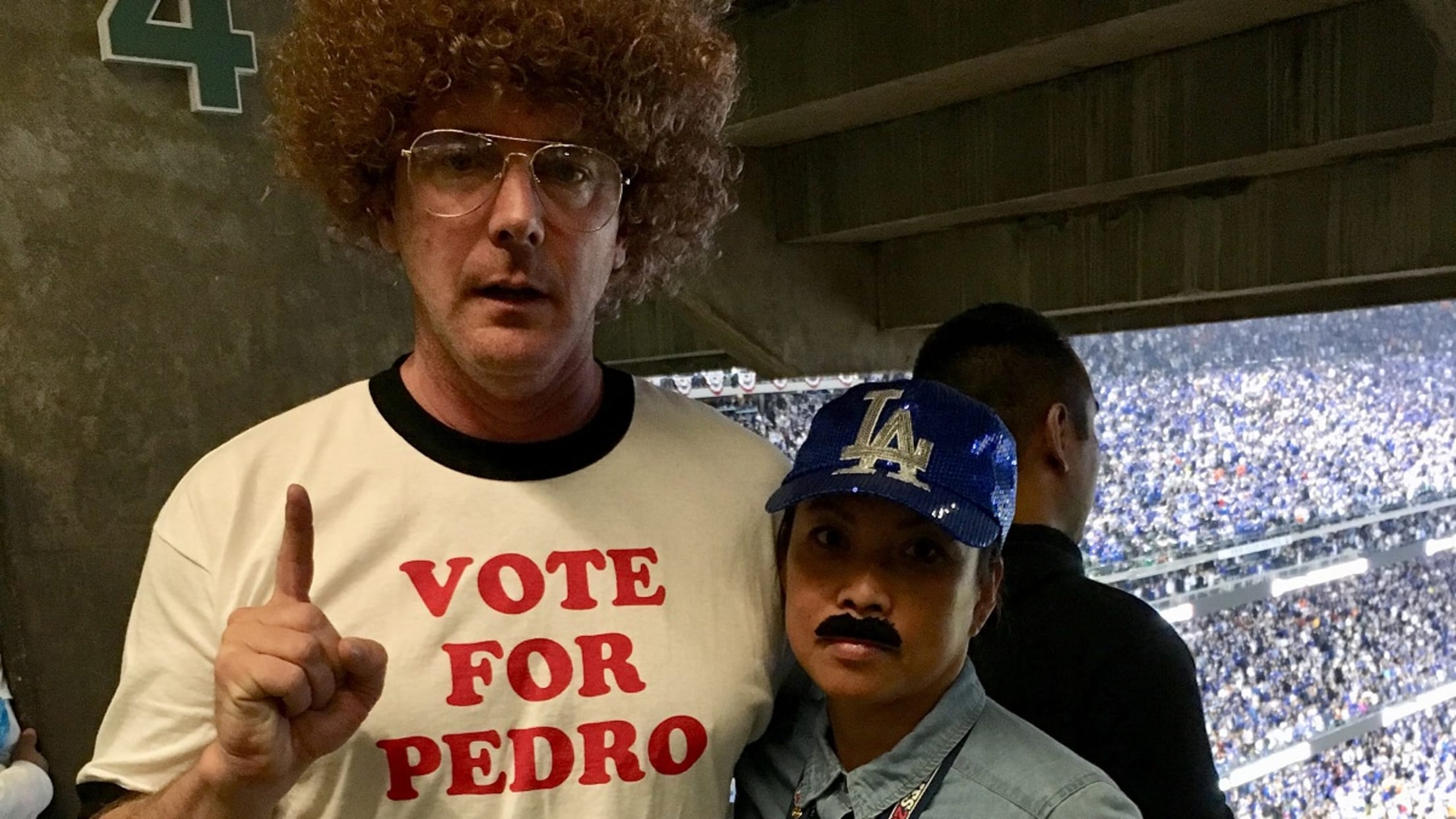 After the Dodgers' 3-1 win over the Astros in Game 6, Enrique Hernández was also spotted in a costume ... wearing a Chewbacca outfit for his postgame media session in the clubhouse:
Happy Halloween @kikehndez and #JimHill was there a game tonight ? #WorldSeries #ThisTeam @Dodgers #OneMore pic.twitter.com/UvpDOQUdZr

— Joe Jareck (@JoeyJ33) November 1, 2017
Strong efforts, all around!
Tune in to Game 7 of the World Series presented by YouTube TV on Wednesday, 8 p.m. ET on FOX.