Feel the power and beauty of the A's giant new mural on this Oakland street corner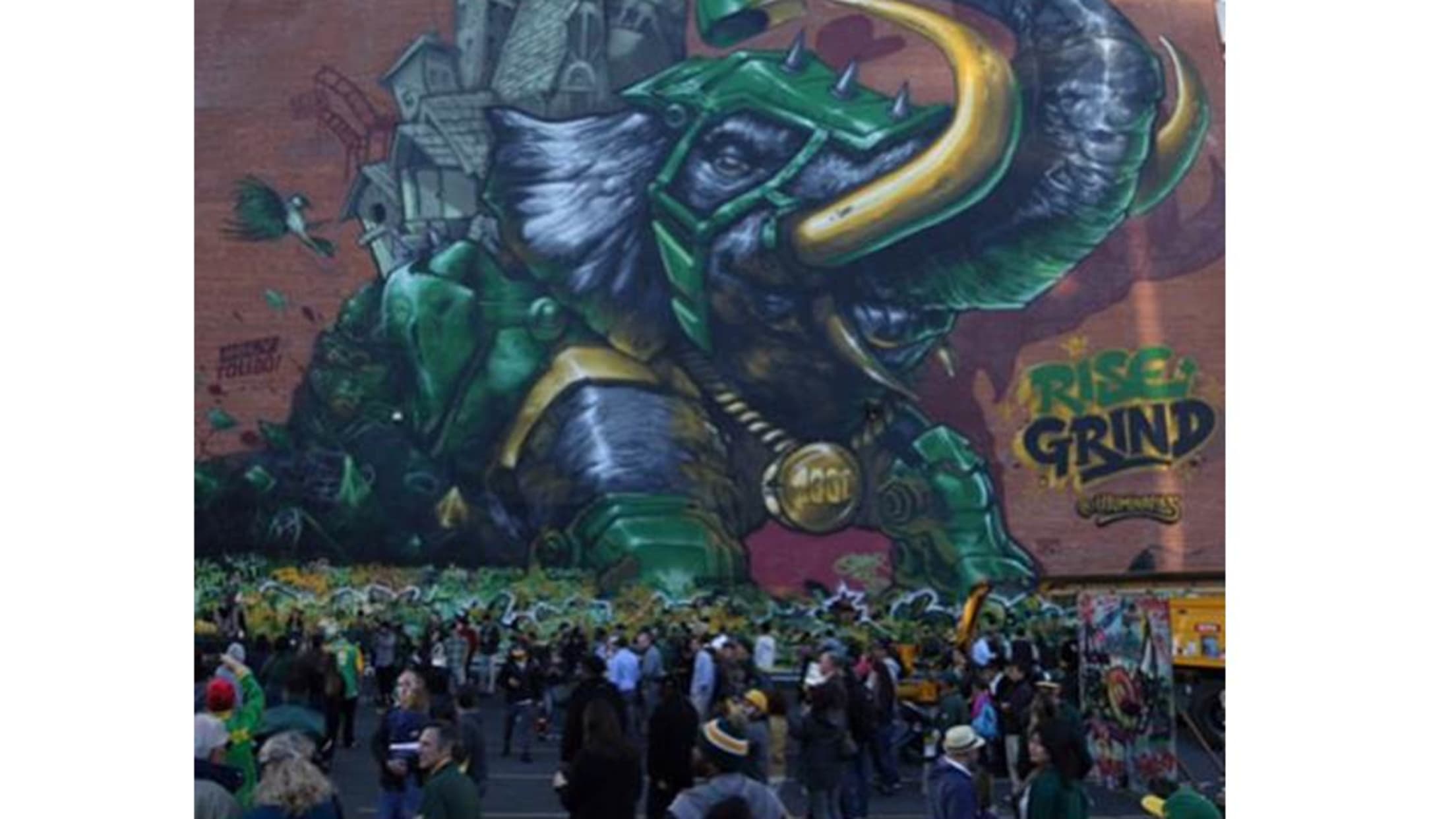 Though the Oakland Raiders are set to depart the Bay Area for the bright lights of Las Vegas, the Oakland A's are doubling down on their commitment to the city. Team president Dave Kaval and his staff launched their #RootedInOakland campaign this offseason -- filming fun player (and animal) ads around town, planting championship flags on neighborhood landmarks and posting banners like "Hella Hustle" or "A Fastball Nastier than the Bay Bridge at Rush Hour," on side streets. Kaval recently told MLB.com's Jane Lee, "From our downtown light pole branding to a large outdoor billboard presence, our fans and community will know that the A's are truly rooted in Oakland."
Oh, and there's also this masterpiece on 19th Street and Webster, about 15 minutes from The Coliseum:
The mural was unveiled on Monday night and commissioned from the Illuminaries, a group of Oakland-based street artists. Fans, Kaval and even Stomper himself left their own marks on the wall -- literally allowing the centuries-old mascot to carry parts of the city and its people into the future.
Had a blast yesterday unveiling this 8-story beauty! #RootedInOakland pic.twitter.com/I1RppPFAQK

— Stomper (@Stomper00) March 28, 2017

Next year will be the team's 50th season in Oakland and the bond feels stronger than it's ever been.