Who exactly are the folks behind the K signs at Fenway Park?
Since joining the Red Sox before the start of the 2017 season, alien life form Chris Sale has struck out a lot of mere mortal human beings at Fenway Park. It should be no surprise that Sale's 238 strikeouts at Fenway during that span are more than any other pitcher by a pretty significant margin.
Now if you've ever watched a Sale start at Fenway on TV, you know that with every Sale strikeout comes a camera shot of an enormous red "K" sign being taped to the center field railing next to the monster. If you've ever wondered whose job it is to keep track of those strikeouts, let me introduce you to The Boston K Men.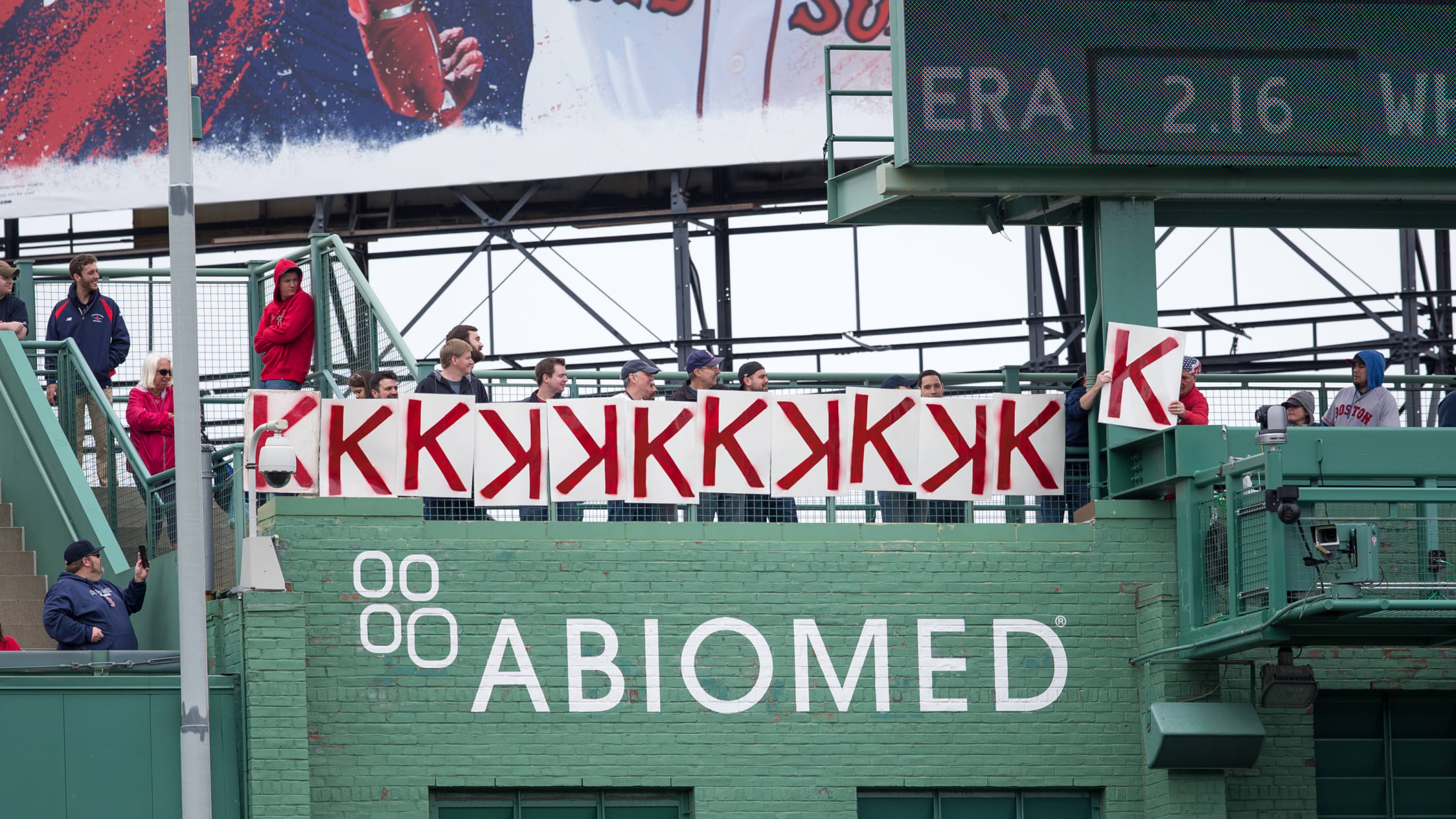 Ever since Boston signed Pedro Martinez back in 1998, these folks have been chanting, cheering and posting "K" signs at Fenway every single time a Red Sox ace makes a start.
To hear about their wide array of chants and traditions, and to see an enormous puppet-like sign of Chris Sale flail wildly in the night, watch our interview with these fine folks during Game 1 of the World Series at the top of this post.
Teams in this article:
Players in this article: