Fernando Rodney and his Dominican Republic teammates brought the #plantainpower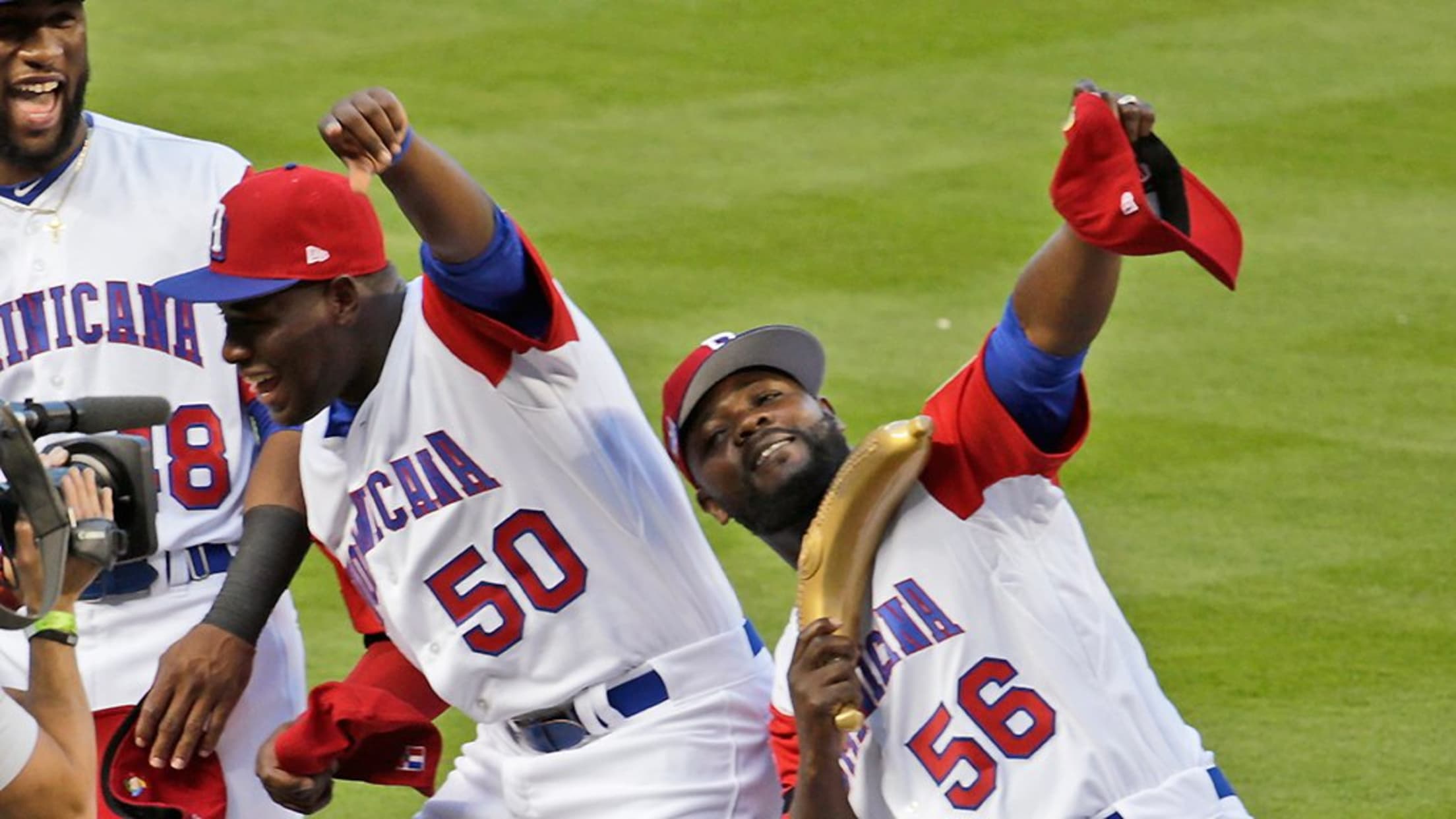 In 2013, reliever Fernando Rodney made a splash in the World Baseball Classic with his trusty "lucky plantain," a tool he brought with him and proudly displayed during team introductions with the Dominican Republic.
Rodney's back with the team for the 2017 WBC, and wouldn't you know it, so, too, was his plantain. In fact, this one -- a fancy gold edition -- was used as his trusty invisible bow-and-arrow routine before Thursday's 9-2 win over Team Canada:
But Rodney wasn't the only player on his team to have some fun with one of these on the night. Here's Carlos Martínez with one stuffed down the back of his jersey:
Starling Marte, meanwhile, embraced his inner drummer with a fierce dugout jam session:
There were even some spotted in the stands: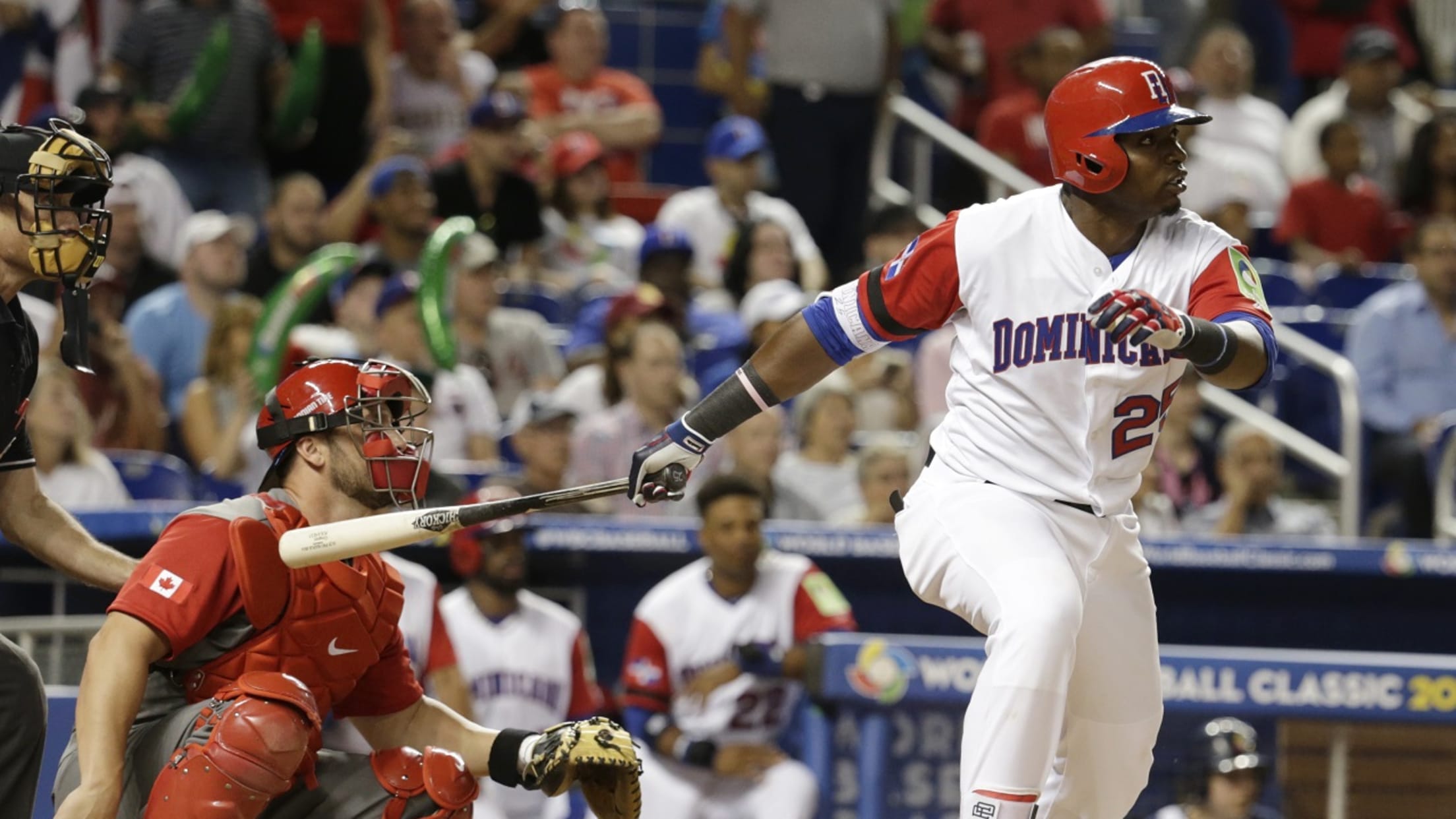 And because things sometimes play out in perfect fashion, Rodney started the ninth inning and dazzled, striking out Jamie Romak and Pete Orr before being lifted from the game -- after striking a stellar bow-and-arrow pose, of course: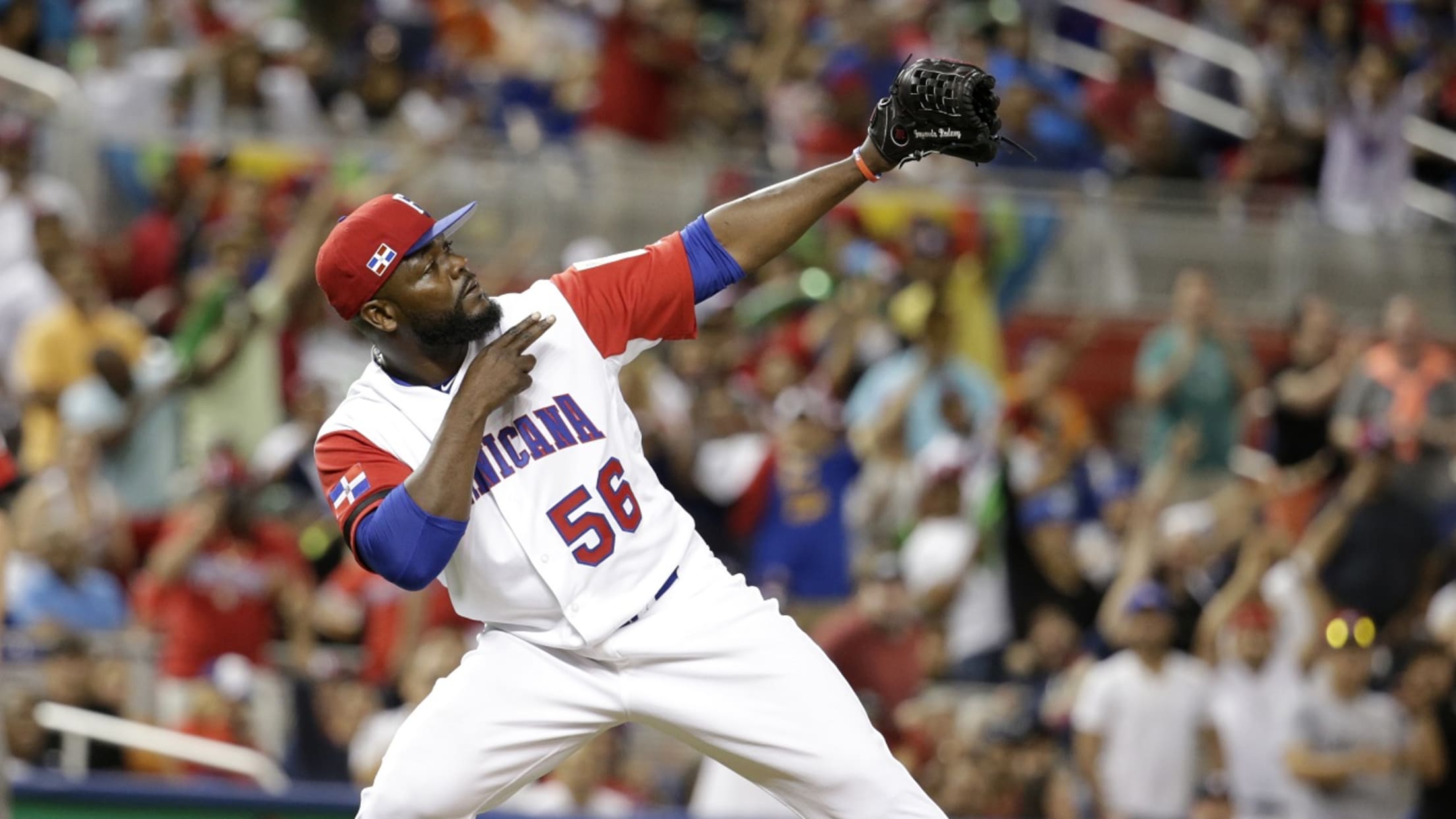 Kudos to Rodney, ever the entertainer, for plant(ain)ing this idea in everyone's minds!
Teams in this article:
Players in this article: