The five silkiest, shiniest and most voluminous hair moments of the MLB season so far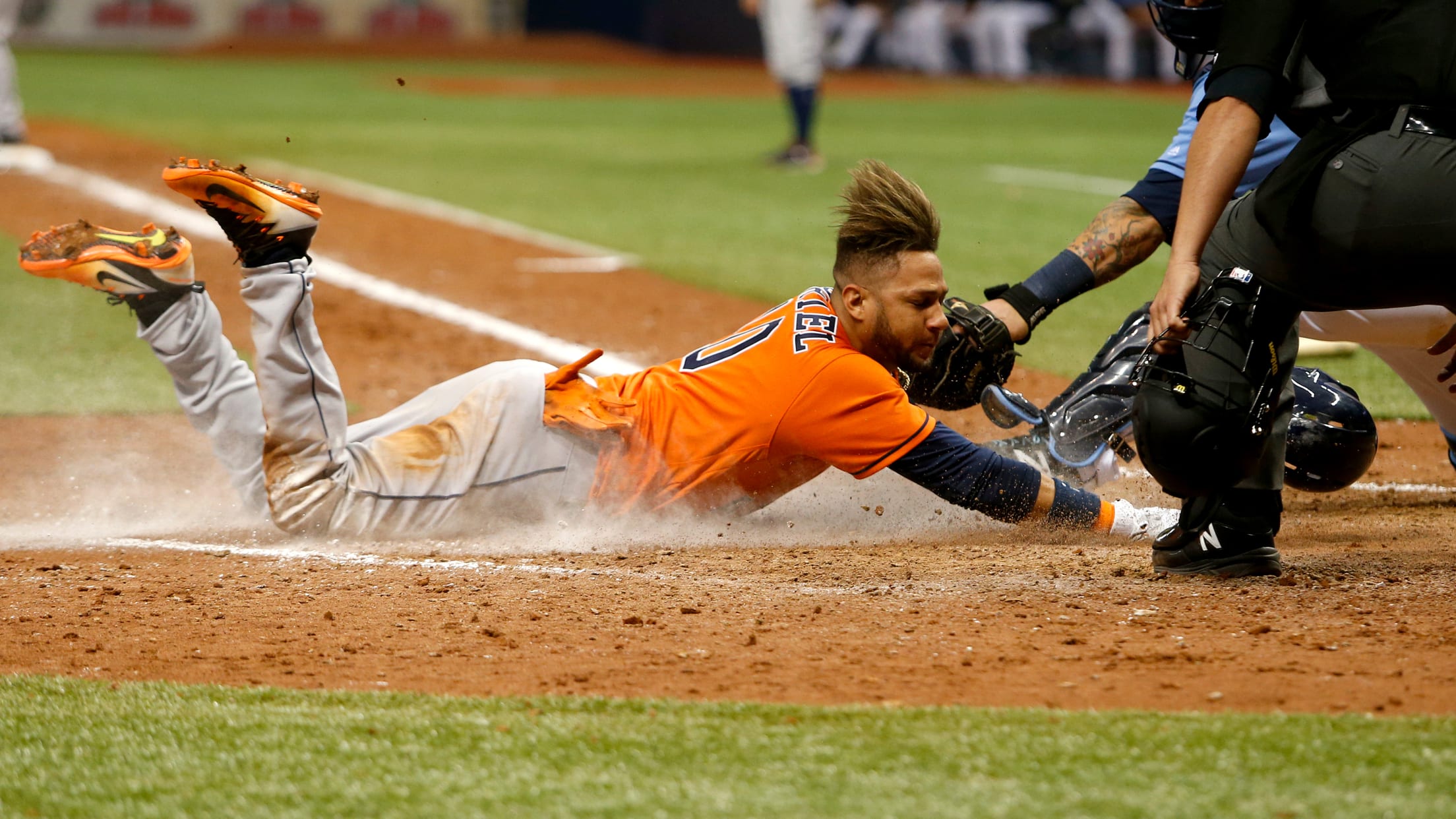 ST. PETERSBURG, FL - APRIL 23: Yuli Gurriel #10 of the Houston Astros slides home ahead of catcher Jesus Sucre #45 of the Tampa Bay Rays to score off of the sacrifice fly by Evan Gattis during the ninth inning of a game on April 23, 2017 at Tropicana Field in St. Petersburg, Florida. (Photo by Brian Blanco/Getty Images) *** Local Caption *** Yuli Gurriel; Jesus Sucre (Brian Blanco/Getty Images)
Baseball players can crush baseballs distances we can barely fathom, throw baseballs at speeds that strain physics and, if you're Adam Rosales, sprint at the speed of light during home run trots.
There's one other reason to look up to them: Inspired moments of hair glory. So, if you're looking for something to show your hairdresser, here are five of the best hair moments from 2017.
5. Yulieski Gurriel's anti-gravity locks
There's gel, mousse and, for the punks in high school that needed to keep their mohawks perfectly coiffed, glue. None of them keep the hair looking as silky and shiny as Gurriel's.
The only possibility? Gurriel's hair can actually defy gravity. How he even manages to put a helmet or cap on is a mystery.
4. Jose Ramirez's hair reveal
If you remember the best part of last year's postseason, it was obviously Jose Ramirez's hair.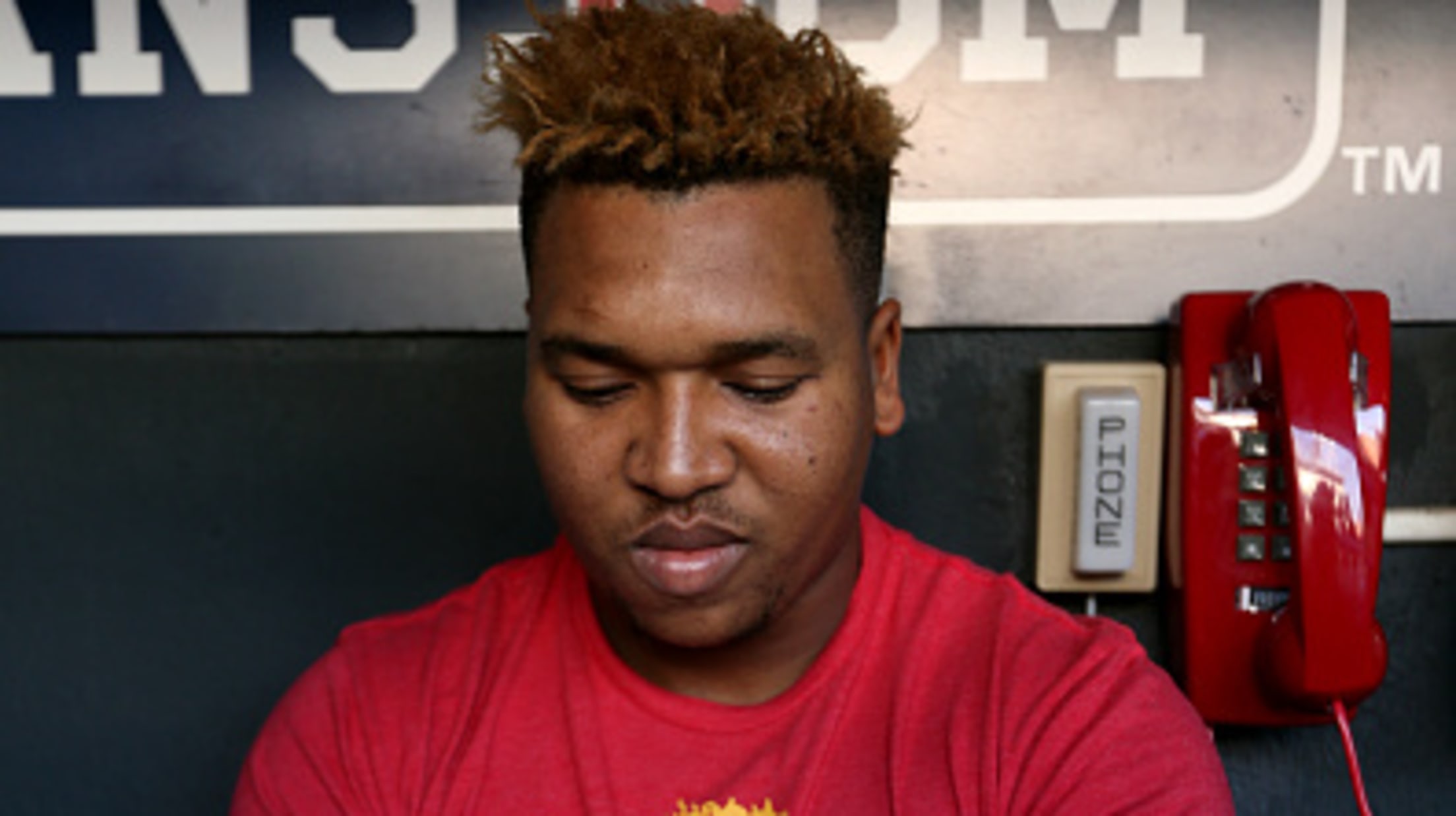 But come Spring Training, the nacho cheese-like neon locks were gone, and in their place, Ramirez wore a more traditional haircut. Would we have to sit through an entire season with a haircut that's ready for the corporate workplace?
Oh, thank heavens.
3. Bryce Harper's flippant attitude
Though the hair flip has always been a part of the human experience, Harper was the one to bring it to the baseball mainstream. Harper's hairflip is the Ken Griffey Jr. swing of hair-motions.
2. Puerto Rico turned a nation blonde
During Team Puerto Rico's endlessly exciting trip to the World Baseball Classic finals last month, there was one constant that seemed to power the team: Their beautiful, artificially blonde hair. Even Carlos Beltrán's beard was unable to resist.
The move was so powerful, fans in Puerto Rico bought hair dye in droves to show their support. That's a hair movement.
1. Taylor Motter's follicle glory
There is hair, and then there is the golden silk that falls from Motter's head. It's a style that shouldn't exist in the real world, like Rapunzel's fabled locks or every look in "The Fifth Element," and yet, it does. We should be grateful.