5 insane facts from Shohei Ohtani's unreal start to the season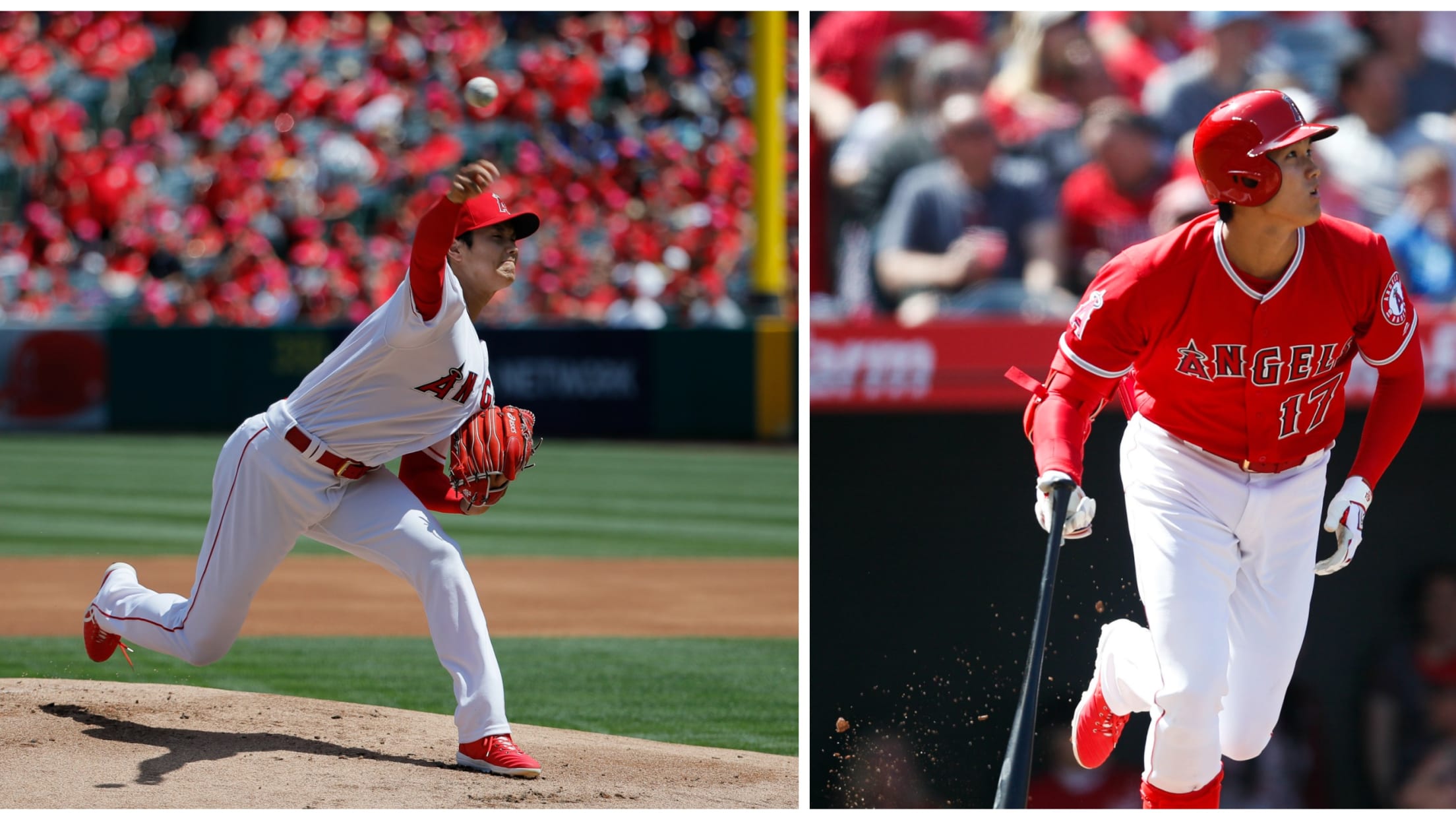 The hype is real: Shohei Ohtani has been absolutely everything the Angels could've dreamed. The two-way-playing Japanese star capped off his second week of play with a dominant start on Sunday against the A's -- seven innings, one walk, one hit, 12 strikeouts, a perfect game into the seventh inning and some video game-worthy strikeouts.
It was his second win in two starts. Oh, and he also has three homers and a .389/.421/.889 slash line as a DH. Think that's impressive? Here are five of the craziest stats from the phenom's first two weeks of the season.
- Ohtani is the third player in baseball history to get two wins and three homers in his team's first 10 games
The last person to do it was starting pitcher Jim "Grunting" Shaw in 1919. He ended up going 17-17 that year with a 2.73 ERA and 128 strikeouts. Those three dingers in the Senators' first 10 games ended up being the only ones he hit all year.
- Ohtani is the third player to ever homer in three consecutive games and also record a double-digit strikeout game in the same season
Ken Brett (1973) and Babe Ruth (1916) are the others. It took Ruth until the end of June to achieve both feats and Brett, the end of August. Ohtani has done so in the first 10 games of his Major League career.
- Ohtani is the first Angel to homer in first three career home games (or even first two). His second is the longest and hardest by a Halo this year
We ranked them all here if you'd like to take another look. And yes, his second dinger on Friday night went 449 feet and traveled at an exit velocity of 112.4 mph, according to Statcast.
- Ohtani has already retired 27 straight batters this season
He set down the last 14 batters he faced during his first win against the A's and the first 13 on Sunday at Angel Stadium.
- Ohtani currently has more strikeouts than Max Scherzer and more home runs than Aaron Judge
Who would have ever thought there'd be a baseball player capable of doing both of these things? Even two weeks into the season? Yes, Ohtani is ahead of both last year's strikeout king and home run leader. He has 20 K's to Scherzer's 17 and three homers to Judge's two.
Teams in this article:
Players in this article:
Topics in this article: