If you need a second-favorite MLB team this season, here are 5 suggestions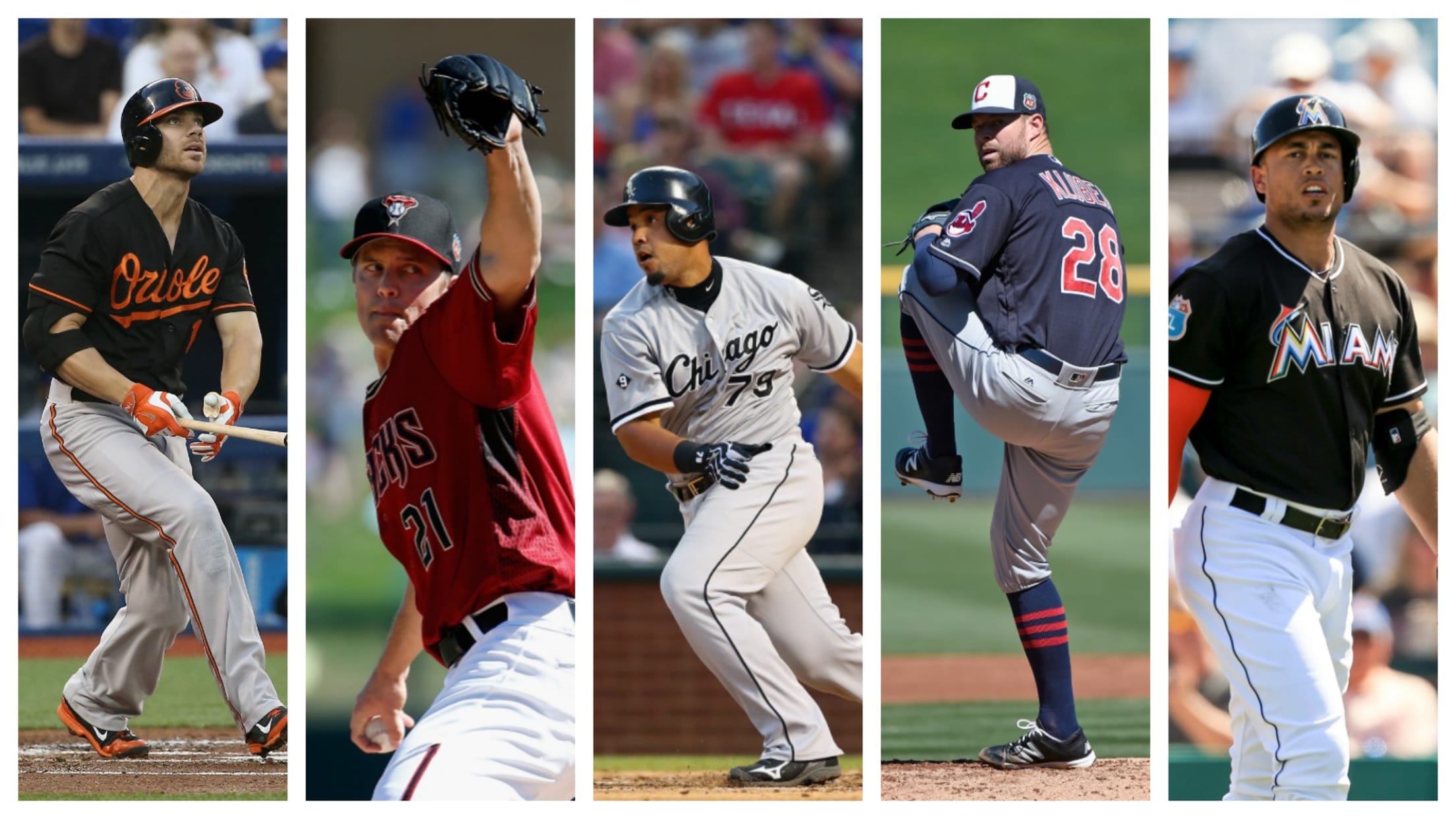 We all have our favorite teams. These are immutable law, handed down by our parents, city of birth, or simply the player we fell in love with as a 4-year-old. Regardless of the season, or the chances of victory, these do not change.
But then there's the second favorite team. The team that you follow when your club is off on a Tuesday night or it's about to lose its 92nd game in mid-August. These back-up teams can change with but the slightest breeze -- perhaps there is a player you really like, or a cool new uniform, or you simply had a prophetic vision on the night before Opening Day.
If no new second team has yet pulled your heartstrings for 2016, and you favor an underground gem outside of division favorites like the Cubs and Dodgers, here are five suggestions:
Forgive me if I'm about to pull a Stefon here, but this team's got everything: A blonde-haired bat-flipping Cy Young finalist, America's First Baseman and a submariner who closes out games with a diving, arm-side-running cannon ball:
But that's not all. There's also arguably the league's most underrated outfielder in A.J. Pollock , a pitcher who throws like he's hurling axes and the best defensive shortstop this side of Andrelton Simmons.
Plus, there's a guy named Tuffy Gosewich, which is the name of a sandwich that is made out of pure protein at the toughest gym in New Rock City.
The D-backs will have an uphill battle against the talent-loaded Dodgers and the upgraded, even-year-magic of the Giants in the NL West, but that's part of the fun. Plus, you have to admit these new uniforms will be retro classics 15 years from now: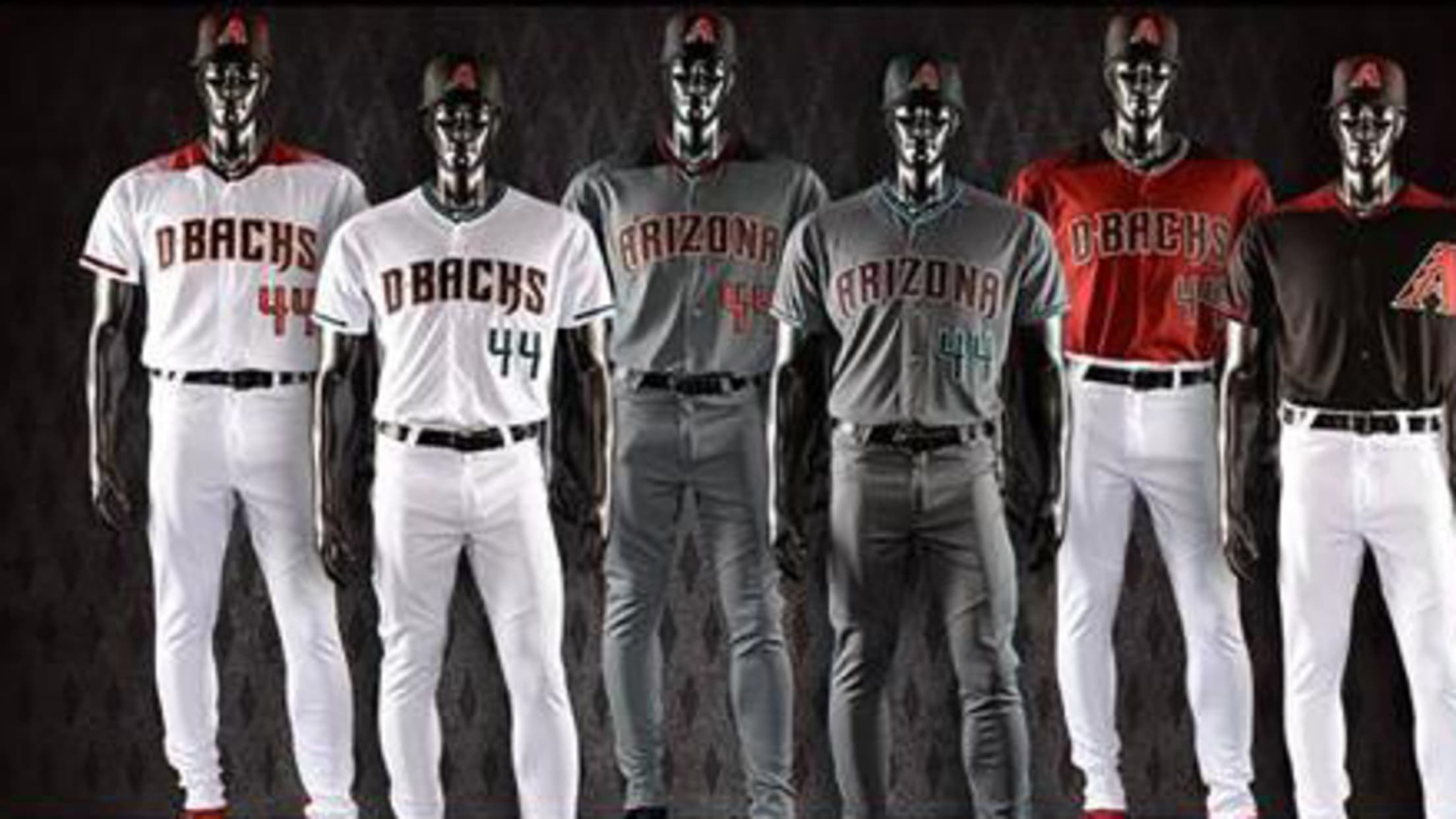 Liking home runs isn't enough -- you need to love home runs if you hop on the Orioles bandwagon. After hitting a third-best 217 home runs in 2015, the team brought back Chris Davis' skyblasts ... and then went out and signed Mark Trumbo and Pedro Alvarez.
Add them to a team that already featured Adam Jones (at least 25 HR every season since '11) and Manny Machado (35-HR breakout last year), and Baltimore is basically Xzibit telling you that he heard you like home runs, so he put home runs in your home run.
The Orioles are also going to strike out a whole bunch with this group, but if you want to see baseballs absolutely brutalized, this is the team for you.
Plus, an extra bonus: You get to see if Buck Showalter ever reveals a smile while on the bench. I've heard rumor that if you do ever happen to see it, you get five years of good luck.
But maybe baseballs clobbered across great swaths of land don't appeal to you. If that's the case, may we present the Indians. Thanks to their Justice League-like assemblage of arms, there's a non-zero chance they don't allow a single home run all season.
There's Corey Kluber, the curveballing baseball robot who followed up his 2014 Cy Young by making a run at 21 strikeouts in a game last year, finishing with 18 in eight innings.
Behind him is Carlos Carrasco, who may have the best curve this side of his ace teammate. The former Phillies prospect spent the last decade perpetually on the cusp of a breakout and finally made good last season. Carrasco struck out 10.6 batters per nine innings last year and has a good chance at lowering his 3.63 ERA this time around with an upgraded defense behind him.
After Carrasco, Danny Salazar is a strikeout machine, with a changeup that can reduce the toughest of players to tears:
Meanwhile, fellow former top prospect Trevor Bauer will enthrall and frustrate, entertain and infuriate in equal measure, given both his immense ability and his struggles to find the strike zone. All that still adds up to a solid back end starter with the potential for more.
To round out the bunch, there's Josh Tomlin, who's nicknamed Little Cowboy. Don't you want to buy a shirsey with "Little Cowboy" on the back?
Are you the type of person who doesn't know what to order at a restaurant, so you just get the appetizer sampler platter and combine nachos, chicken wings and mozzarella sticks into the greatest meal possible? Then the Marlins are the team for you -- and we're not even talking about the glorious post-modern art piece that is the home run sculpture in left field.
Watching a Marlins game gets you a little bit of everything. Like:
- Massive home runs from Giancarlo Stanton that may disrupt orbiting satellites.
The winged feet of Dee Gordon, who's hit .311 with 122 stolen bases the last two seasons. Gordon has only hit six homers in that span … but that just makes each of his dingers so, so rewarding.
- The fireballing heat from Jose Fernandez's right arm. Injuries have limited Fernandez's time on the mound, but he's basically been Clayton Kershaw when healthy. A career 2.40 ERA with 10.5 K/9? You can't ask for much more.
- And if defense is your bag, you can choose between left fielder Christian Yelich, who collected the Gold Glove in 2014, and Adeiny Hechavarria, who performs ballet with a laser arm on a daily basis:
Perhaps you're a middle child -- one who was never fawned over like your accomplished older sister or your cute baby brother. Or maybe you just like to be a little contrary. While the entire baseball world loses its mind (and rightfully so, we should add) for the Cubs and their versatile roster of young dinger crushers, there's a team just to the South Side with plenty of reasons to tune in.
Wearing those underrated and villainous black uniforms, the Sox have Jose Abreu and Home Run Derby winner Todd Frazier at the heart of their lineup, blasting baseballs deep into the night.
While Jimmy Rollins may no longer be an MVP candidate as he enters his age-37 season, he's still one of the most likable players in the game as he lines up at short. He'll be an interesting counterpoint to the 6-year-old-who-ate-too-many-Pixie-sticks antics of Brett Lawrie.
The rotation is fronted by the Stretch Armstrong-like Chris Sale, who made his own run at 300 strikeouts last year. But while his starts have been appointment viewing for years now, the White Sox rotation also boasts the underrated Jose Quintana (He's never posted an ERA higher than 3.76), and former third-overall pick with the slider made of gold in Carlos Rodon.
Of course, there are so many ways to choose a second team. You want a Puritanical struggle with long-term reward? Go with the Phillies. You want a retooled, worst-to-first chance? Red Sox are for you. Love Brandon McCarthy's tweets? Well, how 'bout the Dodgers? So let us know in the comments: Who's your second favorite club and why'd you pick them?