The Florida Gators earned a spot in the College World Series with a steal of home and a wild walk-off homer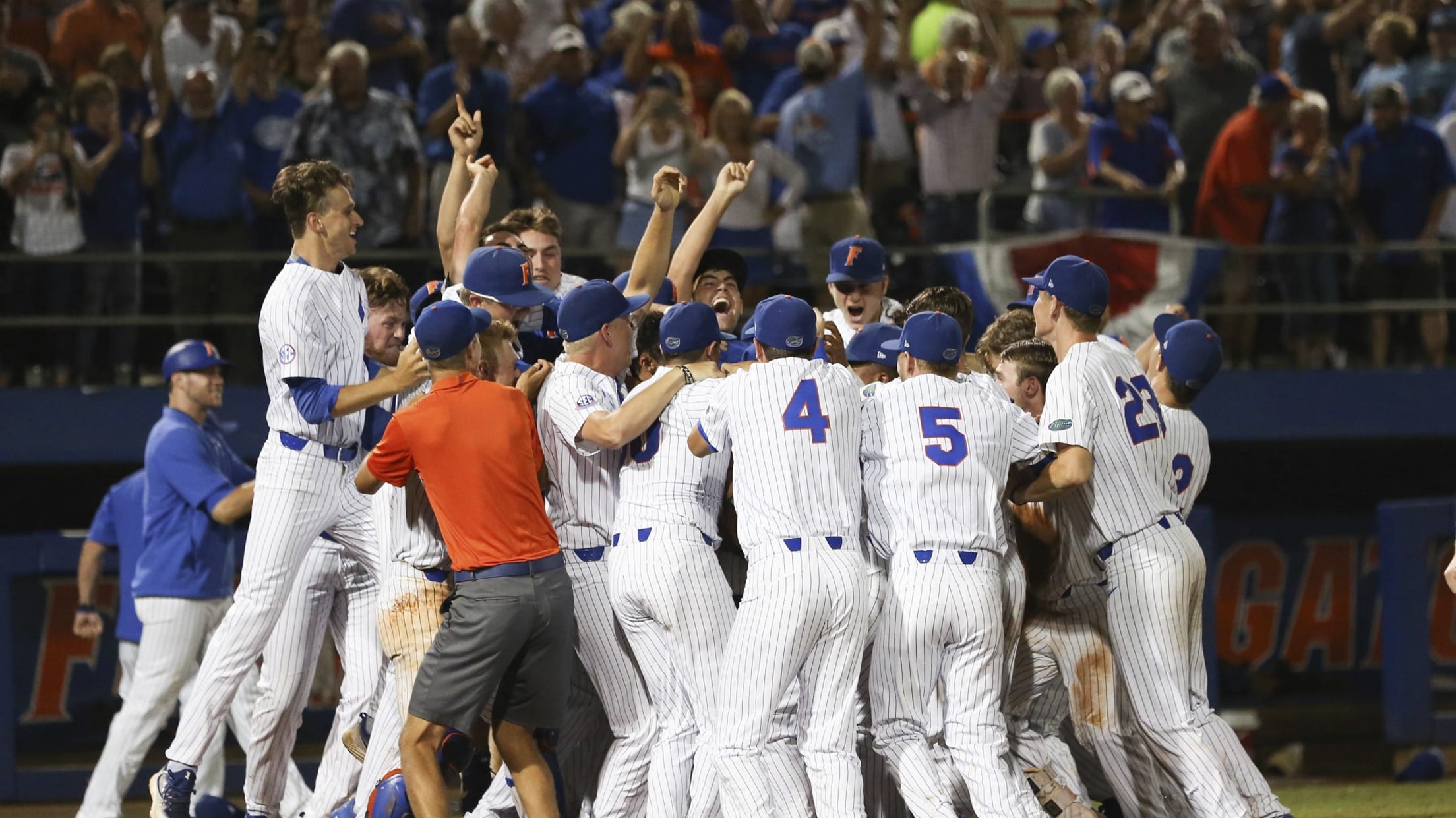 during the xx inning of an NCAA Super Regional college baseball game Monday, June 11, 2018, in Gainesville, Fla. (AP Photo/Matt Stamey) (Matt Stamey/AP)
Pitchers are not allowed to "deceive the runner." If the umpiring crew determines that the pitcher was, in fact, deceiving a runner with a throw over to first base, for example, it's a balk.
Runners, on the other hand, don't have to follow this rule. They're free to try to be as distracting or aggressive as they'd like.
This includes executing perfectly crafted maneuvers that catch the pitcher off-guard and allow the runner on third to steal home, as the Florida Gators' Blake Reese (on third base) and Nick Horvath (on first base) pulled off in their Super Regionals matchup with the Auburn Tigers on Monday night:
HE STOLE HOME.

IN A TIE BALLGAME.

Holy @GatorsBB. 🤯 pic.twitter.com/RGeewmkK2f

— NCAA Baseball (@NCAACWS) June 12, 2018
Horvath totally faked a fall-down between first and second, buying enough time for Reese to scamper home. That's treachery!
Upon further review...

This is absolutely amazing. pic.twitter.com/iDCCzYGVJO

— NCAA Baseball (@NCAACWS) June 12, 2018
The deceptive Horvath was eventually thrown out at third after trying to take advantage of the chaos and advance an extra base, but no matter.
Job well done with this one.
That sneaky run would prove important in the game, as the teams battled into the 11th inning, when the Gators won in especially dramatic fashion to punch a ticket to the College World Series for the 12th time:
Obviously the most fitting way to send the No. 1 seed into the final #CWS spot! 🤯

For the 1️⃣2️⃣th time in program history, @GatorsBB is headed to the College World Series! pic.twitter.com/Lnt38ZojTE

— NCAA Baseball (@NCAACWS) June 12, 2018