Former Major Leaguer Darin Ruf nearly whacked a ball out of a pitchers' park in Korea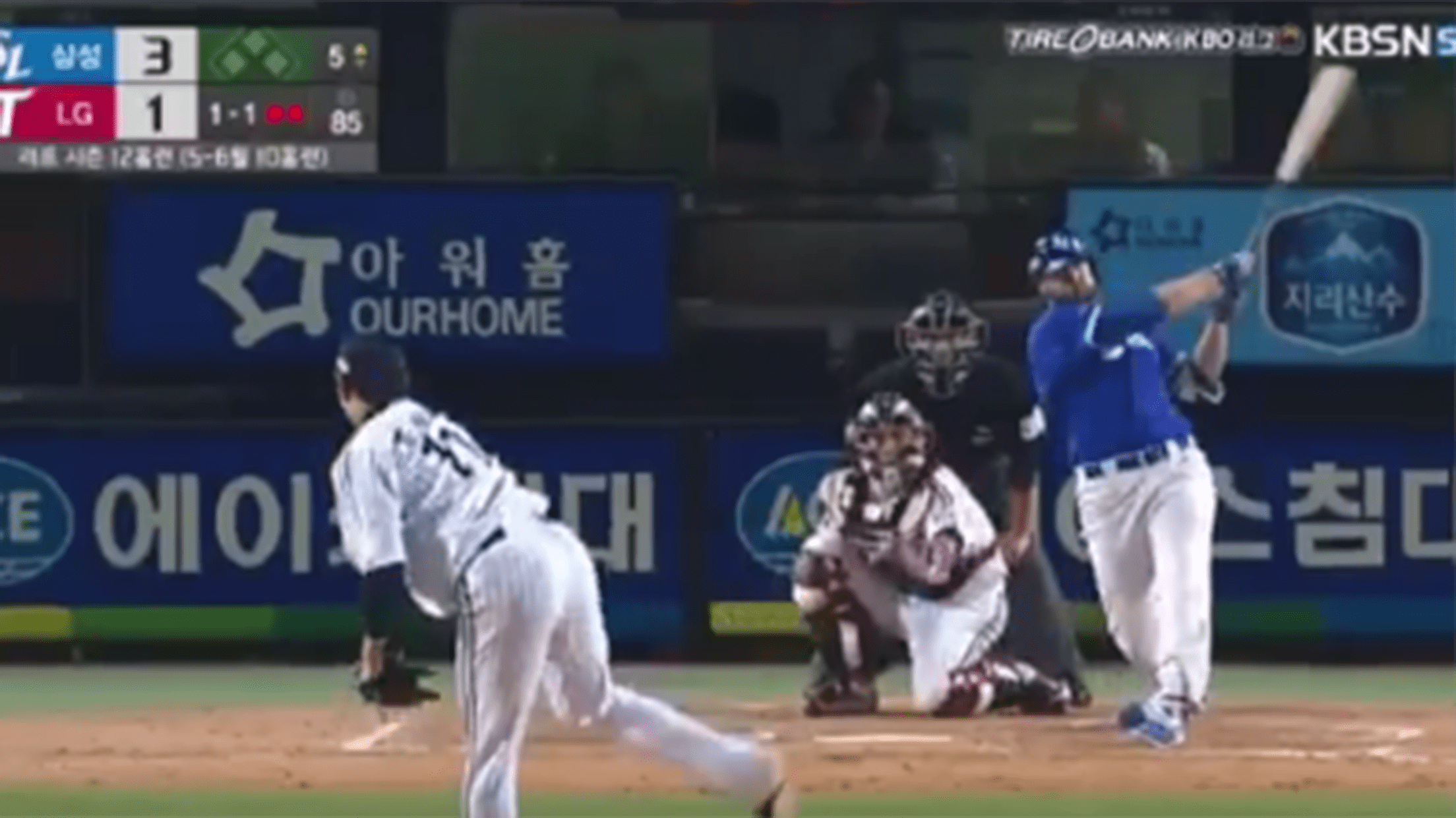 Throughout his Minor League and Major League career, Darin Ruf could hit home runs. In 2012, he led the Eastern League with 38 home runs and then added three more in a late-season call-up with the Phillies.
None of those home runs can hold a candle to what Ruf did Thursday in the KBO:
Darin Ruf (Samsung Lions) almost hit one out of the Jamsil Stadium (the most pitching-friendly park in the #KBO) which would've been a feat pic.twitter.com/9uc8HeF7sd

— Sung Min Kim (@sung_minkim) June 22, 2017
It wasn't seats that got in the way of Ruf's dinger leaving the stadium -- it cleared all of them easily. Instead, it was a wall that prevented unfettered glory for Ruf.
If Ruf keeps hitting home runs like that, he could soon follow Eric Thames' path from Korea to the Major Leagues. Until that time, we expect he'll try to conquer that pesky wall.