Frank Robinson once took a Luis Tiant fastball 541 feet straight out of Memorial Stadium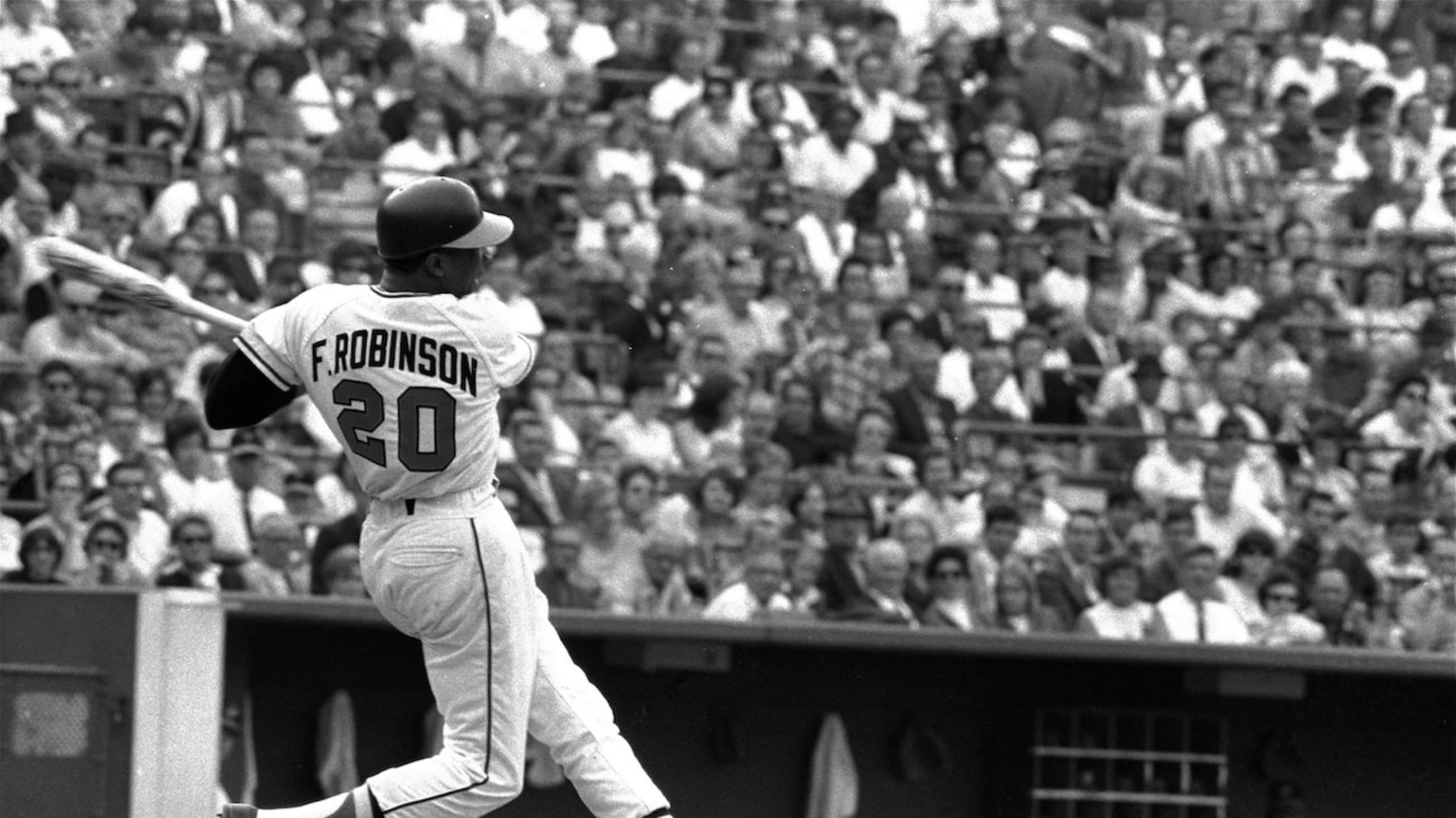 A May 19, 1966 photo of Frank Robinson, outfielder for the Baltimore Orioles. (AP Photo) (/AP)
To start the 1966 season, Indians starter and Baddest Man on the Planet Luis Tiant was about as hot as hot can get: three starts, three shutouts, three wins. Over those 27 scoreless innings, he racked up 11 more strikeouts (25) than hits allowed (14). Then, against the Orioles on May 8, he ran into Frank Robinson -- and 541 feet later, that scoreless streak was lying under a Cadillac outside Baltimore's Memorial Stadium.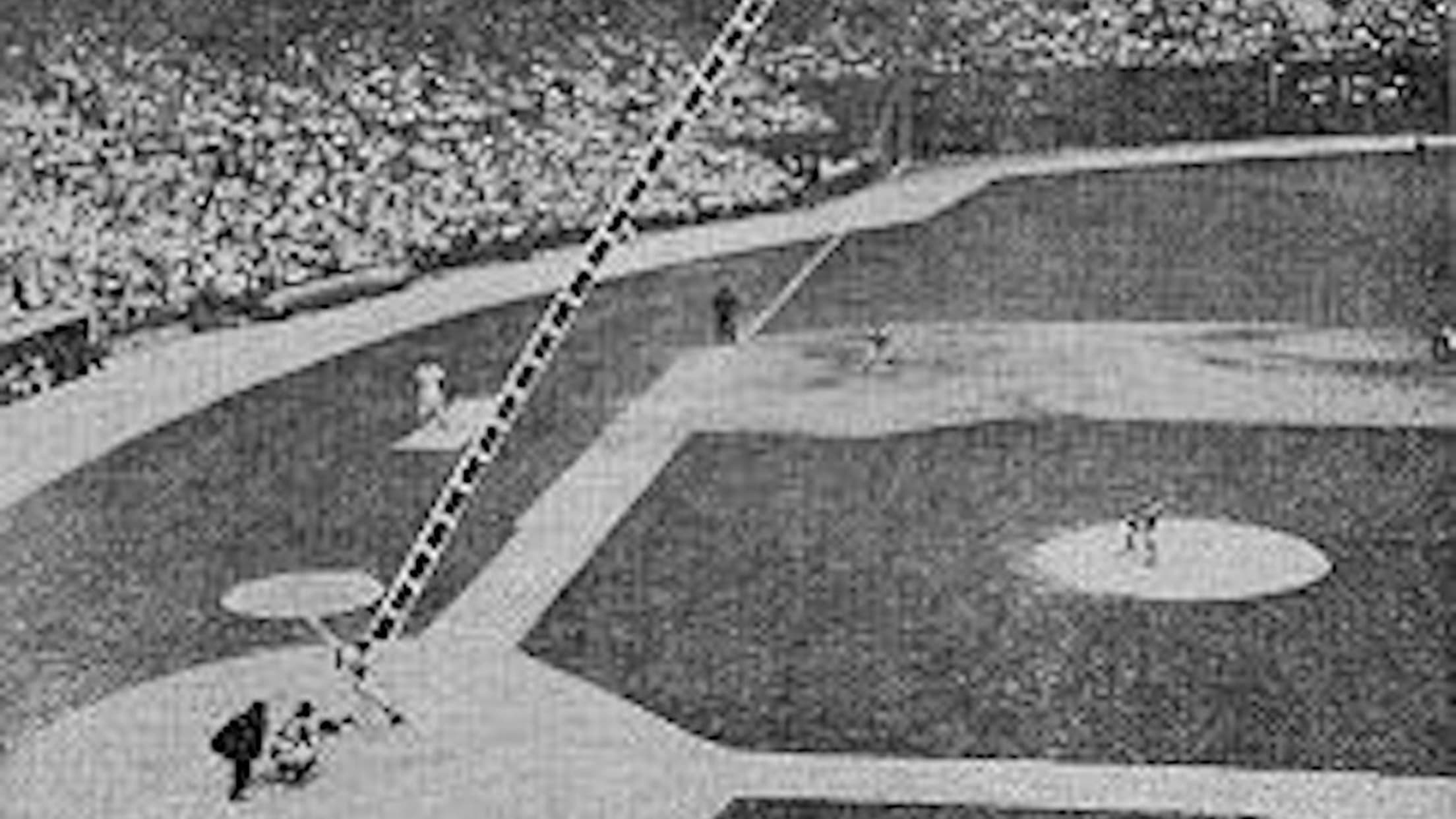 The ball cleared the football press box (Memorial Stadium was also home to the then-Baltimore Colts), then a good 50 rows of bleachers, then a 12-foot TV camera before disappearing for good. After traveling some 450 feet in the air, it finally landed on the street outside the ballpark and rolled another 100 feet, where it was found by two teenagers who happened to be walking by. (The kids were immediately ushered inside the park by Baltimore's general manager, and after the game, they returned the ball to Robinson in exchange for a photo and a whole bunch of autographs from the team.)
Robinson's blast became legend almost as soon as it landed. The game stopped for a full minute while the crowd gave him a standing ovation, and in a pregame ceremony the next week, the O's commemorated it for good -- by raising an orange flag at the spot the ball left the park that simply read "HERE." The flag flew until Memorial Stadium closed in 1991, and last year, on the 50th anniversary, it made its triumphant return:
Flag raising marking Frank Robinson HR that entirely left Memorial Stadium. Only HR ever to do so, 50 yrs ago Sunday pic.twitter.com/C4yidX1WH0

— Ron Cassie (@ron_cassie) May 9, 2016
For Robinson himself, the homer was both a sign of things to come and a sign that he belonged. After spending the first decade of his Hall of Fame career with the Big Red Machine, the outfielder had been traded from Cincinnati to Baltimore in December 1965 over concerns that, in the words of Reds owner Bill Dewitt, he was "not a young 30." His response: a .316/.410/.637 slash line, a career-high 49 homers and the Triple Crown.
But none of those 49 dingers were bigger -- literally and figuratively -- than his blast out of the ballpark. When he heard the cheers, he later told The Baltimore Sun, "I felt like I really belonged in Baltimore."