Wherever there is injustice, you'll find the Fresno Grizzlies and their 'Three Amigos' jerseys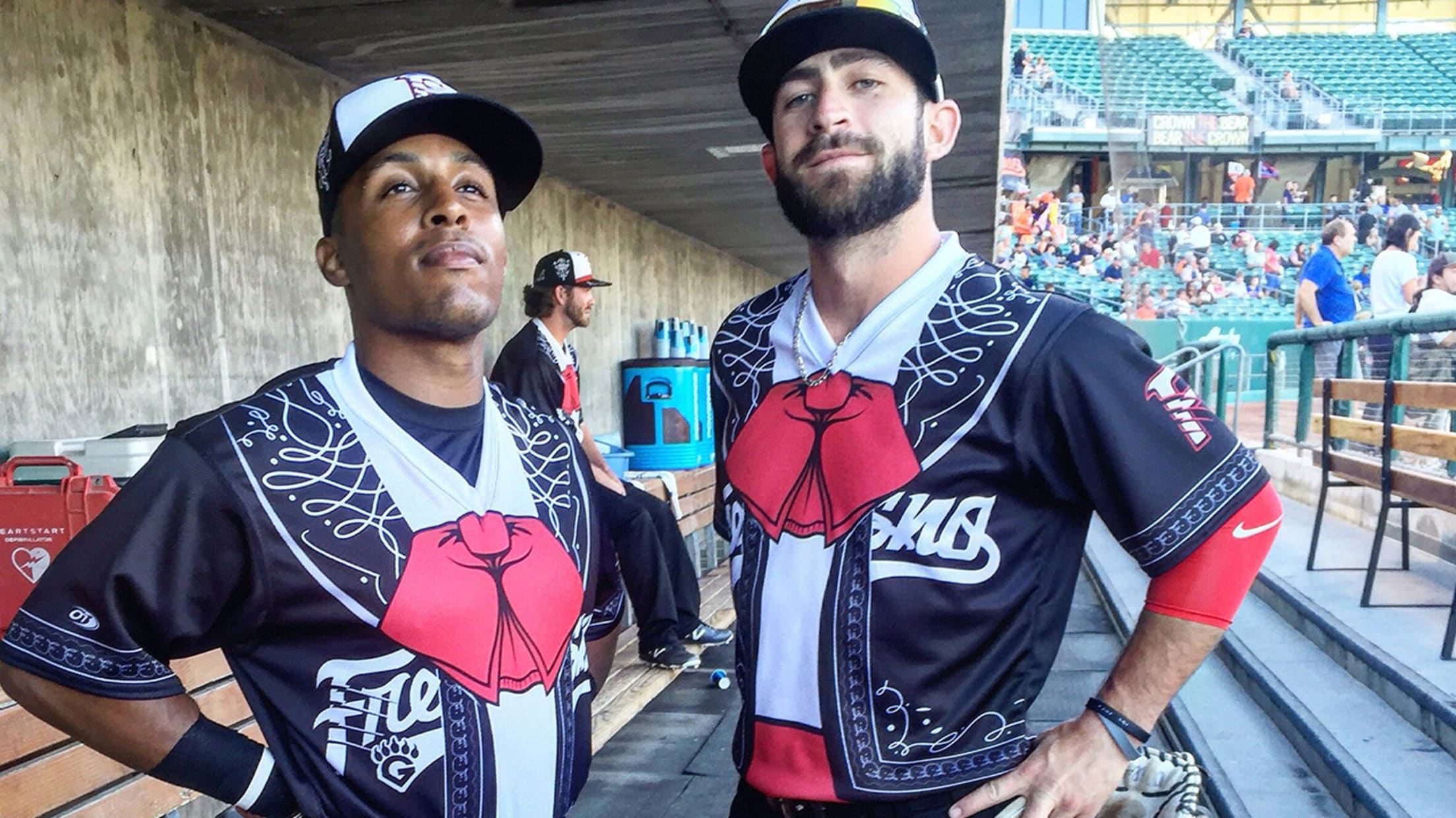 Over the years, one team has elevated the Minor League promotion into an artform: the Fresno Grizzlies, Triple-A affiliate of the Houston Astros. They've married a pizza with a hot dog. Their mascot has married actual couples. They even dared to pose that eternal question: "Welcome to Good Burger, home of the Good Burger, can I take your order?"
But, as they say, with great promotional power comes great responsibility. How can you keep raising the bar when you've already worn Teenage Mutant Ninja Turtle uniforms? Where is there to go after dedicating your entire franchise to the taco? For Friday night's game against the Albuquerque Isotopes: a mariachi jersey inspired by "Three Amigos!," the classic 1986 comedy starring Chevy Chase, Steve Martin and Martin Short.
TONIGHT! Grizz vs. @ABQTopes / Fireworks / Three Amigos on the jumbotron & mariachi unis! 🎟 https://t.co/nS8vO0t8EL pic.twitter.com/LyhdMaUjyb

— Fresno Grizzlies (@FresnoGrizzlies) July 22, 2016
In case you're wondering, yes, it looks even better on a baseball player:
#Growlifornia #3amigos pic.twitter.com/rStnhoxEwE

— Fresno Grizzlies (@FresnoGrizzlies) July 23, 2016
Like that, a team of up-and-coming baseball players were transformed into heroes of the people, sworn to protect the common man. Wherever there is injustice, you will find them. Wherever there is suffering, they'll be there. Wherever liberty is threatened, you will find ... a walk-off home run.