George Springer made a costly misplay but then totally redeemed himself with a huge homer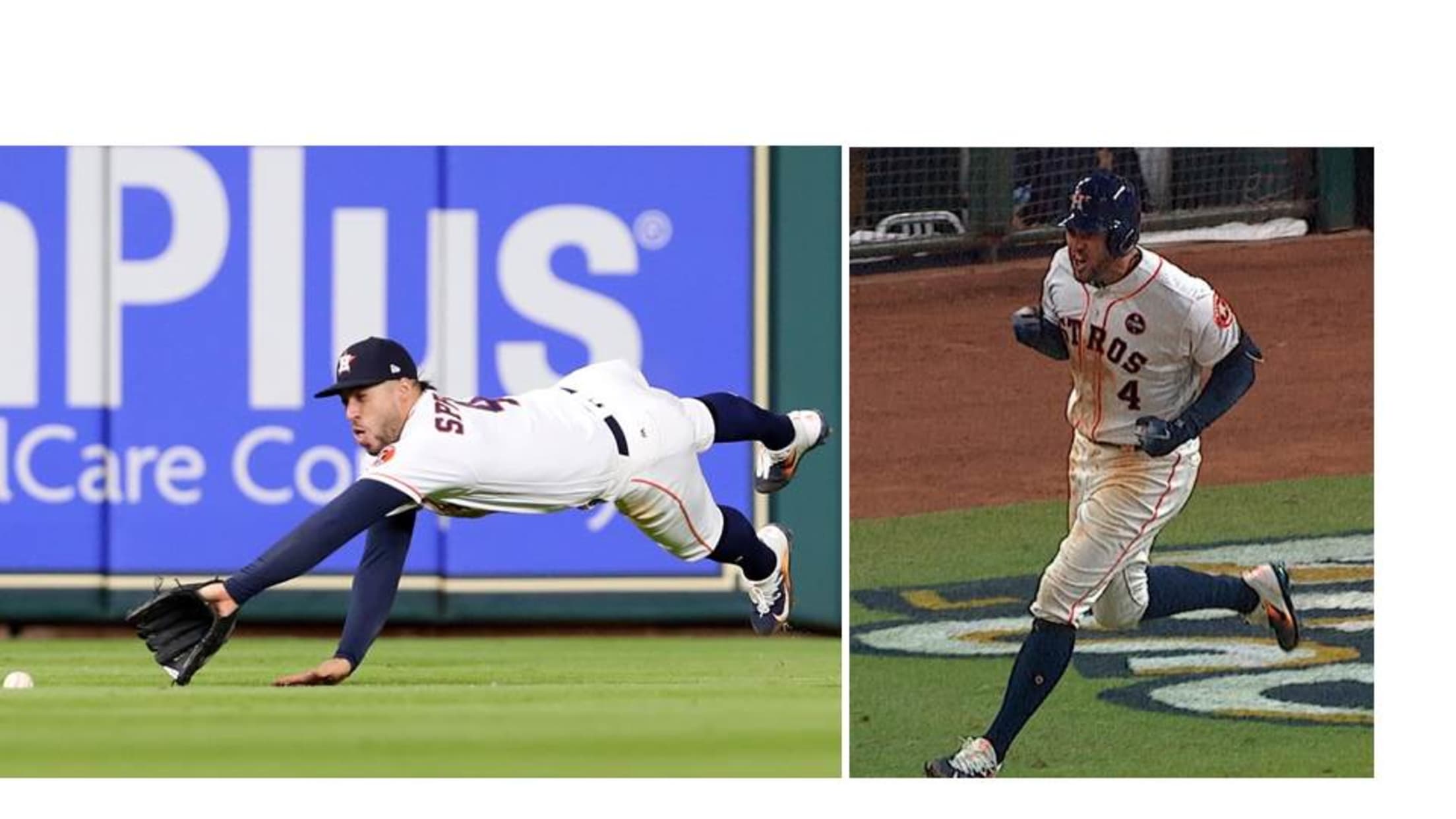 In the top of the seventh inning of an already insane World Series Game 5 between the Dodgers and Astros on Sunday, George Springer dove for a Cody Bellinger line drive that was juuuust out of his reach. He was so close.
Bellinger ended up with a triple and Enrique Hernandez scored to give the Dodgers and 8-7 lead. Astros fans were sad. George was probably sad.
But, due up first in the bottom half of the inning, George could make things right once again. And do you know what he did? Can you take a guess at what he did?
Yes, Springer crushed a 448-foot monster shot onto the Minute Maid Park train tracks.
Houston would go on to score three more runs that inning and win the game, 13-12. It was almost like Springer's miscue never happened at all and, you know what, maybe it didn't.
Tune in to Game 6 of the World Series presented by YouTube TV on Tuesday, 8 p.m. ET on FOX.