Gerrit Cole made it to the Penguins' Game 5 and traded jerseys with Ian Cole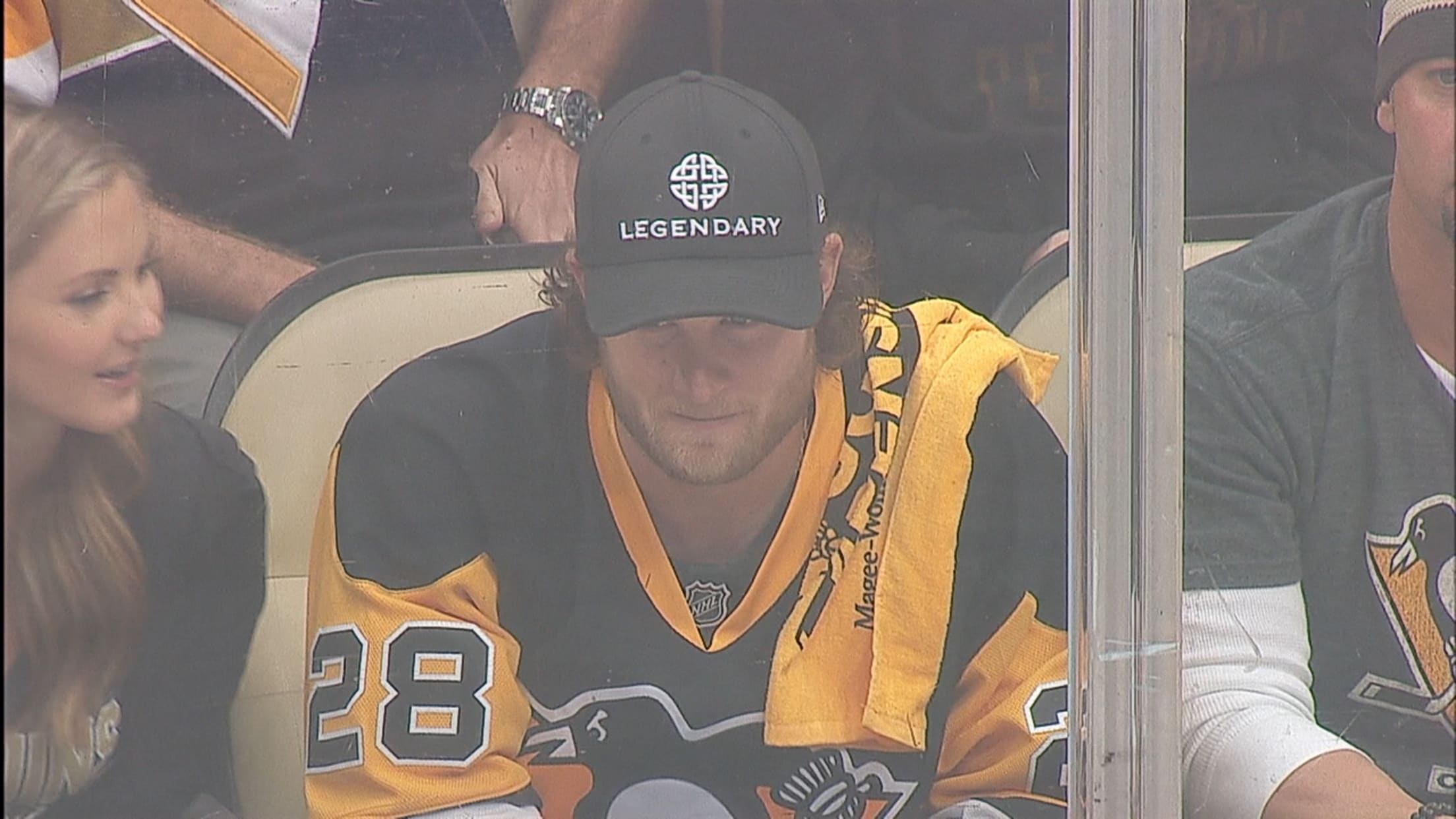 After the Rockies and Pirates played an inning on Sunday afternoon, the skies opened and the rain came down resulting in a long delay. Which presented a problem -- not just for the fans in attendance but for Pirates' ace Gerrit Cole, too. You see, the Penguins had a crucial Game 5 in the Stanley Cup Playoffs that night and if the delay went too long, Cole might not have been able to take in the game.
Fortunately for the Penguins (and unfortunately for baseball fans), the Pirates game was eventually postponed until Monday, which meant the Pens' biggest local fan could be in attendance.
Even better, Cole was bringing his jersey to trade with the Penguins' defender, Ian Cole.
Hey @penguins looks like #GetGerritColeToGame5 worked...

AND he's bringing a jersey for @ICole28! #BurghProud pic.twitter.com/MXpwwWdqSI

— Pirates (@Pirates) May 22, 2016
Of course, the pitcher wouldn't be left shirtless at the rink (that would be very cold). He got his own Ian Cole jersey.
We love the new @ICole28 jersey, Gerrit! Let's Go Pens! pic.twitter.com/2e9aD8NzwR

— Pittsburgh Penguins (@penguins) May 23, 2016
Cole wasn't the only Pirate in attendance, though.
When you play Pittsburgh, you play the whole city. #BurghProudhttps://t.co/XeZJUBsLTv

— Pirates (@Pirates) May 23, 2016
This is some Pittsburgh pride.
Though the Penguins would go on to lose, 4-3, in overtime, Cole was there cheering the whole game.
Teams in this article:
Players in this article: