Get in the right Natitude with the Nationals postseason preview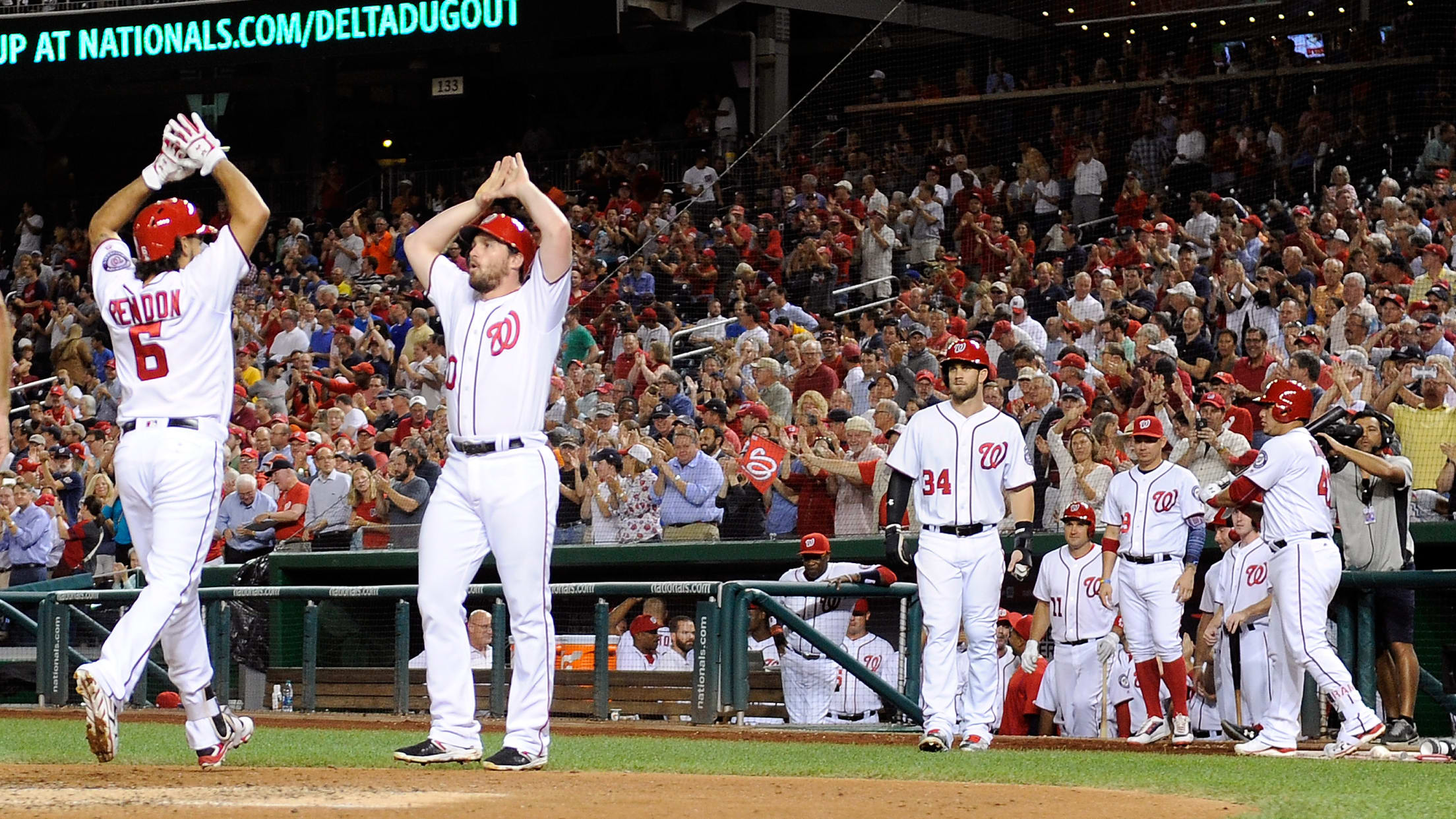 against the at Nationals Park on September 12, 2016 in Washington, DC. (Greg Fiume)
It's almost time for the postseason! As teams punch their tickets to the October party, we're taking a look back at their seasons -- giving away some Season Superlatives and also offering you a chance to learn which member of the team you actually are.
After spending 171 days in first place this season, the Nationals clinched the NL East crown on Friday night. It was their third division win in five years. Reynaldo Lopez got the win, Daniel Murphy said he was rooting for the Phillies for the first time in his life and Bryce Harper sported some interesting, yet important headwear in the postgame celebration:
But before we go forward to October, it's time to award some superlatives for the regular season that was.
Most impressive individual game performance
I mean, was there any question?
Yes, back on May 11, Max Scherzer became just the fourth player in history to strike out 20 batters in a nine-inning game. Scherzer, who won the AL Cy Young in 2013, has been the staff ace all season -- compiling 18 wins, a league-leading 267 strikeouts and a 2.82 ERA.
Most joyous celebration
The Nats have had some fantastic celebrations this year, including the aforementioned swim cap champagne shower and some double-bucketed pleasure for Ben Revere, but it was veteran Jayson Werth who provided one of the more spirited postgame speeches by any player in MLB. It came after he hit a walk-off single in the 12th inning to beat the Cubs. Warning: The language may not be appropriate for all readers:
Most memorable home run
That Nationals have hit a lot of dingers -- 196 to be exact. That's good for fourth in the National League. Surprise MVP candidate Murphy has a team-leading 25, Danny Espinosa has 23 and even Trea Turner, in the Majors for just 67 games, has 12. But for the best, most fun homer, we direct you to reigning NL MVP Harper and his righteous bat flip:
Although his numbers are down overall, Harper has put up 24 home runs, 85 RBIs, 21 steals and an .819 OPS in 2016.
So, now, which one of these fine Nationals players are you? Do you have a long, gorgeous beard? Do you find yourself watching games like this when you're at home by yourself? Take the quiz below to find out: