Get to know Mariners pitcher Yusei Kikuchi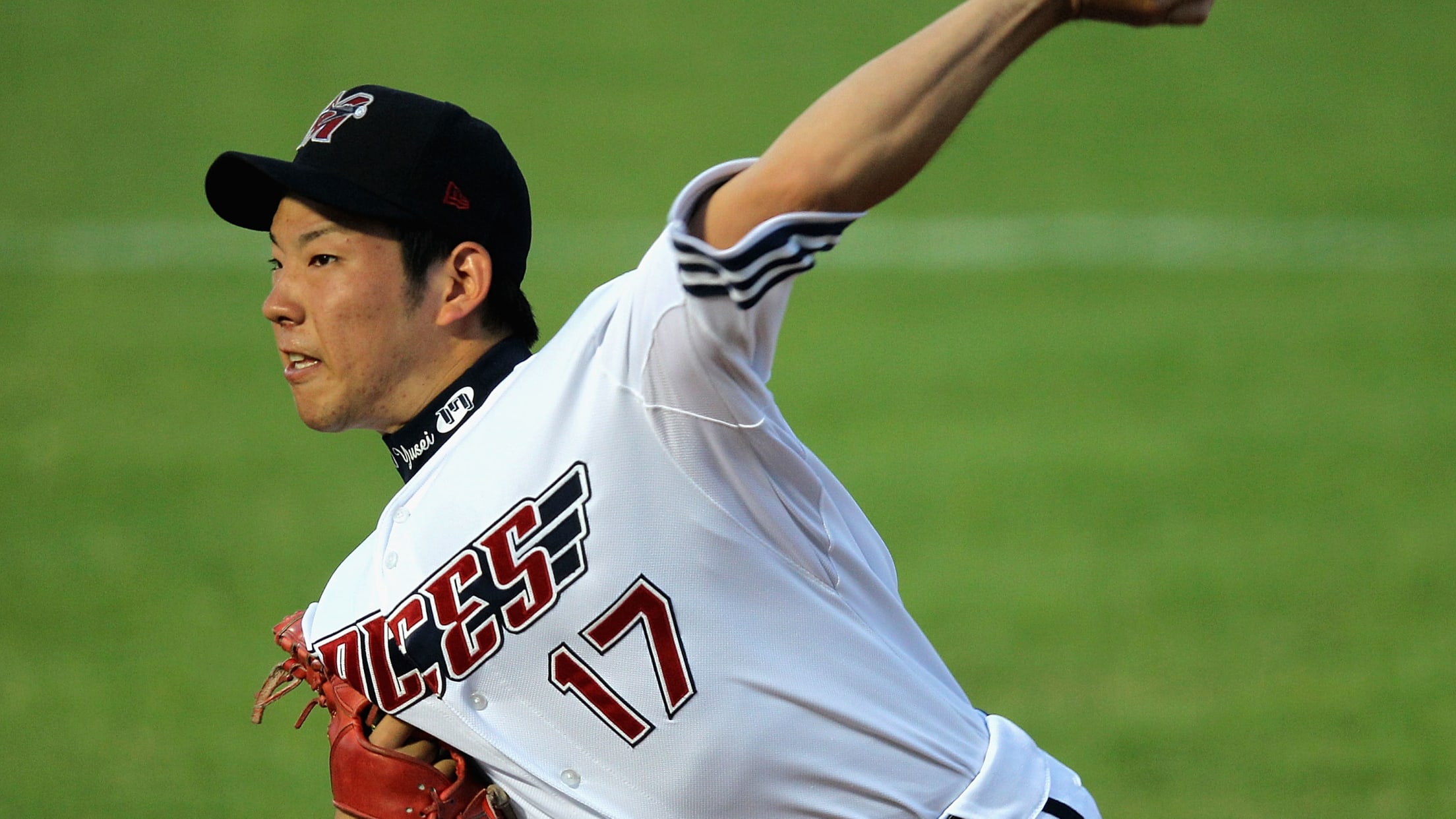 On Monday night, the Mariners reportedly reached a four-year deal with 27-year-old Japanese pitcher Yusei Kikuchi, adding a left-handed starter to the top of their rotation following the departure of James Paxton earlier in the offseason.
In a free-agent pool that was chock-full of lefty starters -- including a former Cy Young Award winner in Dallas Keuchel, two two-time All-Stars in Patrick Corbin and Gio Gonzalez and 2018 All-Star J.A. Happ -- one of the best pitchers in the NPB flew under the radar. But, now that the former Seibu Lion will officially be in MLB as a Mariner in 2019, it's time to get to know a little bit about the latest Japanese star to come stateside.
He didn't want to come to MLB until he dominated Japan
As an 18-year-old in 2009, Kikuchi could have skipped out on Japan's amateur draft to come to the United States, but decided to stay in Japan because he wanted to dominate there first. "I'll try to take on the world once I have become the No. 1 pitcher in Japan," he said at the time.
And Kikuchi has dominated Japan, especially recently. He posted his finest season in 2017 as a 26-year-old, pitching 187 2/3 innings with a 1.97 ERA. He struck out over a batter per inning for the first time in his professional career and lowered what had previously been a somewhat troublesome walk rate. He followed that up in 2018 with a 3.08 ERA over 163 2/3 innings, while maintaining the improved walk rate of the previous season.
His repertoire has been compared to Corbin
Like Corbin, Kikuchi primarily relies on two pitches to get outs. He has a fastball that sits in the mid-90s, but can get up to 96-98 mph at times. While he likes to spot that on the corners for strikeouts, his real put-away pitch is the slider, especially against same-handed hitters. The video below from 2017 shows both those offerings at work.
His follow-through is reminiscent of another lefty
To be the best, you have to study the best. Clearly, Kikuchi has been watching tape of one of the best lefties in the Majors. Who does that follow through remind you of?
Yusei Kikuchi, Rich Hill delivery pic.twitter.com/XtL9XAzVPY

— Daniel Brim (@DanielBrim) November 6, 2018
It's Rich Hill!
He's had some injuries
One reason it took Kikuchi so long to dominate Japan the way he envisioned was because of recurring shoulder problems. He missed all of 2010 and his 2013 season was shut down early because of shoulder pain. As a result, he never reached the qualified innings threshold until 2016. The shoulder issues resurfaced this season, but he still managed to reach the second-highest innings total of his career.
Pitchers often see a decrease in velocity after shoulder injuries. That is decidedly not the case for Kikuchi, who proceeded to light up the radar gun after returning from some shoulder woes in 2018.
Yusei Kikuchi, a probable top FA out of Japan in upcoming winter, pitched his first start coming off an injury and hit 157 kmph (~98 mph). Look at the intent and violence in the delivery. #NPB pic.twitter.com/bBpWwxVMCv

— Sung Min Kim (@sung_minkim) June 1, 2018
A version of this post originally appeared on Nov. 9, 2018 and has been updated to reflect Kikuchi's signing with the Mariners.