There's a group of fans that will circle around just to watch Chase d'Arnaud eat sunflower seeds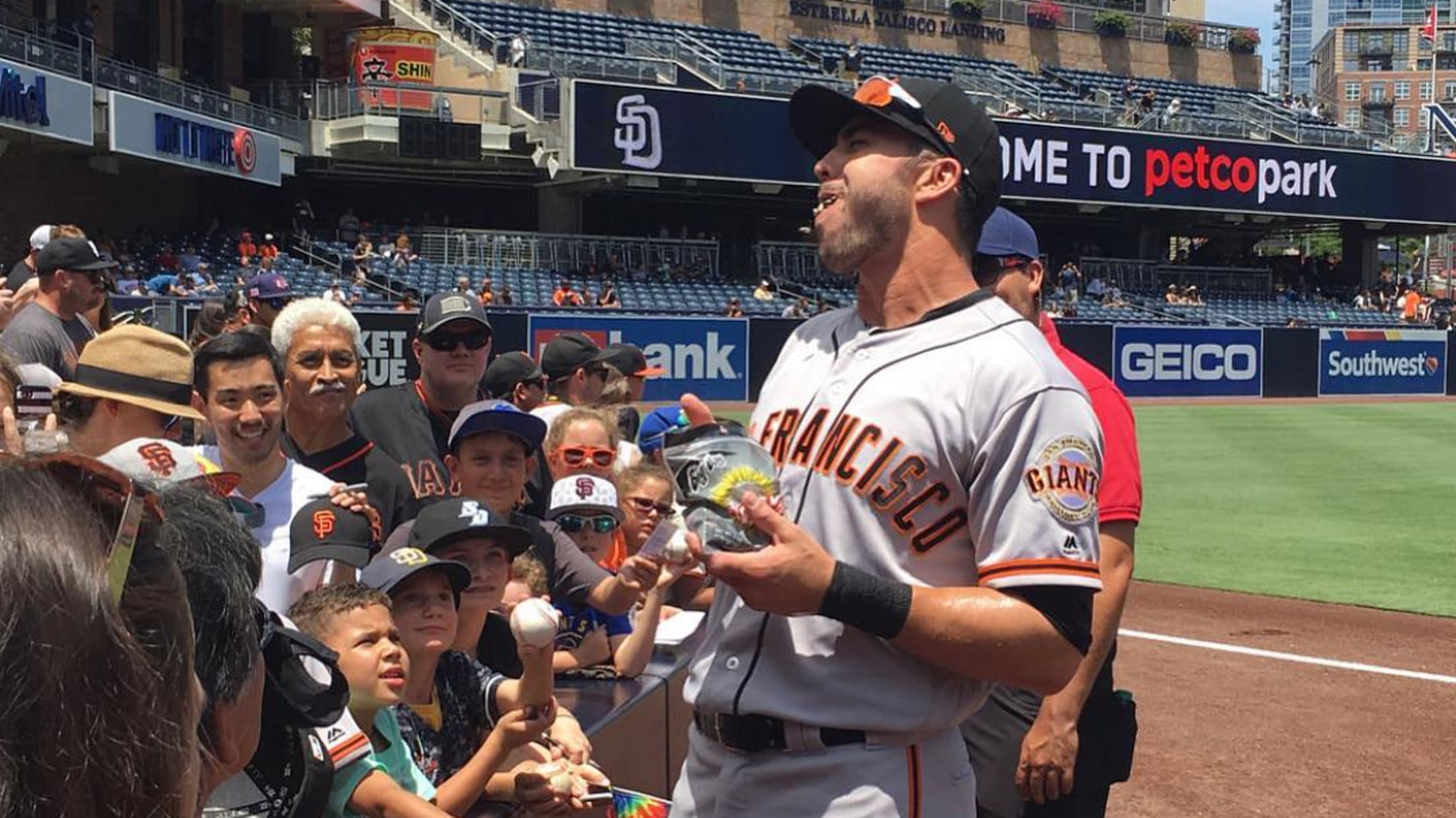 Sure, ballplayers love to eat sunflower seeds -- that's not a secret. But did you know that there's a group of baseball fans that love to watch Chase d'Arnaud engorge himself in the salty snack so much, they even make cardboard cutouts of him eating them?
If you look at one of d'Arnaud's latest Instagram photos, you can see there is a group of very interested fans looking up at the Giants infielder with awe as he consumes an exorbitant amount of seeds: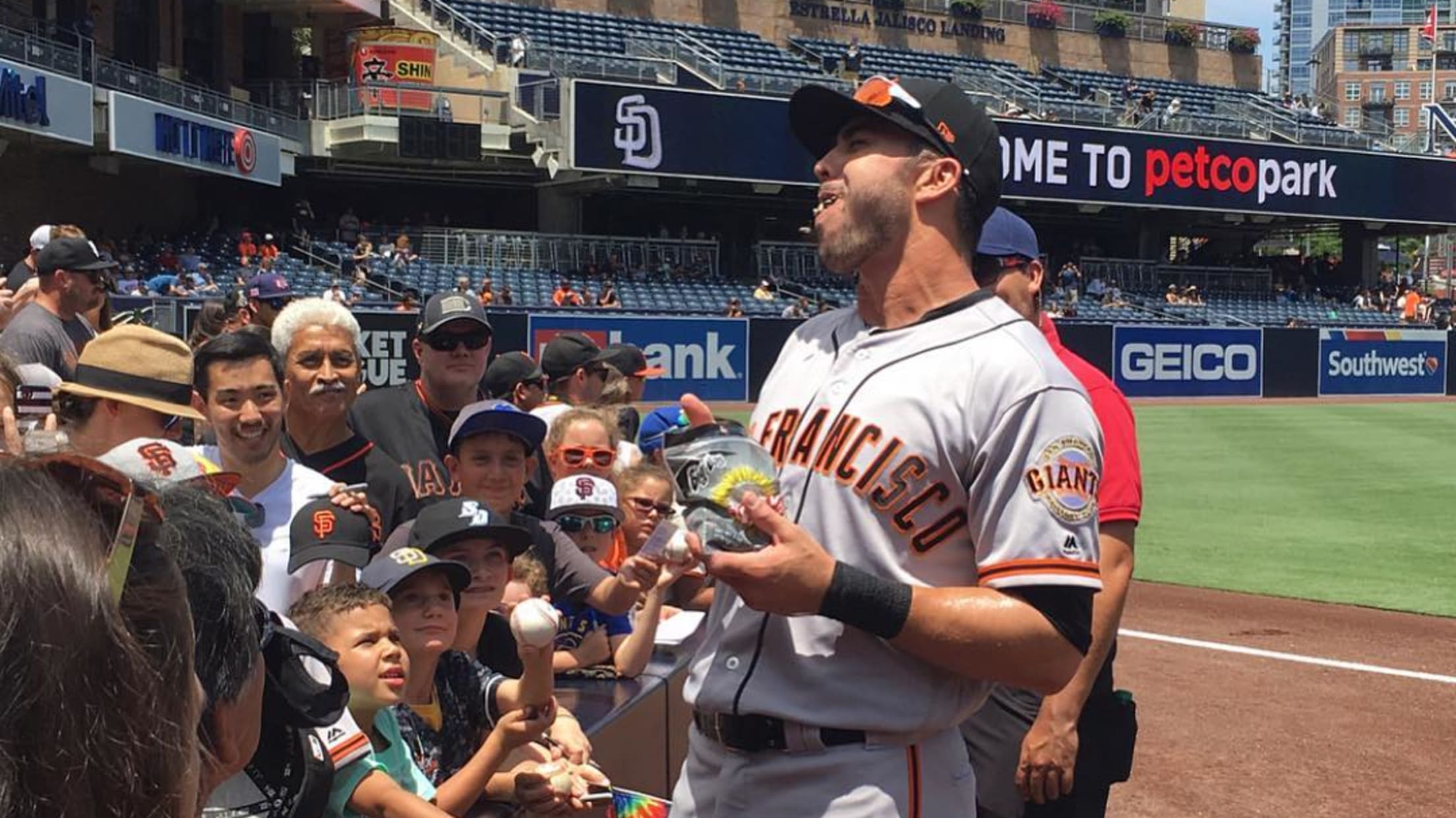 But why?
Well, d'Arnaud posted a photo of himself on Instagram with seeds in his cheeks, and it kind of took off.
"Since then, fans sometimes bring me seeds along the sidelines," d'Arnaud told MLB.com. "Now before games, people are on the fence where we stretch with Chase signs and large pictures of my face eating seeds."
For example, this young fan showed up with a cardboard cutout of d'Arnaud's face -- a face that was -- yep, stuffed with sunflower seeds. Naturally, he posed with the fan and his sign:
"More importantly, the fans gift me seeds, which I immediately stuff my mouth with and take a pic with them," d'Arnaud laughed.
Sounds like dinner and a show.
Teams in this article:
Players in this article: